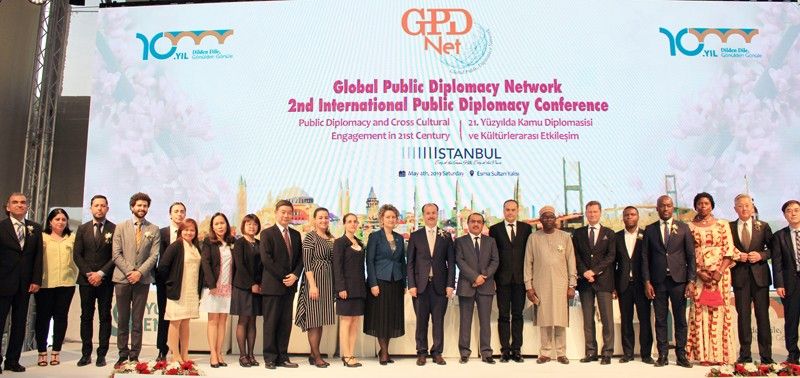 Turkish culture, heritage, arts and music were in glorious display at a recent gathering for members of the Global Public Diplomacy Network or GPDNet. It is a cluster of 12 member countries — primarily cultural agencies and nonprofits — which was founded in 2014 in Seoul, South Korea "to create synergy effects and raise public awareness on global issues through culture and civil society initiatives."
The National Commission for Culture and the Arts (NCCA), led by National Artist Virgilio Almario, is a founding member of the GPDNet. The Philippine delegation this year was represented by NCCA senior planning officer Maricel Diaz and the chief administrative officer of the National Historical Commission of the Philippines Rosario Sapitan. On the invitation of Turkey's Yunus Emre Institute and the NCCA, The STAR had a front-row seat to some of the work that they do. This includes collaborative — bilateral and multilateral — projects like performances, exhibitions and research, among others, to advance cultural diplomacy.
The event held in May saw the passing of the GPDNet leadership baton from Yunus Emre Institute to Qatar's Katara Cultural Village Foundation with the handover signing ceremony between Yunus Emre Institute president Dr. Seref Ates and Katara Foundation director general Dr. Halid bin ?brahim El Sulaiti. As a symbolic gesture, the latter received a replica of the Egyptian-Hittite peace treaty, regarded as the oldest written treaty in world history based on the principle of equality, as well as the stunning Kaftan of Suleiman the Magnificent (as designed by Turkish art historian Dr. Nurhan Atasoy and her team).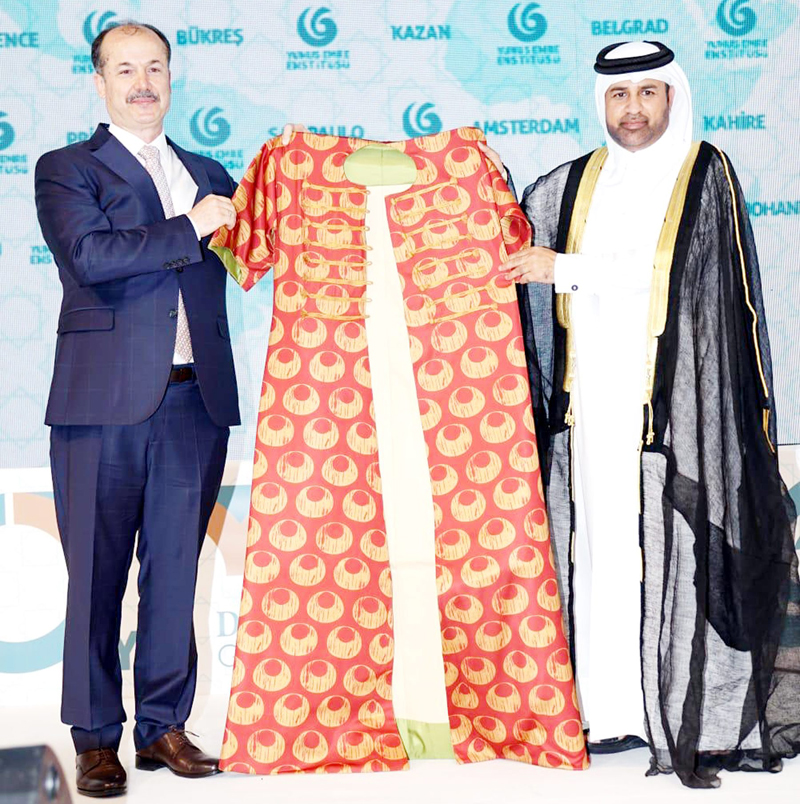 Yunus Emre Institute president Dr. Seref Ates gives a stunning Kaftan of Suleiman the Magnificent to Katara Foundation director general Dr. Halid bin ?brahim El Sulaiti as a symbolic gesture of the turnover of GPDNet leadership from Turkey to Qatar — Photo from Yunus Emre Istitute
NCCA, for its part, had thrown its full support behind this development in this fellowship of countries. "We hope Qatar will come up with activities that enable us to engage more in cultural exchanges that will foster better understanding and appreciation for each other's cultures. The NCCA commits to full cooperation and support to the chairmanship of Qatar of GPDnet," said Diaz, head of the Philippine delegation.
The affair took on a special significance because it also celebrated the 10th anniversary of the host country's flagship institution for Turkish culture promotion, which was named after the 13th-14th century poet-mystic Yunus Emre. A drama series based on this towering figure in Turkish literature was a huge hit when it first aired in 2015, and because of its popularity, it's now streaming on Netflix.
Interestingly, TV dramas became a main talking point during a panel discussion on "inter-cultural interaction in the 21st century." Moderated by Yunus Emre's Dr. Melih Barut and attended by inter-Korean relations expert Prof. Teahwan Kim of the Korea Foundation, CNN Turk general manager Dr. Bora Bayraktar, Turkish gastronomy guru Osman Serim and Fulbright scholar Chelsea Chen, the conversation delved into the attractive power of cultural products — from TV dramas to culinary treasures like the Turkish coffee, which is part of UNESCO's Intangible Cultural Heritage List — and how these "soft-power" assets have gotten a boost in the digital age.

Turkish reed flute player Burcu Karada? and the symphonic orchestra take a bow
When asked about Korean diplomacy in terms of field application and engagement with the youth of the world through the Korean wave (such as K-dramas and K-pop, which Dr. Barut noted are also popular in Turkey), Dr. Kim said that the K-wave wasn't intentionally invented as a public diplomacy instrument.
"It's sort of like a monster hybrid of different things," he said, explaining that it's a natural phenom of intercultural communication, aided by the drawing power of pop culture, as well as the result of the Korean entertainment industry's profit-making efforts. He added that it became popular in the international community first before the Korean government "belatedly decided to employ K-wave as a soft-power asset for the purpose of diplomacy." Today, however, it enjoys the full support of different government ministries, including on culture, economy and tourism.
"How Korean wave existed for so long ­­— for almost 20 years now? Modern or pop culture is clearly different from classic culture which is sustainable. For me, when it comes to pop culture, its life cycle is way shorter than classic culture, but how is it possible (for K-wave)? My answer is, there is a continuous resuscitation and innovation process," Kim said. "For example, the first 10 years, starting from mid-'90s to mid-2000s, K-wave was led by K-dramas or soap operas. We call it Korean wave phase 1. Then came K-pop, which succeeded K-dramas as an engine of the Korean wave. We're now moving toward to K-wave version 3.0. We don't know (what it is) yet. That's a good question we have to handle in the coming years."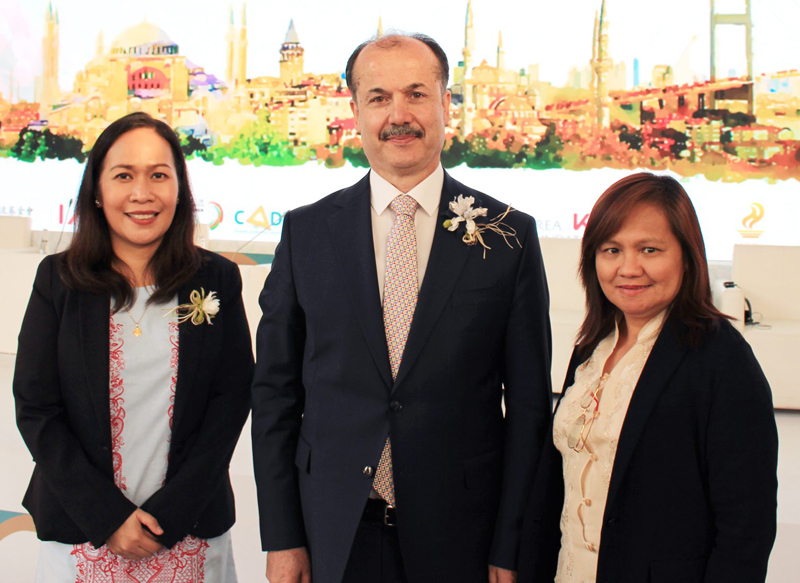 The Philippine delegation's Maricel Diaz (left) of NCCA and Dr. Rosario Sapitan of the National Historical Commission of the Philippines with Dr. Seref Artes of the host institution
Meanwhile, youth representative Chen, who is currently based in Turkey as a scholar-teacher, hopes for more cultural-exchange opportunities for the youth. She acknowledged that in the age of social media, young people are always finding new and interesting things about other cultures through Instagram posts, YouTube videos and even online games.
"These applications let (people) to talk to other people from different corners of the world. I have a student who told me that he was learning about American culture while he was playing World of Warcraft," she said. Still, nothing beats an exchange program that allows one to learn more profoundly about another culture.
It was only fitting that all these took place at the Esma Sultan Mansion, a waterside structure built in 1875 as a wedding gift to the Ottoman princess. Facing a breathtaking view of the iconic Bosphorus Bridge, the mansion has since been redeveloped into a cultural center, hosting some of the country's biggest arts, music and entertainment festivals.
As sidelights, delegates and guests were treated to an exhibition of age-old traditions like calligraphy, silk cocoon processing and Ebru Art, also known as the art of paper marbling, which was being taught and championed by Atilla Can. He is also responsible for the inclusion of the centuries-old Turkish-origin art in the UNESCO Cultural Heritage List in 2014.

From left: Renowned scholar of Turkish art, culture and history Dr. Nurhan Atasoy; Atilla Can and his Ebru art; samples of silk cocoon processing; and chilled Turkish tea best for socializing.
Music was also in the air courtesy of top Turkish artists who should be included in your world music playlist. Taksim Trio lured in the crowd with its fusion of folk instruments and modern genres, while reed flute player Burcu Karada? delivered a mini-concert backed by a symphonic orchestra.
The day ended with a cup of Turkish coffee, strong and seemingly carrying its over 500-year-old history dating back to the Ottoman Empire, and paired with Turkish Delight, a plateful of confections that inspired movies and novels, all making sure you leave with an experience that's hard to forget.
Read more at https://www.philstar.com/entertainment/2019/06/11/1925306/cultural-diplomacy-action-turkey#ko8pjUSf2oJiiM1g.99
Please follow and like us: