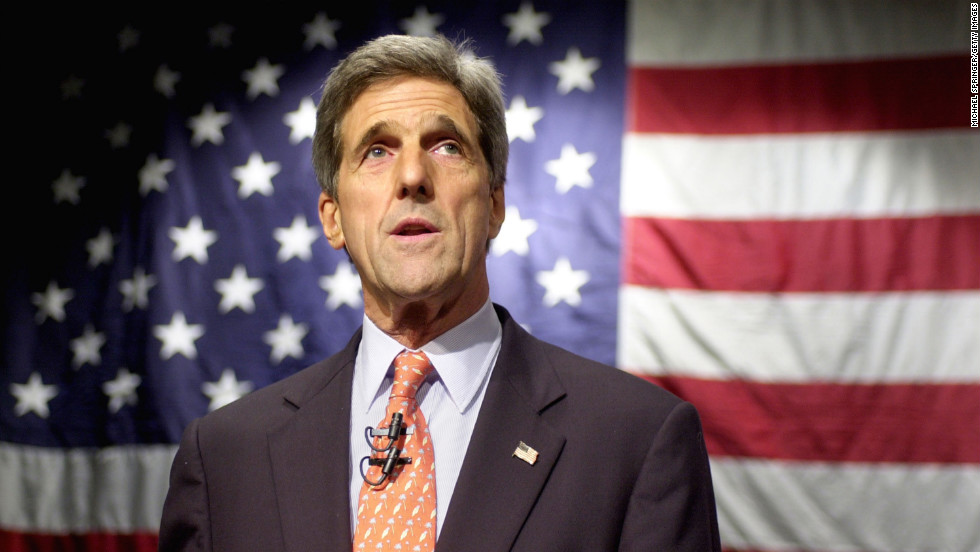 I grew up the son of a Foreign Service Officer during the Cold War.  The issues were fairly defined, and diplomacy was most often conducted between high level officials inside governments.
What a different era we live in today — and what a new challenge for the craft of diplomacy in an age where information, knowledge, and insight can come from an almost unlimited number of online sources instantaneously.
We've watched it, we've lived it: students in Tahrir Square, armed only with cell phones and Internet access, touching off the protest that would eventually bring about revolution in Egypt.   With so many people with powerful technology in the palm of their hand, social media has become an enabler and facilitator of social movements — it's empowered people all over the world to have a more direct and immediate voice with their governments and with their global cohorts everywhere.
Everybody sees change now.  With social media, when you say something to one person, a thousand people hear it.
So of course there's no such thing any more as effective diplomacy that doesn't put a sophisticated use of technology at the center of all we're doing to help advance our foreign policy objectives, bridge gaps between people across the globe, and engage with people around the world and right here at home.
The term digital diplomacy is almost redundant — it's just diplomacy, period.
So, of course, that's why today we're re-launching this blog, with a new look, more multimedia, and better access to our social media presences.  It's why I am periodically tweeting from @StateDept and blogging here on DipNote.
And it's also why I'm participating in a Google+ Hangout this Friday, May 10, to engage directly with folks here at home. In my judgment,  foreign policy isn't really foreign at all.  It is domestic policy carried into the global marketplace in an interconnected world.  If we're not out there through social media talking to people about that directly and plainly, we're just surrendering to the field to people who'd rather tell you not to care about foreign policy, let alone invest in our international efforts.
Most importantly, I want to use technology to hear from all of you; to understand your concerns; and to tap into the expertise of those outside the State Department.  By using these tools, we can create dialogue among the broadest possible audience, and begin to find common ground — and after all, that's what diplomacy's all about.
About the Author: John Kerry serves as the U.S. Secretary of State.
https://blogs.state.gov/stories/2013/05/06/digital-diplomacy-adapting-our-diplomatic-engagement
John KerryWikipedia: John Forbes Kerry is an American politician who is the 68th and current United States Secretary of State. He has served in the United States Senate, and was chairman of the Senate Foreign Relations Committee. Kerry was the candidate of the Democratic Party in the 2004 presidential election but lost to George W. Bush. Kerry was born in Aurora, Colorado and attended boarding school in Massachusetts and New Hampshire. He graduated from Yale University class of 1966 with a political science major, and was a member of the Skull and Bones secret society. Kerry enlisted in the Naval Reserve in 1966, and during 1968–1969 served an abbreviated four-month tour of duty in South Vietnam as officer-in-charge of a Swift Boat. For that service, he was awarded combat medals that include the Silver Star, Bronze Star, and three Purple Hearts. →
Please follow and like us: