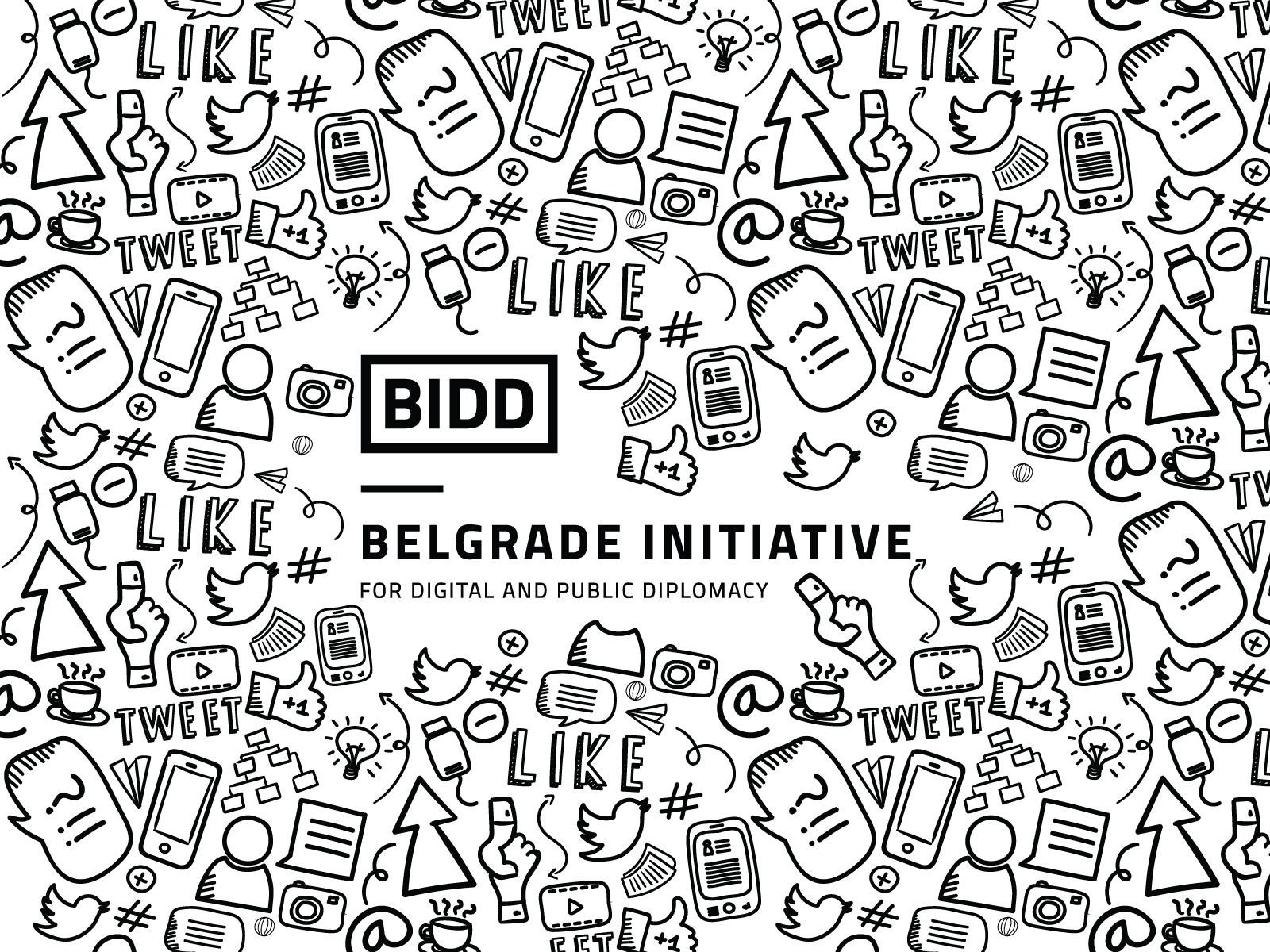 While the 2016 Olympics signaled perhaps the largest release of event-related hashtag emojis by Twitter, a popular set was made available for Pope Francis' visit to the US in 2015, triggered by hashtags #PopeinUS #PopeinDC #PopeinNYC #PopeinPhilly.
"No matter where you are, we want to make it easy for you to follow right along with his [the Pope's] journey," reads a Twitter blog post. "We also wanted to offer a bit of fun to the proceedings, so today you'll start to see special Twitter Emojis that celebrate his historic visit to the US."
The Twitter handle @HashflagList is very useful to stay updated with new Twitter hashtag emojis or hashflags.
According to the company, "brands' usage of emojis on Twitter and beyond has skyrocketed to the tune of a 461% year-over-year increase."
"There's a good reason why," Twitter explains. "Those little smileys and hearts elicit warm and fuzzy feelings toward brands that use them, recent eMarketer research has found."
EMOJIS ON INSTAGRAM
A recent study by social media analytics firm Quintly, analyzed 20,000 Instagram profiles with 6.2 million posts during the whole year of 2016.
It found that 56% of the posts included at least one emoji . Also, posts with emojis earn a 17% higher interaction rate and they seem to be perceived in a more positive way and thus stir more feelings from the recipient.
A 2015 Medium post by Instagram Engineering highlighted the key role of emojis on the platform and identified the top countries using emojis.
"Users from Finland are using emoji characters in over 60% of text!," the post read — and it makes sense for the country to have invested so heavily in their official set of emojis discussed earlier.
"In contrast, the lower bound is in Tanzania with only 10% of text containing emoji. If the overall trend continues, we might be looking at a future where the majority of text on Instagram contains emoji."
The Instagram post also shows that "people have strong associations with the flag emoji" and some flags are strongly associated with specific words or hashtags:
🇺🇸 : merica, #godblessamerica, 'merica, #murica, #merica, #hooah, #america, #specialforces, #supportourtroops, #goarmy, #redwhiteandblue
🇫🇷 : paris, france, #eiffeltower, #paris, #france, louvre, italy, #montreal
🇯🇵 : #japan, #osaka, #kyoto, #japanese, japan, taipei, osaka, beijing, taiwan, tokyo, #日本
And since emojis can be used as hashtags on Instagram, it's interesting to see how they perform. At the time of this article, for example, #🇺🇸 is used in almost 1 million posts; #🇫🇷 almost 400,000 posts; and #🇯🇵 over 500,000 posts. But among the most popular hashtagged emojis are #❤️ with more than 11 million posts and #😍 with 6.3 million posts.
"Over the past few years, emoji have become part of a universal visual language," Instagram wrote on its official blog in 2015. "And just as we share photos and videos, we use emoji to communicate emotions and feelings in ways that anyone can understand, regardless of language or background.
With emoji hashtags, you can discover even more by adding them to your own photos and videos, searching them on the Explore page and tapping on them when you see them in captions.
And emoji hashtags are also useful on Instagram Stories, alongside simple text emojis and, of course, stickers.
WHAT ABOUT SNAPCHAT?
Similarly to Instagram, emojis on Snapchat are very popular — not only stickers. And they seem to be popular also for those diplomats and ambassadors who have established a presence on the platform.
For example, earlier this month, when the king and queen of Spain traveled to London invited by Queen Elizabeth II for an official visit and state banquet, the British ambassador to Spain, Simon Manley, took to Snapchat during a jog the morning to post about the visit and the preparations at Buckingham Palace.
The Story is engaging and uses not only flag emojis like 🇬🇧 and 🇪🇸 which pair great with the flags flying in the background, but also less official, ceremonial emojis like ☕️ 🍰 🍾 .
"Bienvenidos," the ambassador says.
Emojis on Snapchat, when they appear in your list of chats with friends, track the activity and behaviors between users and their friends. "The frequency, timing, and pattern of your Snapchat interactions with other users will determine which emojis, if any, appear in your list of Snapchat chats," explains Sophia Bernazzani in a Hubspot blog. And users can change what emoji they prefer for any of the category.
Here's the list of emojis and what they mean if they appear on Snapchat (courtesy of Bernazzani):
😊 This user is one of your best friends on Snapchat. You frequently send Snaps back and forth to each other.
💛 This user is your #1 best friend. You send the most Snaps to this user, and they send the most Snaps to you.
😏 You're one of this user's best friends, but they aren't one of your best friends. They send you more Snaps than you send them.
😬 Your #1 best friend is their #1 best friend, too. You both send lots of Snaps to the same user.
😎 One of your best friends is one of their best friends. You send a lot of Snaps to someone they also send a lot of Snaps to.
❤️️ You've been #1 best friends (yellow heart status) with this user for two weeks in a row.
💕 You've been #1 best friends with this user for two months in a row.
🔥 You and this user are on a Snapstreak — you've been sending each other Snaps for several days in a row. The number of days you've been on a Snapstreak will appear next to the fire emoji.
💯 You've been on a Snapstreak with this user for 100 days in a row.
⏳ Your Snapstreak with this user will end if you don't send them a Snap very soon. You can send them a Snap or a Chat to keep it going.
👶 You and this user have recently added each other as Snapchat friends.
🌟 Someone has replayed this user's Snap within the past 24 hours.
✨ You're in a Snapchat Group Chat with this user.
🎂 Today is this user's birthday. This emoji will only appear if the user indicated their date of birth in their Account information.
WHY EMOJI FOR DIPLOMACY?
Why not?
After all, emojis are changing the way we communicate. And in a way, they represent our digital-centric, hyper-networked society… as well as some of the most pressing issues diplomacy is trying to solve.
"The emoji keyboard has a diversity problem," wrote Aamna Mohdin of Quartz last year in an article about Rayouf Alhumedhi, the 15-year-old Muslim girl from Saudi Arabia but living in Germany who created a hijab emoji and campaigned to make it official with the Unicode Consortium.
"Roughly 550 million Muslim women on this earth pride themselves on wearing the hijab," Quartz quotes Alhumedhi as writing in her proposal, backed by Alexis Ohanian, co-founder of Reddit "With this enormous number of people not a single space on the keyboard is reserved for them."
According to Quartz, the girl pointed out that "while there is no image of a woman with a headscarf, there is an emoji of a man wearing a turban."
When asked how she got in touch with the people who made your vision a reality, Alhumedhi said: "I actually learnt how to submit an emoji from Mashable's Snapchat story. After I saw it, I began typing up the proposal. Jennifer 8. Lee, an organizer of Emojicon, reached out to me and we then began further changes and improvements."
Late last year Unicode approved the new headscarf emoji, made available, although modified, in June as 🧕. And like Finland's 🧖 (sauna) and 🧦 (socks), not all platforms support it yet — they're not yet supported by Medium.
So, are you ready to emoji? 😎