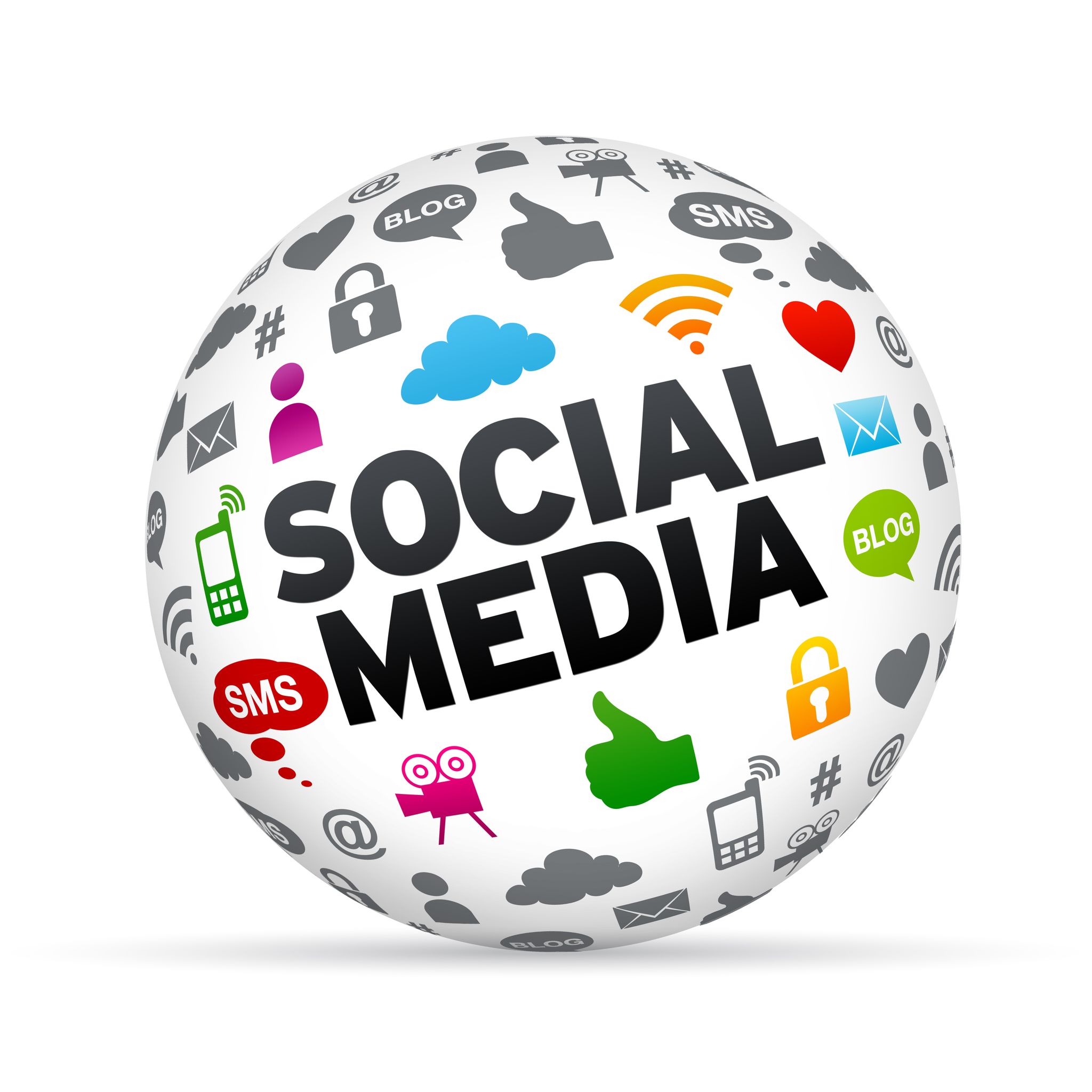 Warning
: Undefined array key "chkIconSize" in
/www/webvol29/96/dr3o8os9p35egxy/bidd.org.rs/public_html/wp-content/plugins/customize-external-links-and-add-icon/customize-external-links.php
on line
301
Depending on where you log on in the post-Soviet states you will have different social networks available and different degrees of freedom in using them. While Estonians enjoy some of the best internet freedoms in the world, according to Freedom House rankings, access in Uzbekistan is severely curtailed.
In a recent study of the evolution of the internet in the post-Soviet states , Eurozine found growing evidence that government attempts to regulate state media are being extended to social media and blogs in some countries. "Tools of control, surveillance and propaganda are more than up to the task of hindering online sources that promote democratisation," researchers said.
Yet whether it's free climbers posting Instagram selfies from Moscow's rooftops, or campaigners organising protests on Twitter (or its alternatives), internet users across the post-Soviet world have shown their determination to overcome the limitations.
Russia
Russia is Europe's fastest-growing internet audience, according to a 2013 report by industry group comScore .
VK (or VKontakte ) is Russia's most successful social network, boasting 100 million users worldwide . Translated as "In Contact", the website known as Russia's Facebook gained notoriety in the English-speaking world when it offered Edward Snowden a job .
VK is very similar to Facebook and even allows users to sign in with their Facebook profiles. For many, its selling point is that it allows to users to watch and share films and download video using the VK tracker app.
The site has been surrounded by controversy in recent months. Its 29-year-old founder Pavel Durov, often described as Russia's Mark Zuckerberg, left the company in April after a dispute with its Kremlin-linked owners .
That debate continued recently when the president, Vladimir Putin, told an audience of internet start-ups that new restrictions were mainly intended to protect children from obscene content. He has signed a law which makes it mandatory for websites attracting more than 3,000 daily visits to register with a watchdog – a move his critics say hampers internet freedoms.
VK's closest competitor is Odnoklassniki , or "school mates", which is Russia's second most popular site and has an active audience in Ukraine, Kazakhstan, Azerbaijan and Belarus.
Instagram has become a cultural phenomenon in Russia , with journalists, celebrities and even the prime minister sharing filtered portraits from their lives. It's also popular with Russian free climbers, who taking selfies on the buildings they've scaled with no ropes.
Kazakhstan
Odnoklassniki proved so popular here that a Kazakh version called On has emerged, used by local pop stars . Freedom House rates Kazakhstan's internet as "partly free", adding that the government sees it as a potential source of growth but is wary of its "democratising potential" . EurasiaNet reports that Twitter has yet to take off in Kazakhstan, although the prime minister, Karim Masimov, "runs an active blog and the rest of the government is following his orders to do likewise, with mixed results".
Rulas (or "tribemate") is another social network that has sprung up in Kazakhstan . It is similar to Facebook, but with a difference – it asks users to add their "zhuz" (horde) and their "ru" (tribe) – a clan system which has existed since the days of the Mongol empire. Rustem Kadyrzhanov, an expert on Kazakh tribal relations, told EurasiaNet that Rulas could be the ideal platform to modernise clan loyalty .
Kyrgyzstan
Kyrgyzstan is also considered "partly free" in terms of internet use . One of the more innovative applications used here is a Twitter-based Russian-language text service to support Muslims fasting during Ramadan time, created by a group of enterprising young women.
Subscribers to @RamazanTime receive reminders about prayer and meal times, as well as the importance of love and loyalty in the time of Ramadan (or Ramazan, as its known in Kyrgyzstan), all in140 characters.
Uzbekistan
The internet is tightly controlled in Uzbekistan. The official message is that western culture is harmful and must be contained , yet plenty of familiar websites are available. For example as an alternative to Facebook, welcome to YouFace.uz :
Uzbekistan has also recently rolled out an answer to Twitter, called Bamboo , with the strap line "One Country, One Network!". Despite having a similar interface, Bamboo allows for 700 character updates, a feature some Twitter users might approve of. Twitter is also used, not least by Gulnara Karimova, the president's daughter, who took to the site to air a family feud last year.
Ukraine
In 2013 Freedom House said internet usage in Ukraine was "free", adding that "while there was an increase in pressure on mainstream journalists toward self-censorship on political topics, there was also an increase in the use of ICTs for political mobilisation". Facebook, Twitter and Instagram have played a pivotal role documenting the recent Ukrainian uprising, as many took to their smartphones to document the Kiev protests .
But social media reporting from the conflict has not been without its problems. A photograph of a morgue full of dead bodies supposedly in Slovyansk published on a Russian website turned out to have been taken five years earlier in Mexico by a journalist covering the drug war. Websites such as StopFake have come to the fore to monitor news reports and social media rumours because of widespread misinformation being bandied about.
Belarus
In countries where political organising is restricted, social media can be a tool to mobilise resistance. So it is in Belarus. Hundreds of people were detained after demonstrations in 2011, dubbed the "revolution through social networks" . President Alexander Lukashenko vowed to quell a revolution plot, blocking the opposition's online presence in the process. The government has since extended regulations to enforce rules of conduct on social networking sites, which critics say is merely a way for the government to tighten its grip on its citizens.
Azerbaijan
Freedom house ranks Azerbaijan as "partly free" in terms of internet usage . State media dominates the news landscape, and students are required to 'like' official government policies on Facebook.
In 2011, the chief state psychiatrist said that people who wanted to communicate online had mental health problems , according to Azerbaijan news website Trend.
Bloggers also face routine intimidation, the most famous case being the "donkey bloggers" who made a video in 2009 making fun of the government for spending thousands to important donkeys from Germany. The pair behind the video spent 17 months in jail for charges of hooliganism for their troubles. Emin Milli spoke to Radio Free Europe after his release, saying he believed a media revolution was taking place, with activists using social media to expose government abuses .
Turkmenistan
Campaign group Reporters Without Borders ranks Turkmenistan 178 out of 180 in the 2014 World Press Freedom Index , just above Eritrea and North Korea. Freedom House categorises the press as "not free" , and says the government controls Turkmen Telecom with sites like Facebook, Twitter and YouTube suffering sporadic interference.

Sites popular in Turkmenistan include E-Dostluk , meaning "online friendship", which provides an online widget that allows users to send free text messages worldwide, and Ertir , a Turkmen site popular with young people that has also experienced service disruption.
Moldova
In 2009 Moldova had a so-called Twitter revolution, which saw thousands of protesters take the authorities by surprise by demanding an election recount . Using Twitter, Facebook and text messages, the protests were organised by Natalia Morar, 25. The Moldovan had originally envisaged a flash mob which turned into 20,000 people storming the parliament building.
Freedom House ranks Moldova's press as "partly free". Media outlets in the separatist Transnistria region are severely restricted, and Freedom House says residents are increasingly using social media to anonymously discuss politics with other Moldovans .
Nina Shtanski , the deputy prime minister of the Transnistrian Moldovan Republic, is adept at using Facebook to communicate with her electorate. Analysts say social media helped Shtanski 's electoral campaign, and she now uses Facebook to post official updates and engage in discussions (even when she's on holiday).
Tajikistan
The press is "not free" in Tajikistan according to Freedom House. Although only 15% of people regularly used the internet in 2012, the government extended its authoritarian presence to online platforms. In the last few weeks Transitions Online reported on another wave of internet interference with sites such as Google and Gmail being unavailable , just a few days after YouTube was taken offline.
This crackdown follows a series of outages since 2012, including blocks to Russian social media and Facebook in 2012, which Transitions Online says that "many saw as an effort to muzzle dissent ahead of the 2013 presidential elections". YouTube was taken off air for several days in May 2013 after a video surfaced of President Imomali Rahmon dancing at his son's wedding.
Estonia
Estonia has one of the least restricted internet spaces in the world, according to Freedom House, who rank the country "free" and credit the internet with helping to rebuild democracy after the Soviet occupation came to an end in 1991.
The quick online pick up earned the country the nickname "E-stonia ". It was the first country to use e-voting for parliamentary elections in 2007 , and in 2011 e-ballots accounted for more than 20% of the vote . And then there's Skype, an Estonian start-up now helping millions connect around the world .
Georgia
Georgia's internet is also considered "free" by Freedom House, who says that slow connection poses a bigger problem than any type of government crackdown. Georgia first got the internet in the late 1990s, with broadband coming in 2004.
A decade on there is a growing trend of senior politicians using social media to connect with citizens , with bloggers and social media activists savvy in using these platforms to hold leaders to account. For example, the protests dubbed "the broom revolution" saw thousands of protesters take to the streets to protest against sexual and physical abuse in prisons after footage was leaked on YouTube . At the time Global Voices reported that while similar abuse had been previously reported, this was the first time Georgians had seen it with their own eyes.
Armenia
Armenia has "considerably improved" its internet freedoms over the past few years, says Freedom House, ranking the country "free" . Armenians are logging on to hold their government to account, for example using the crowdsourcing platform iDitord.org, meaning iObserver, to monitor the 2012 parliamentary elections. Citizens could report problems to directly to iDitord.org, via text or on Twitter using #iditord . The site suffered a cyber attack on the day of elections but the project was broadly considered a success and was rolled out to the presidential elections in 2013.
Latvia
Latvia is considered "free" by Freedom House , with the watchdog pointing out that the "constitution protects freedoms of speech and the press, and the government generally upholds these rights in practice". Like Russia, Latvia has a home grown social network called Draugiem.lv , which boasts more than 2.6 million users, the site is also widely used in Hungary , accessed through Baratikor.com . English speaking users can log on at frype.com
Lithuania
Similarly, the Lithuanian constitution protects freedom of the speech and the press, and the country is categorised as "free" by Freedom House . Internet penetration is at 65% , and in 2011 Pando Networks , said it had the fourth fastest connection speed in the world.
The Lithuanian department of tourism have recently embraced the most common function on all social media sites: the like button. Through Likeable Lithuania , authorities are asking people to share their favourite parts of the Baltic country on Facebook , Twitter, YouTube , Google+ – "liking" everything from hot air balloons rides to bike rides. People can also vote for their favourite town to host "the biggest LIKE sculpture in the universe ".
Do you live in the region? Are you a regular on one of the sites we've mentioned? What do you usually use to connect with your friends? Have you ever experienced a government crackdown online? Tell us in the comments below. If you have any problems commenting or you'd like to remain annoymous please contact maeve.shearlaw@theguardian.com.
For more on social media in the post-Soviet world here's our list of people to follow on Twitter for news from the region.