Warning
: Undefined array key "chkIconSize" in
/www/webvol29/96/dr3o8os9p35egxy/bidd.org.rs/public_html/wp-content/plugins/customize-external-links-and-add-icon/customize-external-links.php
on line
301
Skip to content
Ambassador to Austria and UK Permanent Representative to the United Nations and other International Organisations in Vienna
28th August 2020 Vienna, Austria
How a British company keeps Austrian train passenger online
© ÖBB/Philipp Horak
A train swoops at high speed through the Austrian Alps. Despite the stunning scenery, the passengers are – this being the twenty-first century – more interested in what's happening on their screens as they work, browse the internet and use social media… also at high speed, thanks to a British company.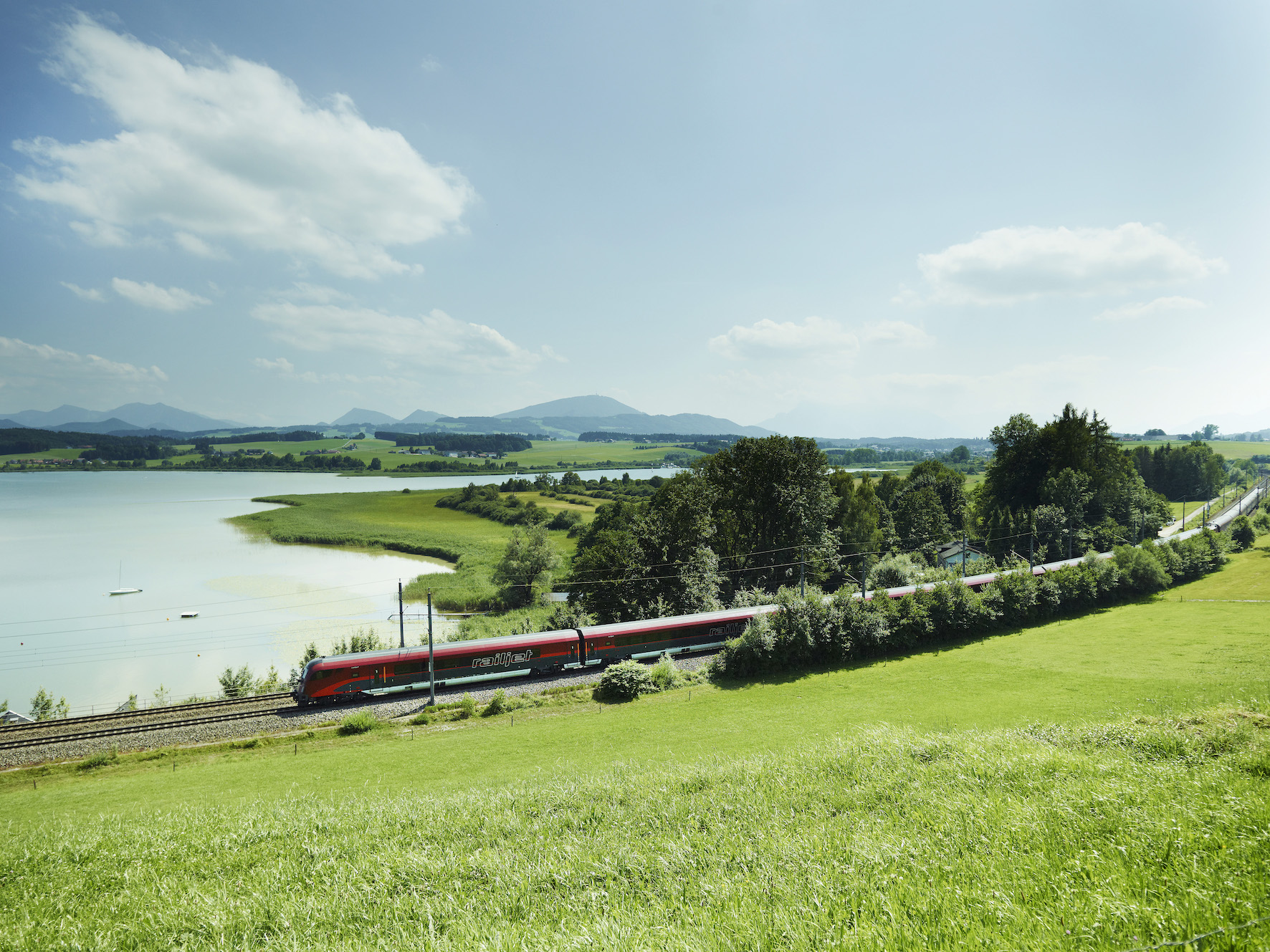 Nomad Digital is the world's leading provider of passenger and fleet connectivity solutions and trackside networks. Founded in 2002 in Newcastle Upon Tyne, they are dedicated to delivering connectivity on trains, offering benefits to operators and passengers. In Austria, they are responsible for the onboard WiFi service of the ÖBB (National Federal Railway).
Nomad won the contract in 2015 and have since started working with the Department for International Trade at the British Embassy Vienna to identify further opportunities. Shortly after winning the contract, Nomad was instrumental in introducing live TV on some Austrian trains, so the ÖBB could stream live football matches during the 2016 European football championships (at which Wales did better than England, Austria or Northern Ireland)).
Nomad also improves a number of other 'comfort' services with its connectivity – for example the at-seat on-board bistro ordering via the WiFi Portal on Railjet, faster updates to the passenger information screens, and live train position information to enable ÖBB to coordinate with the Deutsche Bahn to send Railjet trains most efficiently on schedule through the 'Kleines Deutsches Eck'
Connectivity and comfort are important factors in attracting travellers to this lower carbon form of transport.
The ÖBB recently chose another UK supplier for the interior designs for its Intercity day train, as well as its Nightjet overnight services.
PriestmanGoode's work extends to all aspects of the train interiors. For the Day train, they have designed new Eco and First Class carriages, including entrance areas with integrated seating and digital info panels, luggage areas, Eco Class seats, First Class seats with personal digital displays, family/business berths as well as a restaurant carriage with multi use areas for bike and ski storage.
For the Nightjet services, their work includes new family rooms for up to four people, First Class apartments for two people with a personal bathroom, sleeper pods and new hallways and entrance areas.
The Department for International Trade at the British Embassy Vienna are here to help UK companies expand in Austria, and Austrian companies to grow in the UK. If you are interested in what they can do for you, get in touch .