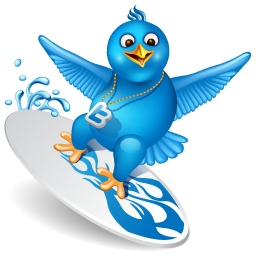 The advent of social media in the early 2000s has been nothing of a fascinating gamechanger. It not only helped commoners connect with the world but notably acted as a catalyst to express their views in an amplified manner. In a similar fashion, governments around the globe gradually adopted such means to promote their political and socio-economic interests. Initially, it was the West which set the trend but then we witnessed a sudden surge amongst other states as well over the years.
Facebook and Twitter remain the primary platforms with millions of members across the globe. Their usage has been revolutionary to garner public support on countless matters pertaining to human rights, governance, economy and foreign policy. Not mentioning the scale at which film, fashion and music buffs have integrated to discuss and promote their ideas.
Most celebrities, journalists, government officials and other movers and shakers haven't shied away from using social media, of course, barring some controversies which led to account deletions or suspensions.
On an interesting note, diplomats across the world are increasingly endorsing 'twiplomacy' or in other words 'hashtag diplomacy' to promote their official state narratives.
Nevertheless, the purpose of writing this piece is not to discuss social media but specifically scrutinise the role on social media played by Foreign Office Islamabad and its envoys posted in key diplomatic stations.
Former British diplomat Thomas 'Tom' Fletcher, in his intriguingly well-researched book 'The Naked Diplomat: Understanding Power and Politics in the Digital Age', has been spot on in identifying the usage of digital platforms to resonate with the masses in an ever-changing world. His vision for digital diplomacy is interlinked with globalisation, who has strongly advocated to disown traditional means of public engagements that remind us of bureaucratic red-tapism that have been quite common in states such as Pakistan.
The key question remains, 'Has the Pakistani Foreign Office been too late in addressing these crucial factors?' Especially when sensitive matters such as the situation in Indian-occupied Jammu and Kashmir (IoJ&K) are being dealt with delicately but proactively through various means. Of course, Prime Minister Imran Khan has remained on the forefront in highlighting the cause with great fervour since he is amongst the most followed world leaders on Twitter and Facebook. But what about the effectiveness of envoys posted in crucial stations such as Washington DC, Beijing, London, Berlin, Moscow and the United Nations-New York mission?
Let's take a look at their respective followings and engagements over twitter. Ambassador Asad Majeed Khan, appointed as envoy to Washington in January of this year, has a following of 7,505 followers. His interactions over twitter are infrequent but, on a few occasions, he has engaged with American print and television media. This too is without any attentive clarity. Then comes Ambassador Naghmana Hashmi who was appointed as envoy to Beijing over the summer. Her following on twitter consists of some 2,878 followers but she mainly retweets rather than tweeting own views, which are more or less infrequent. Her previous assignment in Brussels had a similar pattern.
High Commissioner to the United Kingdom Mohammad Nafees Zakaria, appointed at start of the year, currently has 2,240 followers. His interactions too like Ambassador Hashmi are somewhat retweets instead of having expressive opinions of his own. Other than this, his occasional appearances on British and other international media platforms are subpar despite having served as FO spokesperson previously.
Ambassador Jauhar Saleem, currently serving as envoy in Berlin for a couple of years, has only recently become more active on Twitter. However, his appearances on German print and television media platforms have remained quite frequent.
Ambassador Khalilullah Qazi, appointed as envoy to Moscow by previous regime and currently on contractual extension, has a mere following of 15 twitterati with no tweets at all. Perhaps, a better effort needs to be made by him.
The most notable Pakistani diplomat on social media, however, is none other than Ambassador Dr Maleeha Lodhi who has a following of over 415,000 twitterati. Currently serving as Pakistan's Permanent Representative to the United Nations- New York mission for a number of years now, her engagements on twitter are quite proactive with almost daily expressive tweets in addition to key retweets. Her diplomatic career spans over 25 years but unlike others, she has remained a prominent public figure throughout her life as an academic and journalist. Her frequent yet astounding appearances on international media platforms such as Al Jazeera, CNN and the BBC should be the set standard for her diplomatic colleagues posted in other parts of the world.
Amongst smaller yet key stations such as Seoul in the Far East,Ambassador Rahim Hayat Qureshi is the most prominent diplomat whohas a following of almost 2,000 twitterati. He mostly tweets his own opinions and has frequent engagements with South Korean media.
As for incumbent FO spokesperson Dr Mohammad Faisal, his personal account has a following of over 18,000 followers, which mostly consist of retweets from official FO spokesperson account that has over 241,000 followers. Since both accounts are interlinked in a way, this seems to be a normal practice.
Amongst former envoys, Ambassador (retd) Abdul Basit is the most widely known face who needs no introduction given his last assignment in New Delhi and earlier assignment as FO spokesperson a decade ago. With almost 25,000 followers, he's amongst the most well-engaged former diplomats on twitter, only to be surpassed by UN envoy Ambassador Lodhi. Since he also hosts a talk show and has frequent media appearances, his tweets largely consist of his own views and excerpts from his talk show where he speaks on various issues.
Ambassador (retd) Jalil Abbas Jilani, former foreign secretary, is another former diplomat with almost 15,000 followers. However, he tweets infrequently but are mainly his own opinions.
Similarly, Ambassador (retd) Salman Bashir, another former foreign secretary, has a following of over 1,500 twitterati. His tweets are mainly his own opinions but has only started using it proactively not long ago.
However, this is not the end of the list as numerous other diplomats of senior and lower ranks have considerable presence. In terms of public engagement, diplomats belonging to the millennial generation are most active since their extended exposure to social media has been pivotal in reshaping public diplomacy.
Perhaps, Foreign Secretary Sohail Mehmood should also consider joining the platform for effective engagement with global audiences through 'out of the box' ideas formulated in conjunction with the millennials serving at the headquarters or abroad.
Indeed, most key missions have their official presence on Facebook and Twitter but that is inadequate itself if the envoys aren't willing to engage on a personal level. From smaller to larger missions, a uniform policy must be the norm for expansive public diplomacy.
Diplomacy has evolved over centuries and the time has come to use the social media and other availability technologies to one's advantage, rather than relying on archaic means that take us backward. The effectiveness of the Foreign Office's twiplomacy relies on the quality of public diplomacy measures and there's still a long way to go as the institution is relatively new to the game when compared to the Indian Ministry of External Affairs which has an exponentially greater global presence.
The writer is a journalist specialising in foreign policy and national security affairs