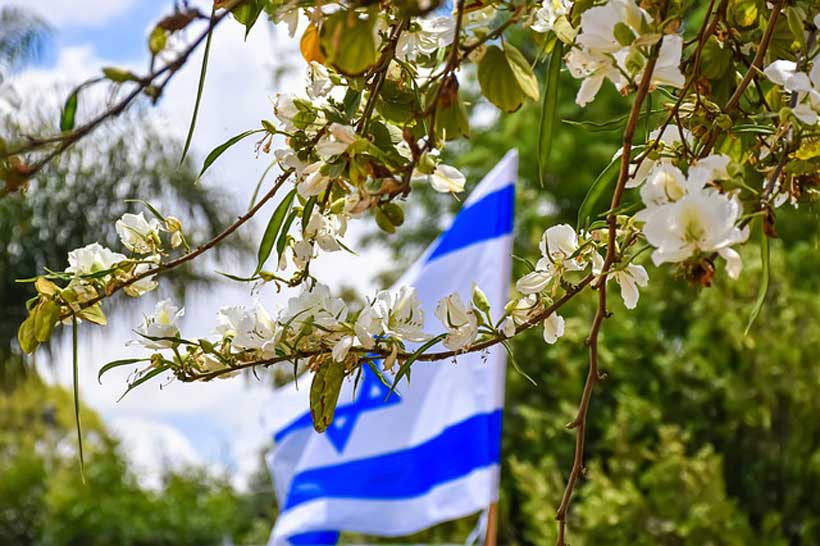 The war of 1967, or the Six Day War as it has come to be known, was a war which came with immense, geo-strategic and political consequences. The Middle East, was the arena where it played out and fifty years later the reverberations continue to be felt in the region and beyond. This is reflected in the words of, the then Israeli Prime Minister, Levi Eshkol, who said, "Nothing will be settled by a military victory. The Arabs will still be here" (Colonel Stephen S. Evans, 2008 ). His words have proved to be prophetic, for Israel has metamorphosed in this timespan, and the Arabs are still there though they are a house divided and peace is still elusive. The conflict between, Arab and Jewish identities over Palestinian land now has a regional as well as an international dimension. In this rite of passage, Israel's relations with many nation-states have matured from nascency to maturity and much of this finds its origins in the aftermath of the 1967 war between Israel and the three states of Egypt, Syria and Jordan. It is this transformation in Israel's stature in International Relations, that is to be examined.
In the run up to the war of 1967, the events were moving in a manner that can best be described as fast and furious. With the Syrians being routed by the Israelis in April 1967, Nasser was under pressure to restore Arab prestige, when he was warned by the Soviets in May, that Israel was planning to invade Syria. In spite of having half his forces entrenched in a conflict with Yemen, Nasser reacted by asking UN peacekeepers to leave the Sinai Peninsula, and began massing troops in to the Sinai Desert. With no Israeli reaction forthcoming, Nasser then closed the Straits of Tiran to Israeli shipping, on May 22, and challenged Israel to engage in conflict. The Iraqi President Abdel Rahman joined this tirade of threats against Israel and it was under these extenuating circumstances, Israel launched a pre-emptive strike on the morning of June 5, 1967, with 'Operation Focus'. It simply had no choice but to do so.
Six days later, Israel emerged victorious, against the defence forces of Egypt, Jordan and Syria, and surprisingly enough, its territorial gains included, the Sinai Peninsula, the Gaza Strip, the West Bank of the Jordan River (including East Jerusalem) and the Golan Heights. Clearly, this was not an act of pre-meditation as this operation was supposed to be have been a "48-hour surgical strike" to neutralise Egypt and nothing more(Oren, 2005). Israel's geographic spread now, was three times what it was before the war. Both Israel and Egypt were quick to approach the UN in quick succession, at the outbreak of the war and UN Resolution 242 resulted many weeks after the war, in November. In the aftermath of the war, it is really not possible to analyse Israel's international relations in a linear manner as events and relationships tend to dovetail, converge and diverge at the same time. Clearly, Israel as a country went through a transformative experience from within and without after this war. It transcended the stage from where it was struggling to maintain it its territorial integrity in 1948, to a stage where it had won a decisive victory, albeit with American aid and French armaments. With control over the Sinai Peninsula, which overlooked the Suez Canal, and the Soviets stepping in reinforce their support to the Egyptians, Israel, now unwittingly became a player in the Cold War. In this context, from being in a situation where it was viewed as a burden by the U.S., Israel had now became an "imperative significant asset"(Kardo Karim Rached Mohammad, The Six-Day War and Its Impact on Arab and Israeli Conflict, 2017). Having proven its military might, U.S.-Israeli relations underwent a sea change, for now this relationship was of potential benefit. This was a far cry from 1956 when America had called Israel an aggressor when it had attacked Egypt as part of a secret pact with Britain and France.
The symbiotic relationship between the U.S. and Israel, consequently assumed an overall upward trajectory with some periods of lull. Even the retributive oil embargo against the west, by the Arab world after the Yom Kippur war, did not derail this relationship and Reagan named Israel as a strategic asset, in 1979. Israel was now the beneficiary of considerable military supplies and treated as a proxy for the U.S. in the region. After the end of the Cold War, Israel was no longer a U.S. proxy but a strategic partner nevertheless and a "democratic anchor". Since then, starting with the Clinton Administration, support for Israel has been unequivocal, with Trump's presidency going beyond mere re-affirmation. One noteworthy, pattern till now, is the implicit understanding of faith between the two countries, that Israel's nuclear armament cache would never be a subject of discussion and there would not be any talk of signing the Non- Proliferation Treaty(Entous, 2018).
Another key relationship affecting Israel's very existence, in the same time frame, was one of extreme challenges and continues to be so, till now. At the time of the 1967 war, sponsored by the Arab League, the Palestinian Liberation Organisation was already in existence, and destruction of Israel, was one of its goals. After the war, Yasser Arafat and the Fatah, gained dominance within the PLO and led attacks against Israel which were to turn more and more violent over the years. It was only in1993, with the Oslo Accord, that PLO recognized Israel's right to exist and accepted, UN resolutions 242 and 338, Israel in turn was to withdraw from key territories and PLO was to govern parts of Gaza, Jericho and the West Bank. The fragility of this peace process gave rise to the Second Intifada and Hamas now came to control the Gaza strip in 2007, leaving Fatah with the West Bank. Though the Fatah and Hamas have since reconciled, Israel views Hamas as a "hostile entity" for its acts of terror (Encyclopedia Britannica , n.d.). As a corollary, there is the issue of continuing build-up of Israeli settlements on the West bank which have been deemed illegal by the United Nations (UNSC 446). This notion of "creeping annexation" in the West Bank, is in defiance of all international laws and opinion (Cohen, 2019). Clearly, this was a manner of securing Israel's boundaries, leaving the Palestinians, subjects, of an occupying force. There are an estimated,141 Jewish settlements, in the West Bank and upwards of 300,000 Palestinians are said to have been displaced. President Rivlin, in this context, even said belligerently, "it was their land that they were building" (Remnick, 2014).Undoubtedly, Palestine's inability to eschew violence and its inability to embrace the two state solution, have repeatedly made peace elusive. Matters have now come to a head and the Palestinian President, Mahmoud Abbas, has rendered all agreements with the U.S. and Israel, void, in view of the threatened West Bank annexation, by Israel. Clearly, this may be another chapter in this uneasy relationship (Holmes, 2020).
In this entire flow of events, the paradoxical endurance of UNSC 242, as a "pivotal point of reference", at first looks, is puzzling and intriguing at the same time (Mazur, 2012). Israel was seen to accept the resolution because it called upon the Arab states to acknowledge Israel's right to live in peace within secure and recognized boundaries free from threats or acts of force. Egypt, Jordan (from the outset) and the other Arab states (eventually) accepted it because it had a clause which called upon Israel to withdraw from territories occupied in the recent conflict. With this UN resolution, the equation had changed overnight, Israel became an 'occupying force', with the burden of withdrawal subject to its being able to attain "secure and recognized boundaries" (United Nations , 1967). Deliberately incorporated phraseology, by Lord Caradon, meant that Israel would not be required to vacate all territories. Palestinians were just a refugee problem to be resolved, with no status of nationality or nationhood being discussed, they were left to be 'generic' refugees.
With the passing of years after UN 242, Israel and the Arabs, clashed repeatedly, including the War of Attrition and the Yom Kippur War, but it was as if the Arabs were coming off weaker, each time. Egypt was the first to make peace with Israel in 1979 under the land for peace initiative, and the return of the Sinai Peninsula was the key deal maker. This was followed long after with the Jordan peace settlement in 1994, wherein, the international boundary was delimited and waters from Jordan River and Yarmouk River were now to be allocated between the two countries. Thereafter, the Arab League has been rendered increasingly ineffectual due its own internal contradictions and issues like the Hamas are no more than a thorn in Israel's flesh, while its engagements with Syria have been no more than border skirmishes. Palestine, the biggest loser in this development, stands marginalised by both.
Interestingly enough, in this changed Arab-Israeli equation, as a first responder, Israel under Netanyahu is now moving bilaterally within the Arab states, in a bid to find "peace out of strength" (TOI STAFF, The Times of Israel ). Clearly this strikes a common chord with the Arab states whose needs for Israel's offerings of security and surveillance platforms align with the overriding need for security in the region due to America's fading hegemony. So much so, Saudi Crown Prince Mohammed bin Salman in the recent past has been quoted as saying, "Palestinians and the Israelis have the right to have their own land" (Goldberg, 2018). Until now this is one threshold, which had not been crossed by Saudi Arabia, the second largest Arab nation. The reason is not far to seek, as the Crown Prince and Prime Minister Benjamin Netanyahu have a common enemy in Iran and of just as much importance, are the common security interests that are shared by the trio of, Israel, U.S. and the Arab States. In fact, recently Bahrain's Foreign Minister, admittedly said, "We do believe that Israel is a country to stay, and we want better relations with it, and we want peace with it" (Ragson, 2019). On the other hand, the opening of new synagogues in Dubai and Abu Dhabi is another indicator of this 'Arab Thaw', if one were to invent a phrase. Interestingly, an added dimension to these initiatives, is the pursuit of public diplomacy by Israel, where the Foreign Ministry is using digital platforms to connect with Arabs, the goal being to showcase the shared common values and similarities, of two ancient cultures (Eglash, 2019 ).
Moving back to matters of nation states, Israel has all along been moving ahead in affairs of political economy and knitting ties, which are strategic, political, military and economic. With its expertise in high technology extending even beyond conventional areas to armaments, Israel is globally the eighth largest exporter of armaments and its ties with India have deepened measurably, as it has contributed to India's military modernisation needs, especially in times of conflict. On the other hand, Israel's ties with its largest trading partner, EU, are a mixed bag, as Europe is wary of its Palestine policies. With Anti -Semitism rearing its head in Europe, EU is trying to ensure that its funds do not reach the 'settlement areas' and has threatened to escalate diplomatic initiatives if Israel goes ahead with its West Bank takeover initiatives. In parallel, Israel is constantly exploring new relationships, and recently it has tied up an energy partnership with Greece and Cyprus, for the 'Energy Triangle', in a bid for ensuring Energy Security. From the kibbutz configured economy in 1967, Israel is now avowedly, a technological powerhouse for the world, where GDP per capita is twice that of the Saudi Arabia. Even with China, Israel enjoys a significantly strong economic relationship, though differences have started to surface off late.
In conclusion, it may be said that, many have spoken of this briefest of wars as a pivot or a turning point but it might be more correct and accurate to term it as a fulcrum, for it is Israel which now forms the lever that turns the geo-politics of the region that it inhabits. Even as Israel preserves the geo-strategic strengths of its gains from the Six Day War, the Arabs are disempowered in this Arab-Israeli conflict and the Palestinians are dis-enfranchised, like never before. As a nation it has worked like a true realist, giving credence to the realist credo that, "it is important not only to have a substantial amount of power, but also to make sure that no other state sharply shifts the balance of power in its favour"(Mearsheimer, 2013). Clearly, Israel has succeeded, in this objective.