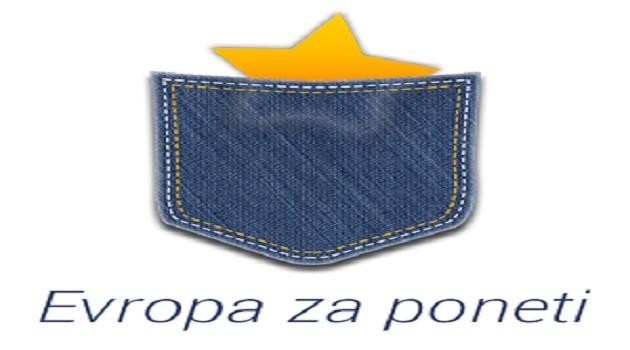 Nova Evropska komisija, na čelu sa bivšim premijerom Luksemburga i čelnikom evro grupe Žanom Klodom Junkerom, počinje mandat 1. novembra. Po prvi put Komisija će zapravo imati dva lidera, budući da je predviđena funkcija prvog potpredsednika, pozicija na koju je imenovan holandski socijal-demokrata Frans Timermans. U briselskim institucijama neki čak smatraju da će Timermans biti taj koji će držati uzde, a kao razloge za ta nagađanja navode Junkerove zdravstvene probleme, umoran izgled, ali i želju da zadrži prebivalište u Luksemburgu.
Novi predsednik Komisije, 59-godišnji Junker, zauzeće kancelariju na 13. spratu sedišta Evropske komisije, zgrade Berlemon (Berlaymont). Prvi potporedsednik Komisije, 53-godišnji holandski socijal-demokrata Frans Timermans i drugi komesari biće na nižim spratovima.
Junker je tokom imenovanja Evropske komisije u Evropskom parlamentu 22. oktobra poslao jasnu poruku da će obavljati funkciju predsednika, ali i da želi da Timermansu da značajnu ulogu i da socijaliste u vođenju Komisije tesno veže za konzervativce.
"Ja sam predsednik. Međutim, dobar deo ovlašćenja preneo sam potpredsendiku. Frans Timermans je moja desna ruka, a nadam se da će biti i leva", rekao je Junker.
Ove reči su kod nekih zvaničnika i službenika u Briselu pobudile izvesne sumnje, pojačane njegovim često umornim izgledom.
"Bole ga leđa i koleno od teške automobilske nesreće iz 1989. godine", navode u okruženju novog predsednika Komisije. Dodaju i da je na njega uticala i žestoka kampanja na evropskim izborima, tokom koje je morao da se brani od optužbi za alkoholizam.
Utisak da će biti "predsednik sa pola radnog vremena" dodatno pothranjuju njegove sopstvene aluzije na "odsustva", kao i želja da prebivalište zadrži u Luksemburgu i da ograniči zvanična putovanja.
Junker je zeleo da Komisija bude politički jaka. U njoj su četiri bivša premijera, dva bivša ministra spoljnih poslova, dva bivša ministra ekonomije i sedam članova odlazeće komisije.
"Komisija neće biti ni generalni sekretarijat Saveta" država članica "ni sluga Evropskog parlamenta", upozorio je Junker.
Timermans će biti koordinator Komisije. Ovaj delikatni diplomata, poliglota i bivši šef holandske diplomatije ostavio je veoma jak utisak tokom saslušanja pred Parlamentom i mnogi evropski zvaničnici već ga smatraju pravim šefom Komisije.
Oslobođen obaveze da se bavi organizacijom sistema, veliki zastupnik evropskih integracija Junker moći će da "se bavi politikom" i odigra ulogu arbitra, ocenio je jedan evropski zvaničnik.
Šef Junkerovog kabineta i njegova siva eminencija je mladi nemački kadar Martin Selmajr. On je upregnuo svo umeće u izbor Junkera, kojem je prethodila kampanja puna zamki, i protivno volji nemačke kancelarke Angele Merkel i britnaskog premijera Dejvida Kamerona.
Ovaj 43-godišnji pravnik, bivši portparol kojeg je u šefa kabineta imenovala bivša komesarka za pravosuđe Vivijan Reding, poznaje Komisiju do detalja. On je i tvorac zamisli o novoj strukturi Komisije, u kojoj ima sedam potpredsednika koji na izvestan način usmeravaju i ograničavaju odluke komiesara. To omogućava predsedniku Komisije i njegovom kabinetu da se postave u ulogu arbitra i zadrže kontrolu nad zbivanjima.
Neki poslanici ovakav mehanizam smatraju "izopačenim", čak "makijavelističkm"
"Nemam nikakve sličnosti s Makijavelijem. Ja sam nemački hrišćanski demokrata", brani se Selmajr.
Međutim, više evropskih izvora navodi da on već više meseci povlači konce iz senke i da želi da nastavi da ostvaruje uticaj.
U samoj Komisiji ima mnogo neprijatelja, koji iščekuju neki pogrešan potez. Ozbiljne tenzije u Komisiji izazvala je jegova odluka da izmeni odgovore švedske komesarke Sesilije Malmstrom uoči njenog saslušanja pred Evropskim parlamentom, bez konsultacija sa njom. To je razljutilo ovu komesarku, koja preuzima resor trgovine a sa njim i osetljivo pitanje trgovinskih pregovora sa SAD. "Takve su Selmajrove metode", rekao je jedan od njegovih protivnika škrgućući zubima.
Preuzeto sa portala Euraktiv
Ako želite da vidite biografije novi komesara u kraćoj i slikovitoj formi to možete učiniti na ovoj vezi. 
http://eurobloger.com/2014/11/02/ko-su-evropski-komesari/
Please follow and like us: