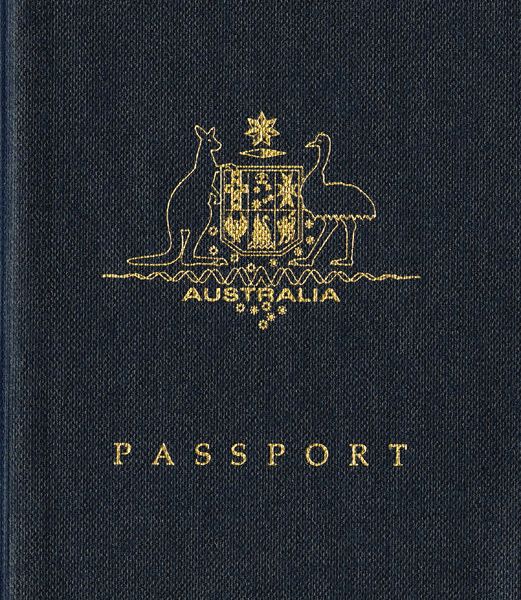 8 May 2019 — DFAT
Last M Series Passport retires on May 11
By Passport Communications
Take a trip back in time to 2003, when The Black Eyed Peas asked 'Where is the love?' and Rove McManus won the Gold Logie for being the 'Most Popular Personality on Australian TV'. The social media behemoth MySpace was still four years away from the peak of its popularity, but the seeds of its demise were to be sown in just a couple of months by a small startup company called Facebook.
On 27 November 2003, the Australian Passport Office was also about to enter a new era. With the launch of the M series passport, 80 per cent of passport production was centralised to a new facility at the Royal Australian Mint in Canberra. With Note Printing Australia expanding its role from the security printing of passport pages to assembling the whole book, the M series passport was a technological marvel of its time. The tamper-resistant passport design used a custom laminate with an embedded holographic design featuring the "floating kangaroos" and a raft of other security features. You can still see the offspring of these floating kangaroos in the current P series.
The M series floating kangaroos
The P series floating kangaroos – in colour
Just a couple of years later, the M series passport would be enhanced with ePassport capabilities on 25 October 2005. This was arguably the most significant enhancement to passports since international agreement was reached on a standardised booklet in 1920.
The primary driver for upgrading the M series to an ePassport was the USA's 2006 deadline for implementing the new electronic passports standard in order to remain in its Visa Waiver Program. Australia became one of the first countries to introduce an ePassport, comfortably beating this deadline. Despite the tight timeframes, an ANAO review commended the success of the project and noted the APO's collegial and cooperative relationships with key stakeholders.
Nearly 15 years since the introduction of the ePassport, over 25 million ePassports have been issued to Australians, revolutionising travel at home and abroad.
The innovations pioneered by the M series would be further refined by the subsequent N series and P series passports. The N series passport started the practice of using unique images on each passport page, while the P series passport adopted the same technologies used by Australian banknotes to maximise security and trustworthiness. Each of these series built upon the robust technology foundation laid by the M series.
We are about to witness the end of an era. The last M series electronic passport will expire on 11 May 2019 and one of Australia's most ground-breaking passports will have served its purpose faithfully.
About DFAT
Communications and Parliamentary Branch at the Australian Government Department of Foreign Affairs and Trade
Latest Posts By DFAT
Category
%d bloggers like this:
Original Article
Please follow and like us: