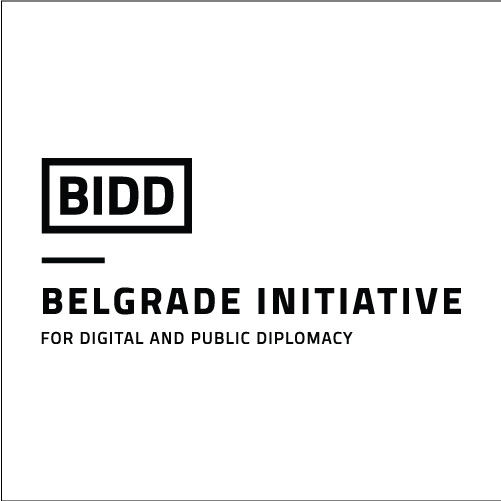 Skip to content
British Deputy High Commissioner to Kolkata
Part of Coronavirus (COVID-19) UK in India
8th May 2020 India
Manipur to London: One Brit's epic 8,000-mile journey from India
Whether at home or overseas, each of us will have our own memories of the COVID-19 pandemic – both personal and professional. In India, we'll recall the fateful 24 hours in late March when FCO advised all British tourists and short-stay travellers abroad to return to the UK and the Government of India imposed what its External Affairs Minister has described as the 'world's toughest lockdown'.
No flights, no trains, no buses, closed inter-state borders, stressed connectivity as India Plc tried to work as normal using home broadband, and northwards of 20,000 British Nationals telling us they did indeed want to go home.
Here at the British Deputy High Commission Kolkata, we were spared the thousands in Goa, Gujarat and Punjab. Instead we had hundreds of British Nationals scattered across a consular district twice the size of Germany, with some of India's toughest terrain.
These cases have been among the FCO's most logistically challenging and bureaucratically complex, with issues around security, co-ordination across a dozen or more state governments and police forces, and some eye-wateringly lengthy road journeys.
One such unique and challenging evacuation was that of Corinne Henderson, who was stuck in a small remote village called Nongman, eight hours drive from Imphal, Manipur.
Plan A was to get Corinne from Nongman to Kolkata to catch our British Airways charter flight to London on 19 April.
With lockdown in place and a multitude of strict rules about movement and medical clearances, especially in North-East India, this was never going to be easy.
The first obstacle didn't take long to stare us in the face. No driver from Manipur was willing to drive out of the state, and no drivers from outside were willing to drive in.
This of course is why diplomats make and cultivate contacts. Cue the little black book and Police Superintendent Ningshen Worngam of Ukhrul District, who understood our challenge and readily agreed to help get Corinne from the village to Ukhrul city and then on to Guwahati.
All was organised, with an additional vehicle deployed at Guwahati to cover the Kolkata leg.
Corinne was driven down from Nongman to Ukhrul, to stay in a friend's house for the night on 15 April.
The next day began with excitement and nervousness. A 37-hour journey with a tight connection to put Corinne on a coach with other British travellers in Meghalaya – and all hinging on permission from the Ministry of External Affairs.
Morning turned into afternoon and afternoon into evening. Our colleagues in Delhi couldn't have done more, but ultimately the permission would only come in late on the evening of 17 April. Even with a day and a half to go, it wasn't going to work out.
It wasn't easy giving Corinne that bad news. That she took it so well was amazing. And it made us doubly determined that we'd get her home next time.
In all there were 8 Brits we simply couldn't get on that 19 April flight. So a plan was hatched to get them all the way across India to Delhi for a flight on 30 April. Corinne's journey would involve a daunting 60 hours on the road, covering a similar distance to London to Moscow, but without the motorways, autobahns and frequent service areas.
What did Corinne make of it? Apprehensive, yes. Deterred, no. Corinne agreed to the plan on the condition that she would only start travel following receipt of the Ministry of External Affairs permission.
Again we faced the vehicle hurdle from Manipur, but again Superintendent Worngam was there when we needed him.
So, very early in the morning of 24 April, Corinne bid farewell to Nongman – and this time the permission from the MEA had come in.
And so began a series of early mornings and late nights, with our weary traveller leaving for the city of Guwahati in a police-organised vehicle, her WhatsApp Live Location followed nervously by us all the way.
After completing an Assam Police health check, Corinne arrived in Guwahati in the late evening. The sequence was to be repeated each day for the next three days. Siliguri, Patna and Kanpur were ticked off the list as Corinne and her intrepid drivers negotiated numerous checkpoints and overcame two punctures on the way.
Corinne finally reached Delhi in the early evening of 28 April, with her journey ultimately coming to an end with at Heathrow on May Day.
A lot has been written about working round the clock. And sometimes you need to. Not just for Corinne but for the other seven British nationals who'd put their trust in us. There were some dark moments, some bizarre moments and the odd very funny moment.
It was a journey that required help, both small and large, from many different people in many different places. And it was a journey that highlighted the importance of teamwork, perseverance, good local knowledge, good local contacts and a never-say-die attitude.
As Corinne's father Michael put it in a message after his daughter boarded the plane to London:
"The mind baulks at the levels of administration, vertical & horizontal, that you needed to penetrate to get the necessary permits: and in this unprecedented state of emergency & lockdown. This is an astonishing feat… Thank you again so much."
And when the Mail on Sunday says "the Foreign Office masterminded an astonishing five-day rescue mission to get her back home to Bristol", you know you've done something a bit special.
It is a journey that will live with all of us who were part of it – and one that Corinne above all will never forget. As she told the newspaper:
'I am blown away that the Foreign Office came to pick me up from this remote village, as far off the map as you can get really. And I am incredibly grateful to the Indian authorities and all the people who went above and beyond to help me.'
Getting our people home. It's what we do.
British Deputy High Commissioner Kolkata Nick Low, in tribute to Sanjibita "Rinju" Tariang Sen, Manas Basu and Nick Menezes.