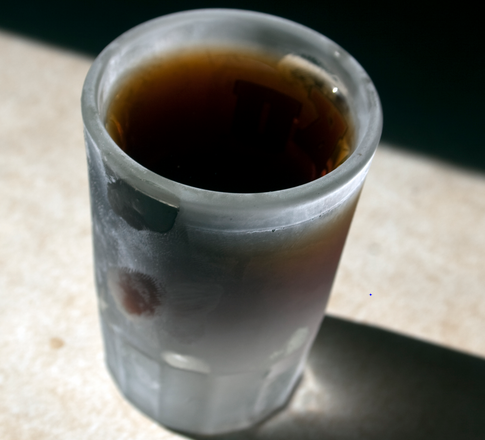 If you aren't from this part of the world (Eastern Europe or Balkans), chances are you have never heard of a nasty, dark, herbal liquor called "Pelinkovac".
Pelinkovac is a bitter liquor based on wormwood (herb used in absinthe). It's  popular in Serbia, Croatia, Montenegro, Bosnia, Macedonia,  as well as in Slovenia. They say it has over 25 different herbs in it. The alcohol content is 28%-35% by volume. It has a very bitter taste, resembling that of Jägermeister. Two of the most common brands are Zlatni Pelin and Gorki List.
People  have used pelinkovac for centuries. In the early ages, it was believed that pelinkovac has healing powers and it was used as a medicine. However, today it is primarily used for pleasure.
There are very few alcoholic beverages that I detest, but this one takes the cake.  The herbal taste is overwhelming and leaves the world's worst aftertaste. You can find it in just about any bar, cafe, or club in this region. You should at least try to drink down a chilled shot of it with a slice of lemon. That is how my Serbian pals do it and they seem to love the stuff.
Drink at your own risk or just stick to rakija! It has many different flavors from many different fruits. :)

Please follow and like us: