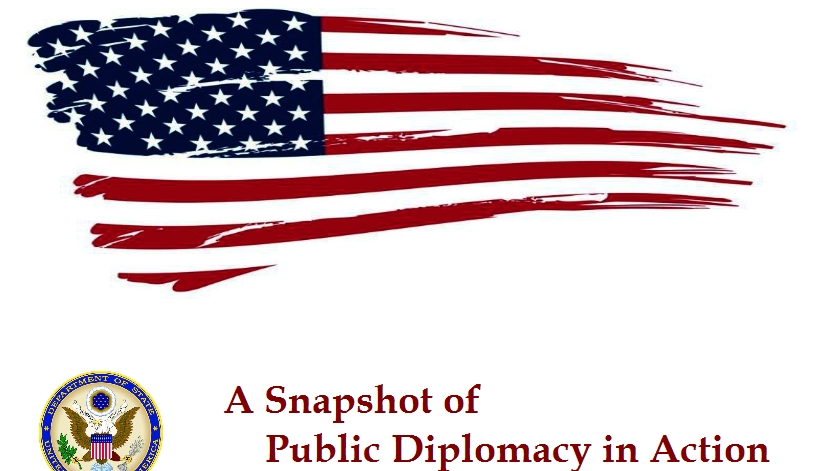 The U.S. Embassy in Belgrade is seeking a Foreign National Student for the following intern position within the post's Foreign National Student Intern Program (FNSIP). This position will be located in the Embassy's Public Diplomacy (PD) section. The FNSIP is designed for students who are non-U.S. citizens seeking internships with U.S. Missions abroad. The purpose of this program is to offer students the challenge of working in the foreign affairs arena and at the same time to benefit from their assistance. Please note that there are no benefits and no compensation attached to this internship or any future employment rights.

OPEN TO: Non-U. S. citizen students residing in Serbia
POSITION: Public Diplomacy–Student Volunteer
OPENING DATE: December30, 2014
CLOSING DATE :January20,2015
WORK HOURS: Part-time (20 hours per week)
SALARY: No compensation; non-paid intern.
LENGTH OF HIRE: Nine to twelvemonths
QUALIFICATIONS REQUIRED
NOTE: All applicants must address each selection criterion detailed below with specific and comprehensive information supporting each item.
Education: Must be currently enrolled in a University and have completed a minimum of 75% of studies towards a degree in Political Science, International Relations, Economics, Journalism, History, or International Law.
Prior Work Experience: No prior work experience is required.
Knowledge: Must have a good general understanding of political issues in Serbia, and be familiar with social and online media.
Skills and abilities: The incumbent must possess strong writing and summarizing skills.Computer skills to include internet research skills, word processing and e-mail, along with research and analytical capabilities are required.
Language proficiency: S-4/R-4/W-4 (fluent) speaking/reading/writing English is required. S-5/R-5/W-5 (native language capabilities) speaking/reading/writing Serbian is required.
SELECTION PROCESS
The best qualified students who demonstrate the potential to accomplish the type of work to be performed will be considered for an interview. Therefore, it is in the interest of the applicant to address all the above required qualifications in the application.
Note: Students will be tested for language and writing skills during the interview process.
SUBMIT APPLICATION TO
THE HUMAN RESOURCES OFFICE
AMERICAN EMBASSY BELGRADE
BULEVAR KNEZA ALEKSANDRA
KARADJORDJEVIĆA92
11000 BELGRADE
POINT OF CONTACT
Telephone:706-4000, ext. 4266 or 706-4266
Fax: 706-4005
Please follow and like us: