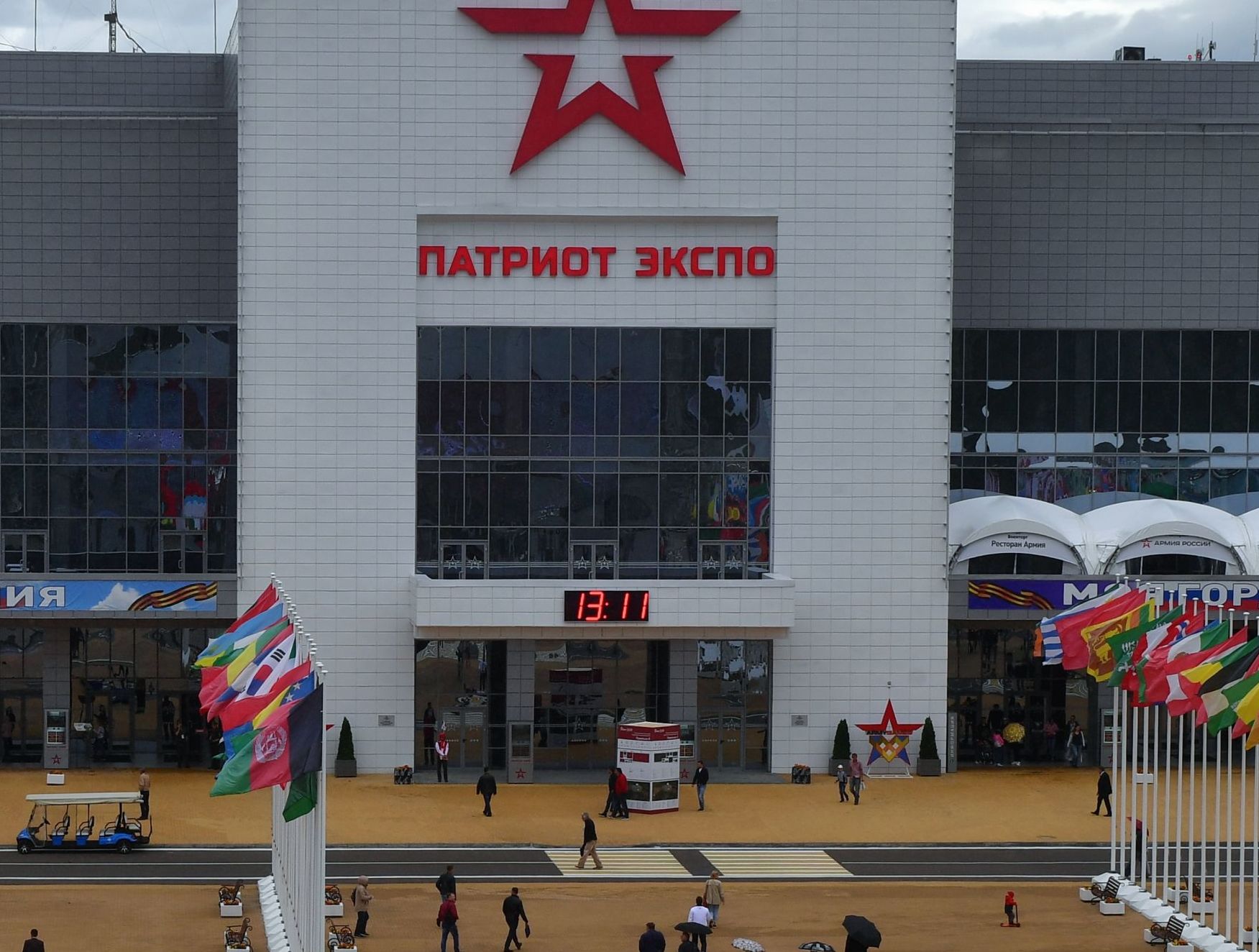 Ministarstvo odbrane Rusije namerava da napravi sopstveni filmski studio na parku "Patriot", u kojem je upravo završen Međunarodni vojno-tehnički forum "Armija 2019". Kako se očekuje, posebna pažnja će biti posvećena snimanju blokbastera.
Ministar odbrane Rusije Sergej Šojgu izrazio je u intervjuu televiziji "Zvezda" razočarenje u domaću kinematografiju. Po njegovom mišljenju, jako slabo se prate savremeni događaji — "heroji koji se bore protiv užasnog čudovišta — međunarodnog terorizma".
"Mi živimo u tako brzo, dinamično vreme da to što se dešava danas, treba danas i pokazati. To što se desilo juče, kao minimum, treba pokazati sutra, a ne kroz mesec, ili godinu dana. O istorijskom događaju, važnom referendumu, oduševljenju naroda, o tome da je svima jasno da je to zaista volja naroda (Krim), snimljen je samo jedan film", rekao je ruski ministar odbrane. U pitanju je film "Krim" režisera Alekseja Pimanova, koji nije dobio baš dobre kritike.
© Sputnik / Alekseй Kudenko
Zatvaranje Međunarodnog vojno-tehničkog foruma "Armija-2019"
"Mi imamo novac i vreme za serije koje neću kritikovati. Imamo ogroman broj ljudi koji su izmislili različite termine kao što su "ura-patriotizam", "ura-patrioti" i tako dalje. Ali mi napokon želimo da se pojavi neki dobar, istinit film", dodao je ministar.
Nije tajna da vojske zapadnih država vrlo aktivno sarađuju sa filmskom industrijom u svojim državama. To je posebno izraženo u SAD. Šema je jednostavna: u Pentagonu u sedištu CIA čitaju scenario, daju preporuke, naravno, u sopstvenom interesu. Ako vojsku sve zadovoljava, oni daju mogućnost korišćenja njene vojne tehnike i tako dalje. Veliki broj filmova su, na direktan ili indirektan način, uticali na međunarodno mnjenje o američkoj vojsci: najbolji, najjači, najlepši. Sve to je nateralo rusku vojsku da se malo više aktivira u tom pravcu.
Jedan od najboljih ruskih ratnih reportera Evgenije Podubni, autor više dokumentarnih filmova, smatra da je ovo trebalo uraditi mnogo ranije.
© Sputnik / Alekseй Kudenko
Zatvaranje Međunarodnog vojno-tehničkog foruma "Armija-2019"
"Najveći problem u ruskoj kinematografiji i literaturi je razumevanje najnovije istorije Rusije. I, ako smo to nekako uspeli sa Drugim Čečenskim ratom — tamo ima nekoliko upečatljivih i različitih radova o tome; sa Donbasom i o sirijskoj operaciji ništa nismo uradili", objašnjava Podubni, koji je izveštavao za rusku državnu televiziju "Rusija" iz Južne Osetije, Donbasa, Iraka, pa sve do Sirije; i njegovo mišljenje često traže ruski režiseri, prilikom snimanja nekih ratnih filmova.
"Rat u Donbasu traje od 2014. godine, a u Siriji od 2011. godine, dok ruske Vazdušno-kosmičke snage i ruski savetnici aktivno učestvuju tamo od 2015. godine. To je glavna tema ruske spoljne politike. Zar je pet godina malo da se počne da se ostvaruje ta priča. Mislim da je sasvim dovoljno. Zašto režiseri, koji imaju za to resurse, kategorično ne primećuju taj događaj? Dok režiseri, koji nemaju ta sredstva, a žele to da urade — ne mogu doći do novca. Zbog toga, filmski studio Ministarstva odbrane bi mogao te mogućnosti da im pruži", dodaje reporter.
© Sputnik / Maksim Blinov
Ruski helikopter Mi-35 obleće aviobazu "Hmejmim" u Siriji
"Film ne treba uvek da odražava stav države, ali se ne sme umanjivati uloga ljudi, koja je bila pozitivna, ključna i, ja bih rekao, sa humane tačke gledišta — prava. Treba više voleti svoje ljude i svoju državu", zaključio je on.
Zamenik ministra odbrane Andrej Kartapolov je u razgovoru sa medijima obećao da će uskoro biti snimljeni filmovi o uspesima Rusije u borbi protiv terorizma u Siriji.
Please follow and like us: