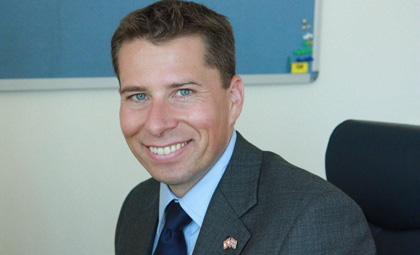 From Wikipedia, the free encyclopedia
Thomas "Tom" Fletcher CMG (born 27 March 1975) is a British diplomat who is Ambassador to Lebanon.
Career
Thomas Stuart Francis Fletcher was educated at The Harvey Grammar School and Hertford College, Oxford. He joined the Foreign and Commonwealth Office (FCO) in 1997 and served at Nairobi 1998–2002, as Private Secretary to Ministers at the FCO 2002–04, in Paris 2004–07 and as the Prime Minister's Private Secretary for Foreign Affairs and adviser on Northern Ireland 2007–11. In 2010 he was also the Prime Minister's foreign policy adviser. On leaving the Prime Minister's office he was made CMG in the New Year Honours of 2011.[1] He was appointed Ambassador to Lebanon in 2011.[2]
References
| | |
| --- | --- |
| | This British diplomat-related article is a stub. You can help Wikipedia by expanding it. |