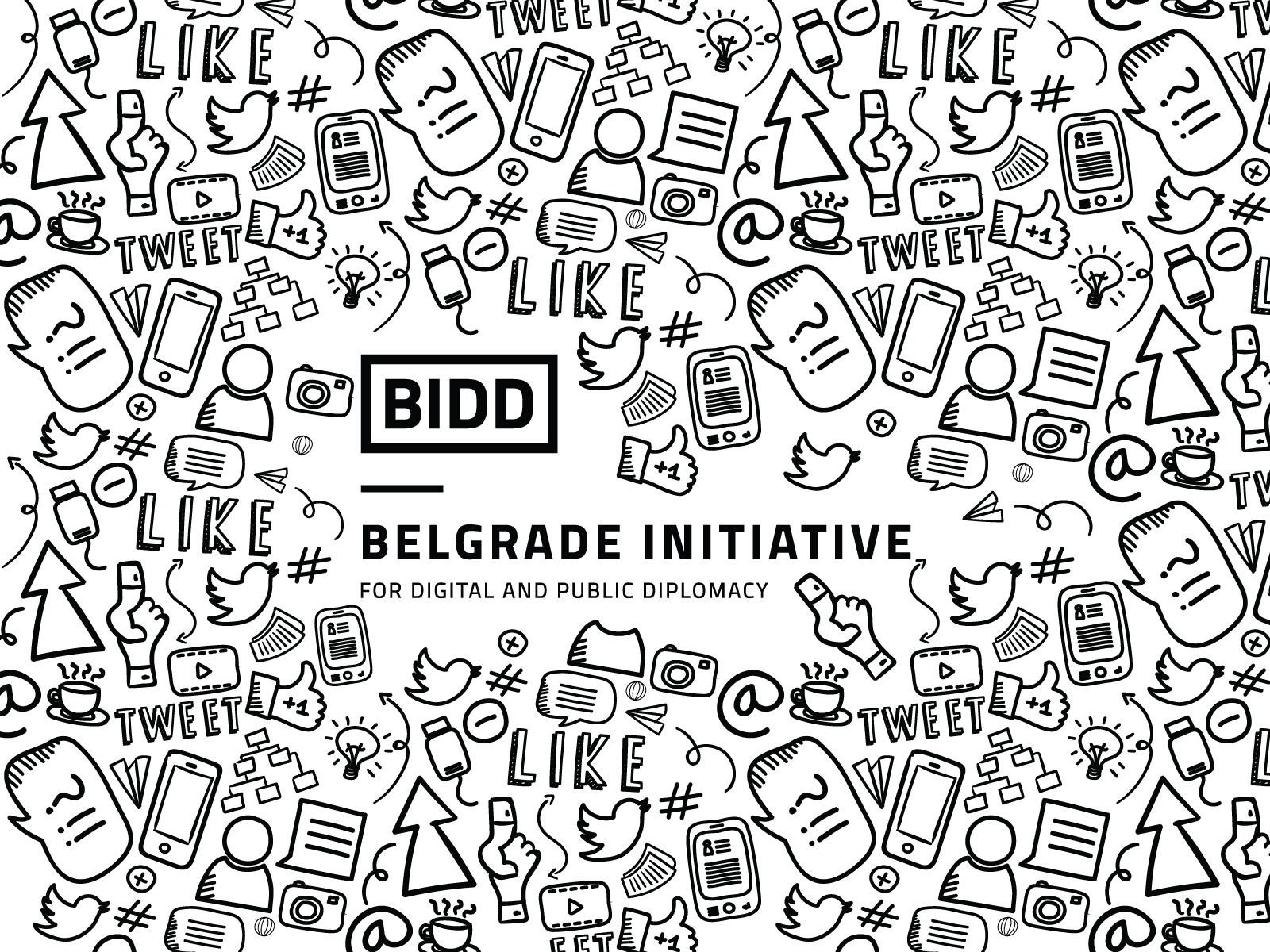 Executive Summary
All the world's atwitter! Or almost. Ninety-seven percent of all 193 UN member states have an official presence on the platform. The governments of only six countries, namely Laos, Mauritania, Nicaragua, North Korea, Swaziland and Turkmenistan do not have an official presence on the platform. Even the Chinese government's State Council Information Office maintains a presence on Twitter, Facebook and YouTube, and seven Chinese embassies as well as one Chinese ambassador are now active on Twitter.
BCW's Twiplomacy study 2018 identified 951 Twitter accounts – 372 personal and 579 institutional accounts – of heads of state and government and foreign ministers of 187 countries.
Facebook is the second-most popular network among government leaders and it is where they have the biggest audiences. The heads of government and foreign ministers of 179 countries are present on the platform, representing 93 percent of all UN member states. Instagram has become the third-most popular social network for governments and 81 percent of all UN member states have set up an account many of which are sharing daily Instagram stories.
Undeniably, Donald Trump has made the biggest impact on Twitter since taking office on January 20, 2017. @realDonaldTrump is the most followed world leader with more than 52 million followers. He has garnered by far the most interactions over the past 12 months, and his tweets average more than 20,000 retweets. He has posted the most retweeted tweet of any world leader, 'slamming' what he describes as "fake news CNN."
The U.S. President has also changed the tone of discourse on Twitter, frequently insulting his opponents and lampooning foreign leaders, calling North Korean leader Kim Jong-un "little rocket man," describing the Syrian president as a "gas killing animal," and threatening air strikes and war via tweets.
Donald Trump's undiplomatic tweets have left many governments around the world speechless and wondering how to reply to these Twitter outbursts. Very few leaders have replied directly to President Trump on Twitter, mindful not to start a Twitter spat with the most powerful world leader on on the platform. While some leaders have sub-tweeted the U.S. president without mentioning his Twitter handle, others, such as the leaders in the Nordic countries, have started to poke fun at him.
The U.S. President uses his personal Twitter handle, @realDonaldTrump, as his preferred channel for executive communications and global policy statements, rather than the official @POTUS account set up under Barack Obama for the President of the United States.
The U.S president is also among a very small group of world leaders who are personally active on their own Twitter accounts. Other leaders who tweet themselves include European Council President (@DonaldTusk), Denmark's Prime Minister (@LarsLoekke) Rasmussen and Foreign Minister (@AndersSamuelsen), Latvia's Foreign Minister (@EdgarsRinkevics), and Norway's Prime Minister (@Erna_Solberg) who admitted to suffering from dyslexia and makes the occasional spelling mistake.
Twitter is the key channel of communication for digital diplomacy, and 131 foreign ministries and 107 foreign ministers maintain active accounts. Foreign ministries continue to expand their digital diplomatic networks, encouraging their missions and ambassadors worldwide to become active on social media.
For the third year running, the European External Action Service, the foreign policy arm of the European Union, is the best-connected government institution, mutually following 132 of its peers. @realDonaldTrump, @POTUS and the @WhiteHouse do not follow any other foreign leaders. However, the State Department has established mutual Twitter relations with 54 other world leaders and foreign ministries, and is even following Iran's President @HassanRouhani and Foreign Minister @JZarif.
It is fair to say that those governments that do not allocate sufficient resources to their digital communications and social media channels risk being left behind and left out of the global digital diplomacy movement.
How Donald Trump's use of Twitter has changed Diplomacy
When Donald Trump was elected U.S. president on November 9, 2016, the world was stunned and world leaders were baffled by his unorthodox use of Twitter to bypass traditional media channels. Many chancelleries had hoped he would use the official @POTUS Twitter account rather than his personal campaign Twitter account (@realDonaldTrump) once he was inaugurated.
When he took office, the @realDonaldTrump account was followed by 97 world leaders on Twitter while 226 world leaders were following the @POTUS account. Today, heads of state and government realize that the @realDonaldTrump account is not going away and, as a result, the @realDonaldTrump handle is now followed by 185 of the 951 world leader accounts and it occupies the fifth position among the most followed accounts by world leaders behind the @WhiteHouse (290), @POTUS (250) the @StateDept (210) and @10DowningStreet (194).
The undiplomatic use of Twitter by the U.S. president presents unprecedented challenges to traditional diplomacy, and only a handful of world leaders have engaged directly with the @realDonaldTrump on Twitter. On May 18, 2018, Donald Tusk, the President of the European Council, expressed publicly what many diplomats only think privately: "with friends like that who needs enemies" he tweeted.
In general, the diplomatic community has decided not to react directly to tweets from @realDonaldTrump and avoid any public quarrel in order not to offend him on the platform. No one wants to pick a fight with the most powerful and most followed world leader on Twitter.
During the visit of German Chancellor Angela Merkel to Washington in April 2018, the German government carefully avoided mentioning @realDonaldTrump in its tweets, referring to the U.S. president as "@POTUS Trump" instead.
When Donald Trump publicly berated his closest ally, Prime Minister Theresa May on Twitter, the UK government kept an embarrassed silence on Twitter, not wanting to endanger their special relationship.
Likewise, the Canadian government decided not to reply directly to Donald Trump's tweet claiming that "Canada has made business for our dairy farmers in Wisconsin and other border states very difficult. We will not stand for this. Watch!" However, Prime Minister Justin Trudeau picked up the phone the following day to discuss bilateral trade issues with President Trump and Foreign Minister Chrystia Freeland went on Bloomberg TV to address the looming trade war.
Only a handful of world leaders have directly addressed @realDonaldTrump on Twitter. In May 2017, the leaders of Fiji and the Marshall Islands, both island states directly affected by climate change, appealed directly to @realDonaldTrump "not to abandon the Paris Agreement" as Fiji's Prime Minister Frank Bainimarama tweeted.
When President Trump decided to leave the Paris Climate Agreement on June 1, 2017, the Prime Ministers of Denmark, Finland, Iceland, Norway and Sweden coordinated their Twitter reply urging @realDonaldTrump "to show global leadership" and not to leave the accord.
In a last-ditch effort to sway the U.S. President, the French Foreign Ministry specifically tagged the personal Twitter account of the president's daughter @IvankaTrump in its tweet, in the hope that the First Daughter and Special Adviser to the President would be able to convince her father not to "refuse the worldwide solution."
When that failed, the French Foreign Ministry annotated the video posted by @WhiteHouse explaining that "Leaving the Paris Accord is a bad deal for America and the World." It was the first time a foreign ministry publicly rebuked an ally on Twitter, and the tweet has become its most retweeted tweet with more than 19,000 retweets.
African and Latin American leaders were incensed in January 2018 when it was reported that the U.S. President had called African countries and El Salvador "shithole" countries. The leaders of Botswana, El Salvador, Ghana and Senegal all tweeted their disapproval in no unclear terms. "We will not accept such insults, even from a leader of a friendly country, no matter how powerful," tweeted Nana Akufo-Addo, the President of Ghana.
In early May 2018, the French Foreign Ministry tweeted a strongly worded statement after Donald Trump declared in a speech to the National Rifle Association that the terror attacks in Paris in November 2015, which had left 130 people dead, could have been avoided if the people had had guns. While President @EmmanuelMacron stayed mum, former French president Francois Hollande tweeted a video statement calling the remarks "shameful and obscene."
It is easy for opposition politicians to openly criticize the U.S. President. Sebastian Pinera, Chile's new president and then opposition leader tweeted on January 31, 2017 that with Mike Pence as Donald Trump's vice president: "the US is ruled by Donald and Mickey. Would Walt Disney have dreamt of it?"
Israel's Prime Minister Benjamin Netanyahu is one of the few leaders who wholeheartedly welcome Donald President Trump's decisions to move the U.S. embassy to Jerusalem or to rescind the Iran nuclear deal. His most retweeted tweet ever welcomes President Trump to build the border wall: "President Trump is right. I built a wall along Israel's southern border. It stopped all illegal immigration. Great success. Great idea," he tweeted with Trumpian exaggerations.
However, the unease about Donald Trump's liberal use of his personal Twitter account is also evident within his own administration. The @StateDept is notably the only U.S. government department that does not follow the personal account of @realDonaldTrump since it is not an official administration account. The newly created account for U.S. Secretary of State Mike Pompeo, @SecPompeo, started following the @realDonaldTrump's personal account three weeks after its inception.
In line with U.S. State Department guidelines about the private and official use of social media accounts, the @StateDept account has never mentioned the @realDonaldTrump account, consistently referring to the U.S. president as "@POTUS Trump." However, that rule does not prevent the State Department from following the Iranian Foreign Minister @JZarif and Iran's President @HassanRouhani who haven't reciprocated yet.
The @WhiteHouse, on the other hand, has mentioned @realDonaldTrump 412 times and @POTUS 290 times. Under the Obama administration, the White House did not follow nor mention the campaign account of @BarackObama nor @MichelleObama.
French President Emmanuel Macron has made a dazzling appearance on the Twittersphere in 2017. Since his election on May 14, 2017, the @EmmanuelMacron account has tripled in size, adding more than 2 million new followers and becoming the EU's third most followed leader.
Macron's subtweet of the U.S. president, with the call to Make Our Planet Great Again, the day after the U.S. administration pulled out of the Paris climate accord, has become his all-time most retweeted tweet with more than half a million retweets and likes.
The Twitter communication of the French presidency has clearly pivoted to promote the personal Twitter account of @EmmanuelMacron. Under his predecessor, François Hollande, the @Elysee account averaged more than 16 tweets per day, but since the election of Emmanuel Macron @Elysee has become a secondary account, posting on average fewer than two tweets per day.
In all his public appearances, the French president is followed by his social media team which captures and records his every move, livestreaming his speeches on Periscope, Facebook Live and Instagram Stories. The best quotes and snippets of his meetings are shared on Twitter, including a 17-second clip taken of his phone call with Russian President Vladimir Putin and his attempt learn how to say "Make our planet great again" in Chinese.
The German Foreign Ministry scored a couple of viral hits with humorous tweets. In September 2017, it greeted Twitter's character extension to 280 characters with a tweet including #Rindfleischetikettierungsüberwachungs-aufgabenübertragungsgesetz, a 61-letter word literally meaning cattle marking and beef labelling supervision duties delegation law. When Germany beat nine-time Olympic champions Canada in the ice hockey semi-finals at the PyeongChang 2018 Olympic Winter Games, the Foreign Ministry issued this humorous travel advisory: "Germans in Canada should exercise a high degree of empathy. Be nice, don't gloat, give hugs, buy rounds of hot chocolate. Just imagine how you would feel if Canada beat us in soccer," which has become its most retweeted tweet.
The Belgian Foreign Ministry celebrated International Waffle Day on March 25, 2018, posting mouth-watering pictures of the Belgian national delicacy and explaining the difference between the Liège and Brussels versions, clearly showing that culinary diplomacy is part of nation branding and digital diplomacy.
The Italian Foreign Ministry celebrated Twitter's character extension with a tweet including 30 flag emojis forming the shape of the country which was initially crafted by the community manager of the Italian Embassy in Washington.
The use of emojis and especially flag emojis has become widespread in governmental tweets to draw the reader's attention to links or videos.
The UK Foreign Office has found an elegant solution to make 280-character tweets more readable and visually appealing. Its long-form tweets include: a title or a key quote with the main news, a lead sentence, a link preceded by an emoji and a picture, all visually separated by carriage returns.
Covfefe Moments
World leaders do occasionally make mistakes and have their "covfefe" moments, a reference to the garbled tweet sent by President Trump in May 2017 which left the Twittersphere baffled.
President Trump took it in a stride, deleted the original tweet and followed up with a tweet asking his followers: "Who can figure out the true meaning of "covfefe" ??? Enjoy!" The U.S. president, who often manages the account himself, has misspelled the First Lady's name calling her "Melanie" and written "Capital Hill" instead of Capitol Hill, the seat of the U.S. government institutions.
New Zealand's Foreign Minister Winston Peters' most retweeted tweet is a failed vanity search in which he confused the "compose tweet" window with the Twitter search bar.
The internet, and especially Twitter, do not forget and thanks to Twitter's advanced search function you can retrieve old tweets such as this hilarious first tweet from New Zealand's Prime Minister Jacinda Ardern when she was New Zealand's youngest sitting member of Parliament almost a decade ago. 
Tweeting in Multiple Languages
The French President tweets mainly in French, but his team often translates tweets for an international audience in English and quotes the original French tweet with the English version. At the awards ceremony for the prestigious Charles Prize in Germany, he posted a group selfie which his team quoted five times in English, German, Italian, Portuguese and Spanish.
The French, foreign ministry tweets in Arabic, English, German, Russian and Spanish besides French, and the Russian Foreign Ministry has activated a Spanish channel in addition to English and Russian. The Israeli Prime Minister and the Foreign Ministry have Twitter channels in Arabic and Farsi to reach audiences in countries with which they do not have diplomatic relations.
Pope Francis maintains nine separate language accounts, in Arabic, French, German, Italian, Polish, Portuguese, Spanish and even Latin, tweeting the same message in each language. Interestingly, his Latin account has more followers than his Arabic and German accounts.
Venezuela's president has set up 14 different language accounts, however only his Arabic, English, Portuguese, Russian, and Spanish accounts are actively tweeting.
In April 2018, the Turkish Presidency activated specific Twitter channels in Arabic, French, German, Russian and Spanish besides the main Turkish account (@tcbestepe). The social media team in Ankara even set up the first channel Twitter account for the hearing impaired. The @EngelsizBestepe Twitter channel shares YouTube videos of President Recep Tayyip Erdoğan's speeches with sign language translation. Using Twitter's Media Studio, it is even possible to posts these same videos as native videos including closed captions.
And finally, Venezuela's President Nicolás Maduro posted a video entirely in sign-language.
Personal or Institutional Twitter Accounts
The Dutch Foreign Ministry has found an ingenious way to build a sustainable personal Twitter account for the foreign minister, modeled after the @POTUS Twitter account but retaining the name of the minster. When Halbe Zijlstra became Dutch Foreign Minister in November 2017, his personal Twitter handle was mothballed and changed to @HalbeZijlstra1. The institutional account @MinisterBZ, set up by the Dutch Foreign Ministry for the minister, was renamed @HalbeZijlstra and used for his official tweets during his tenure. When he resigned in February 2018, he re-took control of his personal handle, @HalbeZijlstra, and the institutional account was simply renamed to include the name of the new minister @MinisterBlok while preserving also all the Tweets sent under his predecessor.
In February 2018, the Indonesian Foreign Ministry opened an institutional channel for Foreign Minister Retno Marsudi @Menlu_RI which will be handed to her successor. Alternatively, Canadian Foreign Minister Cynthia Freeland has abandoned the institutional channels @MinCanadaFA and @MinCanadaAE set up by her predecessor, preferring to tweet on her personal account, @cafreeland.
In February 2018, the German Foreign Ministry opened 12 thematic, regional and sector-specific Twitter channels (@AA_Kultur, @AA_SicherReisen, @AA_stabilisiert, @GermanyonBrexit, @GERMANYonUN, @GERClimatEnergy, @GERonEconomy, @GERonAfrica, @GERonAsia, @GERonOstpolitik, @GERonStratCom, @planungsstab). The new thematic channels, which mainly post in English, are part of a "transparency initiative, intended to make German foreign policy even more visible and to invite it to dialogue," as the Foreign office wrote on its website.
These Twitter accounts have an institutional handle; however, the account name and the avatar are those of the current office holder. These institutional/personal accounts have two advantages: 1) these accounts will remain with the institution regardless of the office holder, and 2) they allow for more targeted interactions on a defined topic. Interestingly, the @GermanyonBrexit, managed by Peter Ptassed has become the most followed account of the set with 6,900 followers.
The Social Media Platforms of World Leaders
Judging by the number of governments on the platform, Twitter is the social media channel of choice for governments and foreign ministries. BCW's research team identified 951 Twitter accounts belonging to heads of state and government and foreign ministers in 187 countries, representing 97 percent of all UN member states, with a combined audience of 485 million followers.
All G20 governments have an official Twitter presence, and six of the G7 leaders have a personal Twitter account. German Chancellor Angela Merkel is the only G7 leader to shun the social network; though her party set up the @AngelaMerkel Twitter account in August 2017, it is inactive. All European governments have a presence on the social network, and in the Americas only the government of Nicaragua does not have an official Twitter account.
Only six countries, including Laos, Mauritania, Nicaragua, North Korea, Swaziland and Turkmenistan, do not have a Twitter presence. Even the Chinese government, which is famous for blocking Western social media networks behind "the Great Firewall," is slowly opening to social media engagement. The Chinese State Council Information Office (@ChinaSCIO) has been on Twitter, Facebook and YouTube since September 1, 2015, sharing government information from Chinese media outlets. A handful of Chinese diplomatic missions are also actively engaging with peers on Twitter, in Brussels, Berne and Geneva, and even the Chinese Ambassador to India is now on Twitter: @China_Amb_India.
Facebook is the second-most popular network among government leaders and it is where they have the biggest audience. The heads of state and government and foreign ministers of 179 countries are present on the platform, representing 93 percent of all UN member states. The 677 Facebook pages have a combined audience of 311 million likes. On average, Facebook pages are more popular than Twitter accounts, with a median average of 37,103 likes per page, compared to 18,135 followers for each Twitter account.
Over the past year Instagram has become the third-most popular social network for governments, and 81 percent of all UN member states have set up an account to share behind-the-scenes pictures and videos of their activities. The 403 Instagram accounts have a median average of 4,228 followers.
YouTube has dropped into fourth place and 80 percent of all UN governments use it as a video repository, although the median average of subscribers is only 1,037.
Twitter's Periscope platform for live broadcasts has grown, and there are 204 Periscope channels representing almost half of the 193 UN member states. Half of these channels have broadcast live over the past 12 months. And finally, Snapchat is used by 30 world leaders, representing 11 percent of all UN governments.
Most-Followed World Leaders
Over the past 12 months, most Twitter accounts have witnessed robust growth in followers with 154 accounts more than doubling their followers, pushing the average growth rate of all accounts to 84 percent. Accounts of newly appointed prime ministers or recently elected officials tend to grow exponentially. The world leaders' accounts also see significant growth during election campaigns.
U.S. President Donald Trump has 52 million followers on his @realDonaldTrump Twitter account, which has more than doubled adding 31 million new followers since taking office on January 20, 2017.
President Trump became the most followed world leader in October 2017, passing Pope Francis (@Pontifex) who is the second most followed world leader with more than 47 million followers across his nine language accounts. His official accounts dispense daily thoughts and prayers in Arabic, English, French, German, Italian, Latin, Polish, Portuguese and Spanish.
Indian Prime Minister @NarendraModi is the third-most followed world leader with 42 million followers on his personal account and 26 million followers on his institutional account (@PMOIndia), which boasts the fourth-largest following.
The official @POTUS Twitter account of the U.S. president and the @WhiteHouse accounts occupy the fifth and sixth rankings, with 23 and 17 million followers respectively. Turkey's President Recep Tayyip Erdoğan (@RT_Erdogan) has more than 12 million followers.  India's Foreign Minister (@SushmaSwaraj), @QueenRania of Jordan and the Indonesian president (@Jokowi) complete the Top 10 list of the most followed leaders with more than 10 million followers each.
Sixty-nine world leaders have more than 1 million followers each. @KingAbdullahII of Jordan, who set up his personal account in late March 2017, and French President Emmanuel have seen their follower numbers triple year-over-year as they are making an impact on the platform.
On the other hand, Russian Premier Dmitry Medvedev, the Russian Foreign Ministry and the Ukrainian Foreign Ministry have seen their follower counts decline year-over-year by several percentage points. In February 2018, most of the Kazakh, Russian and Ukrainian governmental accounts witnessed massive drops in their follower numbers after Twitter decided to cut down on fake followers and bot farms.
Some 125, or 13 percent, of the 951 Twitter accounts analysed in our study are currently dormant, 33 are inactive and nine accounts are protected.
Most-Followed Regional Leaders
Mexico's outgoing President Enrique Peña Nieto (@EPN) has 7 million followers, far ahead of Colombia's President (@JuanManSantos), and Argentina's president (@MauricioMacri), with 5 and 4 million followers, respectively.
Kenya's Uhuru Kenyatta @UKenyatta is Sub-Saharan Africa's most followed leader with 3 million followers, ahead of Rwanda's @PaulKagame and Nigerian President Muhammadu Buhari (@MBuhari), with more than 1 million followers each.
The institutional account of the UK Prime Minister, recently renamed from @Number10gov to @10DowningStreet. is the most followed EU leader, with more than 5 million followers, ahead of the British @RoyalFamily and French President Emmanuel Macron, both with more than 3 million followers. @EmmanuelMacron has almost tripled his followers since his election in May 2017 and he has surpassed the @Elysee Palace and former Spanish Prime Minister @MarianoRajoy who complete the top five list of the most followed EU leaders.
Jordan's @QueenRania has become the most followed Arab leader account with more than 10 million followers, surpassing Sheikh Mohammed, the Vice President and Prime Minister of the United Arab Emirates (@HHShkMohd) and Saudi Arabia's @KingSalman, with 9 and 6 million followers respectively.
@QueenRania is the second-most followed female world leader after India's Foreign Minister, @SushmaSwaraj, who is also the most followed foreign minister, with 11 million followers. Abdullah Bin Zayed, @ABZayed, the Foreign Minister of the United Arab Emirates, is the second-most followed foreign minister with 4 million followers, followed by Saudi Arabia's Foreign Minister (@AdelAljubeir) with 2 million followers.
Among the foreign ministries, the U.S. State Department (@StateDept) is the most followed, with 5 million followers, ahead of the Foreign Ministry of Saudi Arabia (@KSAMOFA) which has shot into second position with more than 2 million followers. The @IndianDiplomacy, the Turkish Foreign Ministry (@TC_Disisleri), the Russian foreign ministry (@MID_RF) and @FranceDiplo complete the top six list with more than 1 million followers each.
Who is the Most Influential World Leader on Twitter?
Large Twitter accounts clearly translate into large interactions (the total of likes and retweets). Over the past 12 months, @realDonaldTrump has achieved 264 million interactions, more than five times as many as Indian Prime Minister Narendra Modi, with 52 million interactions, and 12 times as many as Pope Francis. His overall interaction rate (the sum of all interactions divided by the number of tweets and the average number of followers) is 0.25 percent, less than half that of Pope Francis.
King Salman of Saudi Arabia has an exceptionally good interaction rate of 3.63 percent on the 11 tweets he has sent over the past 12 months. Japanese Prime Minister @AbeShinzo has achieved a 2.90 percent interaction rate with more than 2 million interactions on his 98 tweets.
Considering the number of retweets as a measure of effectiveness, Saudi Arabia's @KingSalman is the most effective world leader on Twitter. He has only tweeted 11 times between May 2017 and May 2018, but each of his tweets has received an average of 154,294 retweets. He posts exclusively in Arabic and without any visuals, but every tweet is a digital home run.
The personal Twitter account of President Trump @realDonaldTrump is the second-most effective Twitter account of any world leader, considering that he receives an average of 20,319 retweets per tweet. The Spanish and English Papal accounts garner more than 10,000 average retweets per tweet. South Korean President Moon Jae-in (@Moonriver365) and Japanese Prime Minister @AbeShinzo complete the top-five list of the most effective world leaders with more than 6,000 retweets per tweet, respectively. The newly created Twitter account for U.S. Secretary of State Mike Pompeo also places in the top 10 with 4,642 average retweets per tweet, illustrating the impact his tweets are having.
Amplifying the Government's Message
Governments or world leaders without many followers find it more and more difficult to get their messages heard. Some governments, therefore, encourage their diplomatic missions to amplify the tweets of the foreign minister or the foreign ministry.
Tagging up to 10 Twitter users in a picture is an effective way to drive engagement and get the message across. The Russian Foreign ministry consistently tags its relevant embassies and other influential Twitter users in its pictures, and the French government tags its ministers. The people tagged in a picture will receive a notification, ensuring that the tweet is seen, and possibly retweeted, by the relevant stakeholders.
In 2016 Twitter introduced Twitter Moments, an easy way to create a collection of tweets and give them a second life. So far, 116 governments and foreign ministries have created such Moments which work very well on mobile devices and are useful to recycle and highlight memorable events.
The social media team of Indonesia's Presidential account (@KSPgoid) has created 207 such collections, highlighted on its Twitter profile. The Pakistani government (@pid_gov) has published 168 Moments including the photos of the week and the top stories of the day.
In October 2017, the German Foreign Ministry conducted a 24-hour Twitter marathon asking its embassies and missions to share their activities on Twitter. The pictures and videos from the outposts around the world were amplified on the German language account of the @AuswaertigesAmt and the 50 best posts are available in a Twitter Moment, including the view of the wildlife in the grounds of the German embassy in Addis Ababa, Ethiopia.
Creating Mutual Connections
Building alliances is key to spreading a government's message and to winning global hearts and minds. Quite a few foreign ministries use the platform to establish mutual Twiplomatic relations.
In March 2018 the press spokesperson of the Russian Embassy in Washington suggested establishing mutual Twitter relations between the U.S. State Department and the Russian Embassy in Washington to allow for Direct Messaging since "Twitter seems to be more reliable & quicker communication channel (under your gov control) on urgent issues." However, the @StateDept did not reply to the request and is not following @RusEmbUSA or @MFA_Russia.
For the past three years, the EU External Action Service (@EU_eeas) has been the best-connected foreign office, mutually following 132 foreign ministries and world leaders. The UK @ForeignOffice has moved into second place with 130 mutual connections, overtaking the Russian Foreign Ministry @MFA_Russia with 126 mutual connections. The foreign ministries of Germany, Iceland, Israel, Lithuania, the Netherlands, and Norway all have more than 100 mutual connections.
The existence of mutual connections on Twitter is a good indicator of the state of the diplomatic relations between two countries or the personal relations between their leaders.
While the Twitter accounts of the @WhiteHouse and @POTUS are the two most popular among their peers, followed by 290 and 250 world leaders respectively, they are giving all other world leaders the cold shoulder. The Trump @WhiteHouse is mutually following the @Cabinet, @POTUS and @realDonaldTrump accounts, but the White House is no longer following Russian Prime Minister @MedvedevRussiaE nor the UK's @Number10gov accounts as the @ObamaWhiteHouse did.
Despite President Trump's decision to leave the Iran nuclear deal, the U.S. State Department is unilaterally following eight other world leaders, including Iran's President @HassanRouhani and Foreign Minister @JZarif, in an attempt to establish relations between the United States and Iran on Twitter.
On May 26, 2015, the State Department used Twitter to re-establish ties with its Cuban counterpart and the Cuban Foreign Ministry reciprocated several hours later, two months before the official re-establishment of diplomatic relations.
The State Department enjoys mutual Twitter relations with 54 other leaders, mainly foreign ministries, and it is unilaterally followed by 210 other world leaders, including the Russian Foreign Ministry, but it hasn't reciprocated Moscow's overture yet.
Being mutually connected on Twitter is not only a courteous gesture, but also allows these leaders to direct message to each other and to have private conversations on Twitter, a feature which can also be turned on by default. Several foreign offices have used this channel to reach out to peers and other influencers to set the record straight or to coordinate their digital campaigns.
Twitter allows smaller countries to make valuable connections with their peers. The Foreign Ministry of Peru (@CancilleriaPeru) and the Danish Foreign Ministry (@DanishMFA) have made a conscious effort to establish mutual connections on Twitter, unilaterally following 430 and 381 other world leaders, respecitvely. The Swedish Foreign Ministry (@SweMFA) unilaterally follows 253 world leaders in the hopes of tweeting with other world leaders.
Creating Digital Diplomatic Networks
The UK @ForeignOffice has probably the largest 'twiplomatic' network, maintaining a public Twitter list with a record of 413 embassies, ambassadors and deputy heads of mission. The Russian Foreign Ministry is in second position with 244 embassies, consulates and trade missions on its Twitter list followed by the State Department with 191 official missions and ambassadorial accounts on its Twitter lists.
Only 70 accounts have created such public Twitter lists of their digital network, which is time consuming, but helps promote other relevant accounts such as diplomatic missions and other government accounts. The foreign ministries of Albania, Austria, Canada, Denmark, France, India, Israel, Poland, Russia, Spain, Sweden and Ukraine each list more than 100 diplomats and missions on Twitter, and most foreign ministries have expanded their digital diplomatic networks over the past few years. Not all countries encourage their ambassadors to tweet, however; Russian and Swiss ambassadors, for example, have been advised not to engage personally on the platform – the accounts of ambassadors @Amb_Yakovenko and @Martin_Dahinden are the exception to the rule.
Since 2014, Canada's Department of Foreign Affairs put most of its embassies and missions on Twitter with the added complication that all missions must have separate accounts in English and French, and sometimes also in the local language.
According to the Twitter lists on @Twiplomacy, more than 4,600 embassies and 1,400 ambassadors are now active on Twitter. In Brussels, Geneva, London, New York and Washington, foreign diplomatic missions can no longer ignore the diplomatic activity in the Twittersphere. Even the Chinese embassies in Canada, Pakistan, Turkey, Uganda and the Chinese Missions to the EU, the UN in New York, and Geneva and Luo Zhaohui, the Chinese Ambassador to India (@China_Amb_India) are now actively tweeting.
The @USEmbassyManila is the most followed mission on Twitter, with 831,546 followers, ahead of Russia's mission to NATO (@NATOmission_RU) and the U.S. Embassy in China (@USA_China_Talk) with 739,030 and 634,382 followers, respectively.
Nikki Haley, the U.S. ambassador to the UN and former Governor of South Carolina, is the most followed diplomat in the world. She has seen her followers balloon to 1,604,434, but the use of her personal Twitter account @NikkiHaley has recently raised protocol concerns at the State Department. The British Ambassador to Egypt @FCOJohnCasson is in second position with 1,179,416 followers.
All 6,050 embassies and ambassadors combined have 39 million followers, and the median average of each ambassador and mission is 1,501 followers. The United Nations (@UN) is followed by 2,523 ambassadors and missions, ahead of @TheEconomist and @BBCBreaking account, followed by 1,859 and 1,771 ambassadors and missions, respectively.
The UN missions – @NLatUN, @CanadaUN, @SwedenUN, @EUatUN and @RussiaUN – are the best connected diplomatic missions, mutually following more than 250 other missions and ambassadors. U.S. UN Ambassador @NikkiHaley and @USUN are the most followed by 369 and 324 of their peers.
Who Else do World Leaders Follow?
BCW's researchers also looked at the accounts most followed by world leaders and found that the United Nations Twitter account, @UN, is the most popular, followed by 375 of the 951 world leaders' Twitter accounts, ahead of @BarackObama and the @ObamaWhiteHouse, which are followed by 316 and 233 world leaders respectively. @UNICEF is the second-most followed international organization and The New York Times (@NYTimes) is the news organization most followed by world leaders ahead of the BBC, Reuters and CNN.
Our own @Twiplomacy account, with 56,000 followers, makes it into the top 10 list, followed by 190 heads of state and government and foreign ministers, demonstrating that quality of followers does not always correspond with the highest follower quantities. 
Visual Communications on Twitter
The analysis of the 253,195 original tweets sent by world leaders between May 2017 and May 2018 shows that Twitter is first and foremost used to share tweets with links to other websites. Forty-one percent of all the tweets shared by world leaders are link tweets, which automatically display the visual from the linked website, generating on average 443 interactions/tweet.
Tweets with photos represent almost one third of all the tweets, garnering 617 average interactions per tweet. Twenty percent of the tweets are plain text tweets while only six percent are native video tweets which tend to perform best, garnering on average 3,518 interactions per tweet, five times as much as tweets with pictures. Tweets with links to videos on other platforms such as YouTube or Vimeo only receive 265 average interactions per tweet.
Periscope
Twitter's Periscope app, used for live broadcasts, is being used more and more by government leaders. While 325 world leaders have secured their live channel, only 204 have gone live on the platform. Colombia's President @JuanManSantos was the first head of state to use the livestreaming application Periscope at the 7th Summit of the Americas in Panama in April 2015.
Turkey's President Recep Tayyip Erdoğan and his administration are avid users of Periscope and their frequent broadcasts of his speeches and rallies have garnered a total of 15 million likes. U.S. President Donald Trump is the most followed world leader on Periscope with 453,655 followers although he has only gone live twice on the platform, garnering more than 1.5 million likes.
The social media team of French President @EmmanuelMacron regularly 'scopes' all his speeches and ceremonies, including the townhall at George Washington University where he used the word 'bullshit' garnering more than 2 million likes. Key extracts of his speeches are also shared on his Twitter feed. The French @Elysee Palace also livestreams the weekly press conference after the cabinet meeting and has garnered more than 800,000 likes.
The Russian Foreign Ministry 'scopes' the weekly press briefing of spokeswoman Maria Zakharova as well as the press conferences of Foreign Minister Sergei Lavrov, and its broadcasts have garnered more than half a million likes.
Periscope is a cost-effective way to stream press conferences, and the governments of Bolivia, Kazakhstan, Pakistan, Paraguay, and South Africa are frequent users of the platform. While many governments will stream their weekly press conference on the platform, only one world leader has done a live Q&A session on the platform, Niger's President Mahamadou Issoufou.
The presidency of Madagascar has set up a specific Twitter channel titled @Le_RendezVous and linked to a YouTube channel, designed to allow President Hery Rajaonarimampianina to organize regular fireside chats with his constituents.
On International Women's Day 2017, the Swedish Foreign Ministry organized the first digital video summit of female foreign ministers streamed live on YouTube, Facebook and Periscope simultaneously. The broadcast hosted and moderated by Foreign Minister Margot Wallström was a live discussion between the foreign ministers of Kenya, Luxemburg, and Panama.
Are World Leaders Conversational on Twitter?
Twitter allows citizens direct access to their leaders. Whether the world leader answers, however, is another matter, although a select few do reply to @mentions. Public Twitter exchanges between leaders are rare, but when they happen they often make headlines.
The German government spokesperson Steffen Seibert (@RegSprecher) felt obliged to reply to @Rihanna, who has 88 million followers on Twitter, when she called out the German government's commitment to fund education. "Hi @Rihanna, education is a key area of German development policy. We have nearly doubled spending since 2013.Thanks for spreading the word!" he tweeted.
On International Women's Day 2018, the Russian Embassy in Washington congratulated @StateDeptSpox Heather Nauert. Heather Nauert replied with a stern political message: "Thank you, but on this #InternationalWomensDay the @StateDept & @USUN would prefer that #Russia live up to its international commitments & stop bombing innocent men, women & children in #Syria."
The Dutch government is the most conversational on its @Rijksoverheid account, answering citizens' questions about policies, laws and regulations Monday to Friday between 8:00 a.m. and 8:00 p.m. More than 97 percent of its tweets are @replies to other Twitter users. The @GOVUK channel is in second position followed by the government of Nepal's "Hello Government" account, with 95 and 90 percent of their tweets being @replies answering questions from users.
Quite a few African leaders seem to use Twitter solely to converse with their followers. Rwanda's President @PaulKagame is the most conversational world leader with 85 percent of his tweets being @replies to other Twitter users. @PaulKagame sometimes gets into memorable Twitter exchanges with his critics, and even sometimes chats publicly with his children. Kagame's personal Twitter engagement shows that, even if you have 1.8 million Twitter followers, you can still be on top of the conversation and personally reply to comments on your Twitter feed.
New Zealand's Prime Minister @JacindaArdern, Serbia's Prime Minister @AnaBrnabić and Norway's Prime Minister all occasionally reply directly to questions from their followers.
Forty-two heads of state and government have opted to receive Twitter Direct Messages from anyone, such as @CyrilRamaphosa, the President of South Africa, sporting a 'Message'-button on his profile. However, when we sent messages to inquire about the number of messages they receive on average, only three replied.
The accounts queried reported receiving on average one direct message per week to one message per day and the number of spam messages seems to have significantly decreased as it is no longer possible to send bulk direct messages to users.
The Foreign Ministry of New Zealand is the only government institution that encourages users to opt-in to receive occasional direct messages, allowing the foreign ministry to share important tweets or messages to a large audience easily through with the click of a button.
Many foreign ministries and foreign ministers are also proudly flying their colours in their Twitter name and Twitter bios. Since we suggested the addition of the flag emojis in the name or the Twitter bio, 76 accounts are now sporting their national flags, adding a touch of color to their Twitter profiles, among them the Brazilian, the Dutch, the French, Polish, Russian foreign ministries and UK Foreign Office.
However, only a handful of governmental Twitter accounts have made use of the extended character count of Twitter names to 50 characters, which has allowed the European External Action Service (EEAS) to write its name in full.
Interestingly, Alan Peter Cayetano, the Foreign Minister of the Philippines, renamed his account to "God bless the Philippines" in the wake of the latest typhoon to hit the island state.
Hashtag Diplomacy
#EU and #UNGA are the most used hashtags by world leaders, reflecting the importance of the European Union and the United Nations General Assembly in the digital diplomacy discourse on Twitter. #Qatar #Syria and #Somalia are the most tweeted about regional flashpoints.
#Rwanda and Rwandan President Paul #Kagame feature prominently in this word cloud since they are consistently mentioned on his government's Twitter accounts as is Italian President Mattarella, who does not have a personal Twitter presence.
Italian President Sergio #Mattarella, Polish Foreign Minister Witold #Waszczykowski, German Chancellor Angela #Merkel, and former German Foreign Minister and now President Frank Walter #Steinmeier are also among the 250 most used hashtags. Lacking personal Twitter profiles, their respective governments consistently mention them using hashtags.
Venezuela's President @NicolasMaduro is by far the most mentioned Twitter account, often quoted in tweets by his very active presidential accounts. @YouTube is also prominent in this world cloud of the 250 most mentioned accounts by world leaders since many are automatically sharing their YouTube videos on Twitter.
Most Listed World Leaders
Another sign of Twitter popularity is the number of times an account appears on a Twitter list. This is one statistic that is hard to fake, and early Twitter adopters are the clear favourites. @realDonaldTrump is the most listed world leader, appearing on 88,165 Twitter lists. In comparison, his predecessor @BarackObama appears on 228,366 Twitter lists. Russia's Prime Minister @MedvedevRussia is in second position, on 44,073 lists, followed by the disaster readiness account of the Japanese government @Kantei_Saigai. Pope Francis @Pontifex, the UK Prime Minister @10DowningStreet, Indian Prime Minister @NarendraModi and the U.S. State Department @StateDept are featured on more than 20,000 Twitter lists.
Only 167 accounts of governments and foreign ministries have created public Twitter lists, very useful tools to catalogue other government ministries and agencies or diplomatic missions abroad and those accredited in their respective country.
The Colombian Presidency has created a record 45 lists including list of government agencies, municipalities, athletes, journalists and selected international summits. The European Council media department (@EUCouncilPress) maintains 28 lists, often for specific council meetings and events, to be better able to follow online discussions of participants. The Australian Foreign Office (@dfat) maintains 25 Twitter lists, and the Russian Foreign Ministry has 25 lists on the @MID_RF account and 19 on the @MFA_Russia account.
Only 142 have subscribed to a Twitter list, which is a very convenient way to follow specific Twitter activity on these accounts. Colombian President Juan Manuel Santos has subscribed to a record 52 lists. Greece's Foreign Minister Nikos Kotzias is following 29 lists and the Foreign Ministry of Ecuador has subscribed to 21 lists.
Quite a number of world leader accounts have subscribed to one of the 66 public Twitter lists on the @Twiplomacy Twitter account, including the full list of heads of state and government and a list of foreign ministers and their institutional accounts as well as a list with all diplomatic missions and a list with the heads of missions worldwide.
Most Active Twitter Accounts
As of May 18, 2018, all world leaders combined have sent a total of 6,667,039 tweets since their account creation. Latin American governments are among the most active on Twitter. Venezuela's Foreign Ministry (@CancilleriaVE) is the most prolific government account, posting 55 tweets each day on average over the past 12 months. The Foreign Ministry of Venezuela has posted more than 124,000 tweets in total since the account's creation in August 2010.
The Presidency of El Salvador with the (@GobSV_Comunica) and the @Presidencia_sv accounts and the governments of the Dominican Republic and of South Africa complete the top-five list of the most active accounts with more than 30 tweets per day.
The Mexican government (@GobMx) has posted a total of 161,384 tweets, consistently retweeting tweets from the @PresidenciaMx account which is also among the 10 most active accounts and has shared more than 104,000 tweets since the account's creation.
Overall the activity of the most active accounts has declined over the past 12 months and Venezuela's President @NicolasMaduro has dropped out of the top-10 list of the most active Twitter users.
It is interesting to note that Twitter, which until recently did not allow users to tweet the same tweet twice, now allows the retweet of one's own tweets, which is practical in order to reach different audiences at different times and in different time zones with the same message.
Who Tweeted First?
Barack Obama was the first world leader to set up a Twitter account on March 5, 2007 as user #813,286 when he was still Senator of Illinois. The @Japan account was also registered in March 2007 but the government in Tokyo only took ownership of the handle in March 2015. The Mexican President Enrique Peña Nieto (@EPN) and the U.S. State Department (@StateDept) are among the early adopters having signed up to the micro-blogging service more than a decade ago. Most world leaders followed suit between 2009 and 2015.
The latest to have joined the Twitterverse in May 2018 is U.S. Secretary of State Mike Pompeo (@SecPompeo) who has quickly garnered more than 127,000 followers.
Thirty-three accounts are inactive and have never sent a single tweet, nine are protected accounts and 125 have been dormant for more than a year. More than half of the accounts (509 accounts out of 951) have been officially verified by Twitter, giving them a blue checkmark symbol on their Twitter profiles.
About this Study
Twiplomacy is the preeminent global study of world leaders on social media conducted by BCW, a top-three and the first truly integrated global communications agency in the world.
BCW identified 951 Twitter accounts of heads of state and government, foreign ministers and their institutions in 187 countries worldwide. The study analyses each leader's Twitter profiles, tweet history and their connections with each other.
Data was collected on May 18, 2018 using BCW's proprietary tools to analyze the 903,450 possible Twitter connections between world leaders. Other variables considered included: tweets, following, followers, the date the user joined Twitter, tweets/day, retweets, percent of retweets, @replies, percent of @replies, tweets retweeted, average number of tweets retweeted.
We also used Crowdtangle.com to capture the historic data for all accounts including the total interactions (likes and retweets), interaction rates as well as all video views and posts over the past 12 months.
BCW looked at each account to see if it has a header picture, if the account is dormant, active or protected, and if the world leader tweets personally. We checked the language the account tweets and checked for the presence of Twitter lists.
The full Twiplomacy data set can be downloaded here.
Matthias Lüfkens
@Twiplomacy
Geneva, July 10, 2018
Please follow and like us: