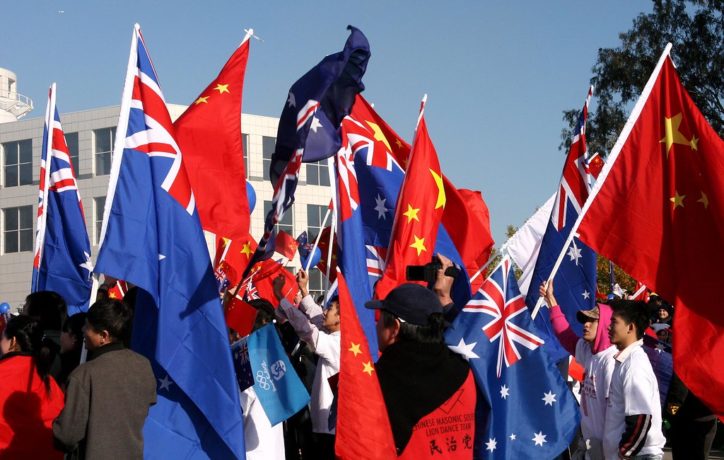 4th February 2020
As we move into the third decade of 'The Asian Century', there is a dawning consciousness in Britain and across Europe of the complex challenges and opportunities compelled by the rise of China. While we are just beginning to understand the true nature of the consequences for our security and sovereignty, geographical realities and economic imperatives mean Australia is light years ahead on these issues.
China continues to expand its reach and influence in Britain, across spheres of academia, finance, technology, infrastructure, energy, defence and diplomacy – yet it is clear that the freedoms of the market have not encouraged its leaders to gift the freedoms of democracy to its people. Recognising that its interests differ tremendously from our own, we must consider how best to seize the opportunities of engagement, but also take seriously the very genuine threats China poses to our security – and our values.
Australia's first-hand experience in grappling with China's tangible risks and rewards offers an important lesson to a 'truly global' Britain. This event will bring together Australia's former High Commissioner to the United Kingdom, Alexander Downer AC, alongside leading Australian journalist Latika Bourke, and China expert Professor Rana Mitter, to discuss what Britain can learn from Australia on China – as well as other areas of fascinating UK-Australia comparison, including immigration and trade policy.
Alexander Downer AC, Executive Chair of the International School for Government at King's College London. From 2014 to 2018, Alexander Downer was Australian High Commissioner to the UK. Prior to this, he was Australia's longest-serving Minister for Foreign Affairs, a role he held from 1996 to 2007. Alexander Downer also served as Opposition Leader and leader of the Australian Liberal Party from 1994 to 1995 and was Member of the Australian Parliament for Mayo for over 20 years.
Latika Bourke, a London-based journalist for The Sydney Morning Herald and The Age. Previously Latika was a press gallery reporter covering Australian politics in Canberra and has previously worked for the Australian Broadcasting Corporation and Radio 2UE. In 2015, she published her first book, From India with Love
Rana Mitter OBE, Professor of the History and Politics of Modern China at Oxford University, Deutsche Bank Director of the Dickson Poon China Centre, and a Fellow and Vice-Master of St Cross College. Rana is also a Fellow of the British Academy.
Sophia Gaston, Director of the British Foreign Policy Group (Chair)
Please arrive from 18:00 for a prompt start at 18:30.
The event will be livestreamed on our Twitter and photos will be taken. If you have any questions regarding the event, please don't hesitate to contact matt.gillow@bfpg.co.uk.
Disclaimer(s): By signing up to this event, you consent to receiving British Foreign Policy Group e-mailings. You are free to opt-out of BFPG updates at any time. Due to high demand, registering to this event does not guarantee you a seat.
You can get tickets to the event here.
23 Grafton Street
Mayfair
London
W1S 4EY