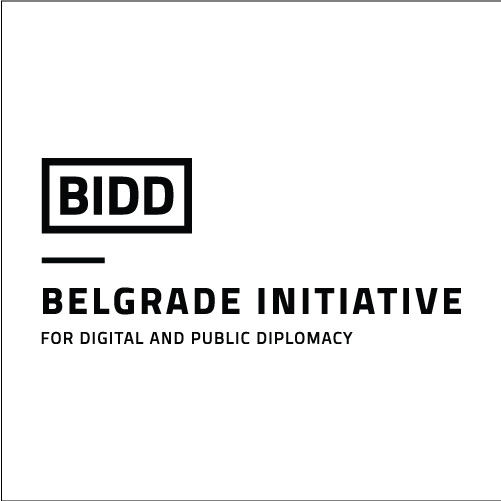 18 Dec 2019 — DFAT
Making the most out of migration
By Jane Duke, Australia's Ambassador to ASEAN
18 December is International Migrants Day, marking the anniversary of the adoption of the UN convention on the Rights of Migrant Workers and their Families. It's a good time to take stock of how much migrant workers in our region contribute to societies, including Australia, through their work, skills and determination. They also contribute to economic growth and a stable region for all of us by sending money home.
Every time I go to the airport in Jakarta, where I live, I see groups of Indonesian women and men preparing to leave abroad for work. They go to other ASEAN countries, especially Malaysia and Singapore, and further away to Hong Kong, Arab States and beyond. While their expectations, plans and backgrounds vary, one thing is common: they all hope to earn, save and send money home to build better futures for themselves and their families.
Stories of migration and remittances (sending earnings home) are similar in other ASEAN countries too. Nearly 19 million ASEAN nationals live outside their countries of birth. Collectively, their remittances contribute over USD 80 billion to economies in our region each year (World Bank, 2019). This sizeable contribution helps our region to enjoy stable and inclusive development
The simple act of sending money home to family and loved ones can be tricky. Australia understands that growth and stability in our region depends on safe and fair migration within, to, and from ASEAN countries. For over 10 years, we have been helping migrant workers make smarter financial choices in ASEAN and the broader Asia-Pacific region. Through our TRIANGLE in ASEAN program, implemented in partnership with the International Labour Organization and Government of Canada, migrant workers are using the 'SaverAsia' portal and phone app to compare and choose the best rate and service to transfer money. This means more money reaches loved ones. Launched in 2018, SaverAsia also helps migrant workers find the best financial services and products for their needs, such as savings and payment products, credit and loans schemes and insurance.
TRIANGLE in ASEAN also supports 28 Migrant Worker Resource Centres (MRCs) in six ASEAN countries. This unique network has rolled out financial literacy training and counselling for more than 130,000 migrant workers since 2010. We hope SaverAsia can help to create much-needed market transparency for migrant workers transferring money.
The Myanmar Migrant Resource Centre staff at training
We know that our efforts to provide greater opportunities for safe and regular migration within the ASEAN region can reduce irregular migration flows within and outside the region, including to Australia. Our support creates long-term and sustainable disincentives to trafficking and smuggling by providing viable alternatives to migrants.
Australia is also contributing to the global Sustainable Development Goal targets of reducing transaction costs of migrant remittances to less than 3% and eliminating remittance corridors with costs higher than 5% by 2030. Australia is proud to be part of realising this goal for the ASEAN region through practical tools such as SaverAsia and grassroots communication with migrant workers themselves through the network of MRCs.
For those thousands of migrant workers leaving their homes every day at airports, bus stations and piers across ASEAN, we hope that the migration experience is safe, fair, and free from exploitation. All migrant workers should be able to return home empowered by their skills and experience and the money they have saved. More money in the pockets of migrant workers and their families means ASEAN – and Australia – will make the most out of migration.
—–
Jane Duke is Australia's Ambassador to ASEAN. Ms Duke is a senior career officer with the Department of Foreign Affairs and Trade. She previously served overseas as Deputy High Commissioner, Malaysia and as Counsellor (Immigration) at Australia's Permanent Mission to the UN in Geneva. In Canberra, she has served as Assistant Secretary, South-East Asia Regional Branch, Assistant Secretary Canada and Latin America Branch and Assistant Secretary Northern, Southern and Eastern Europe Branch.
——
Australia's ASEAN and Mekong program works with countries in ASEAN to counter human trafficking and the exploitation of migrant workers, as well as promote inclusive regional economic growth. Since 2003, Australia has invested more than AUD 95 million on programs that aim to counter human trafficking in the region.
Australia's investment in TRIANGLE in ASEAN program is AUD 20 million over 10 years (2015-2025). The program delivers technical assistance and support with the goal of maximising the contribution of labour migration to equitable, inclusive and stable growth in ASEAN. It works nationally in six countries (Cambodia, Lao People's Democratic Republic, Malaysia, Myanmar, Thailand and Vietnam) and engages with all ASEAN Member States at the regional level. TRIANGLE in ASEAN works in close cooperation with ASEAN bodies, governments and social partners to achieve three inter-linking objectives: strengthening protection of the rights of migrant workers; enabling migrants to contribute to and benefit from economic and social development; and establishing labour mobility systems that are gender-responsive and increase the efficiency of labour markets.
About DFAT
Communications and Parliamentary Branch at the Australian Government Department of Foreign Affairs and Trade
Latest Posts By DFAT
Category
%d bloggers like this:
Original Article