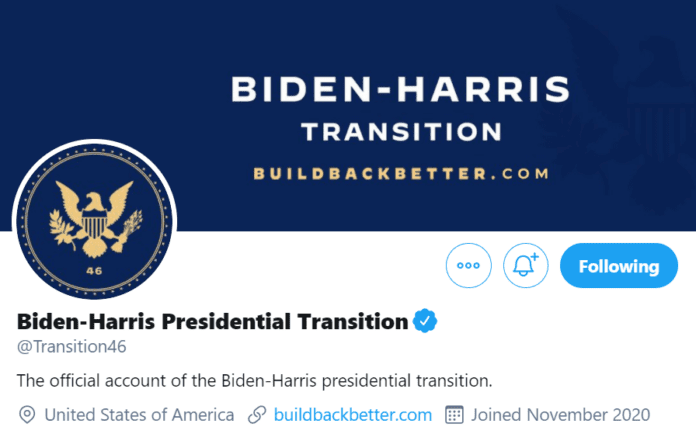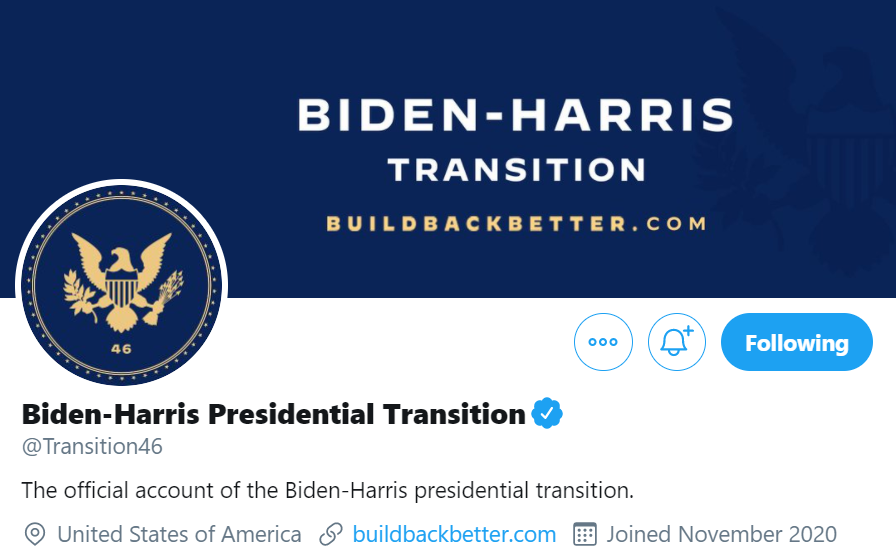 President-elect Joe Biden is "expected to engage, engage, engage" wrote CBS News Foreign Affairs analyst Pamela Falk, adding "Mr. Biden has made it clear he will take immediate action to rejoin the Paris Climate accord, cooperating with dozens of other nations to slow the human causes of climate change, and that he'll renew U.S. partnership with the World Health Organization (WHO) to address the coronavirus pandemic".
Looking at his social media profiles it doesn't look like the President-elect is engaging any more than his predecessor. Biden only follows 30 other Twitter users, none of which is a world leader nor a foreigner for that matter. President Donald Trump doesn't follow any other world leader, either, and has even unfollowed the only foreigner, British journalist Piers Morgan who had dared criticise the U.S. President for his handling of the coronavirus.
"A Biden administration would do the opposite of what the Trump administration has done" when it comes to global outreach and engagement, claimed Biden's lead foreign policy advisor Antony Blinken a few months ago. One way Biden can signal his commitment to engaging with foreign leaders is by doing so digitally and not waiting until day one of his presidency on January 20, 2021.
Since his election, Biden's follower count on Twitter has exploded from 11.4 million to more than 18 million. He will be the third most followed world leader after Indian Prime Minister Modi and Pope Francis. The President-elect is now unilaterally followed by 134 heads of state and government and foreign ministers up from 62 before the elections.
As a sign of goodwill, he might want to reciprocate the follow from French President Emmanuel Macron, EU Council President Charles Michel, Japanese Prime Minister Yoshihide Suga (@sugawitter), German Chancellor Merkel's spokesperson (@RegSprecher), Ireland's Taoiseach Micheál Martin and Indian Prime Minister (@PMOIndia), who are unilaterally following him and with whom he just had the first phone conversations.
However, it is highly unlikely that Biden will follow any other foreign leader or international institution for several reasons. Firstly, leaders generally don't like following anyone else – take Pope Francis or King Salman of Saudi Arabia who don't follow anyone else on the platform.
Secondly, establishing digital relationships is a complicated exercise of diplomatic protocol and highly political. Biden can hardly follow the French and German leaders and not follow the UK Prime Minister with whom he has a complicated 'special relationship.' He can hardly follow the Indian Prime Minister without also following Pakistan's Prime Minister or the Israeli Prime Minister and ignore the Palestinian leader.
U.S. Secretary of State Mike Pompeo has fewer issues with digital diplomatic protocol. The foreign leaders he follows are Boris Johnson, Israel's Benjamin Netanyahu, the Russian Foreign Ministry and Pakistan's Foreign Ministry spokesperson (@ForeignOfficePk). Ambassador Susan Rice, who is widely tipped to become Secretary of State in a Biden Administration, is following an interesting mix of foreign leaders including Canada's Justin Trudeau, Deputy Prime Minister Chrystia Freeland, Rwanda's Paul Kagame and Pope Francis as well as Iran's Foreign Minister Javad Zarif and Iran's President Hassan Rouhani who haven't returned the favour yet.
Under President Barack Obama, the State Department tried to make digital overtures to Tehran, but last year the State Department finally unfollowed the Iranian officials. Rice also follows a handful of international organisations such as the African Union, the UNHCR, UNICEF and Human Rights Watch as well as UN Secretary General Antonio Guterres.
If Biden wants to signal his support for the United Nations and its agencies, he could easily start by following the @UN and the @WHO on Twitter as well as their respective leaders @AntonioGuterres and @DrTedros.
To avoid any diplomatic incident, Biden could follow only a specific group of leaders such as the G7 or the G20 leaders. However, a grandiose overture – such as immediately following all heads of state and government the U.S. has diplomatic relations with, could set the stage for a new era of digital diplomacy.
Why are U.S. Presidents not following other world leaders on social media?