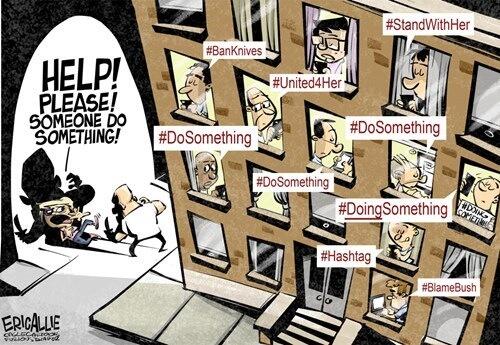 Blocking Twitter in Russia is inevitable. This is what an especially exalted part of the Russian general public concluded after the statements from deputy head of the Federal Service for Information Control (Roskomnadzor), Maxim Ksenzov. The official particularly stated that the administration of Twitter creates conditions to terminate the work of the company in Russia.
Making far-reaching conclusions from official statements – this is a widely spread tradition, not only in Russia. Ksenzov said in an interview with Izvestiya that there was "a strong feeling that Twitter was a global tool for promoting political information."
"In cooperation with us, they use their audience as a tool to achieve objectives. Consistently refusing to fulfill our requirements, they deliberately create the conditions, in which blocking this resource in our country becomes almost inevitable," said Ksenzov. The deputy head of Roskomnadzor explained that Twitter works on https:// protocol, which does not allow technical systems to identify encrypted traffic.
"Blocking one single illegal tweet automatically leaves all of its audience without access to the resource," he stressed.
"There is always a limit to disruptive interactions, for which the state can not nothing else, but protect the interests of the society. It just so happens that by refusing to fulfill legal requirements of government agencies, corporations set up their users," said Ksenzov.
He noted that both Facebook and YouTube periodically remove illegal content on demand of Roskomnadzor.
"Twitter, in most cases, strongly refuses to remove illegal information, there is a lot of extremist content circulating on this network," he said.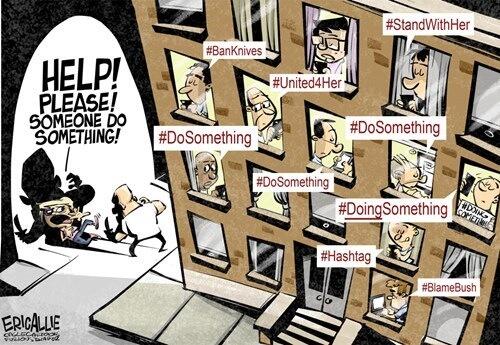 Prime Minister Dmitry Medvedev did not leave an opportunity of blocking Twitter in Russia without attention either. "As an active user of social networks, I believe that everyone must comply with the Russian legislation – both the networks and their users," wrote the Prime Minister on his page on Facebook. "But certain officials, responsible for the development of the industry, need to turn their brains on sometimes, not to give any interviews announcing the closing of social networks," Medvedev added.
It is understood that "blocking Twitter is inevitable" and "the government is moving on the path of North Korea" – these are emotional reactions to the statements from deputy head of Roskomnadzor.
In fact, though, what Maxim Ksenzov said, was not exclusively a Russian problem.
In late March, access to Twitter was blocked in Turkey, due to "attacks against the government." However, two weeks later, the country's Constitutional Court declared the decision was illegal. The European Union, by the way, predictably criticized the decision of the Turkish authorities. However, European countries have their claims to Twitter every now and then as well.
In France, three years ago, the authorities were very unhappy about the distribution of anti-Semitic messages on the network. The UK was concerned about calls for pogroms.
Noteworthy, in many Muslim countries, Twitter is banned. The social network is blocked in China as well, along with most other popular Western social networks. Instead, the Chinese develop their own services, quite successfully.
And yet – how shall one balance out the interests of the state and the users? Pravda.Ru asked this question to the head of "Internet and Law" project, Doctor of Law, Anton Sergo.
"Roscomnadzor solves its problem as a federal body of our country. As for Twitter, this is a foreign company that is not present on the territory of Russia legally, although this service in Russia is available," he said.
"In some cases, Twitter has to take certain steps in cases of clear violations of the Russian legislation. This is one way. Another option is to search for ways of cooperation between Russian executive power agencies and similar supervising agencies in the United States. Such instructions should be transmitted through diplomatic channels. Regulations from U.S. authorities for Twitter will be mandatory," says Anton Sergo.
An expert with the Foundation for the Development of Civil Society, Stanislav Apetyan, suggested that the remarks from deputy head of Roskomnadzor was aimed to encourage representatives of Western Internet platforms for a dialogue.
"It is an open secret that many Western companies simply ignore requirements of Russian law enforcement bodies and regulatory authorities. I assume and hope that the harsh statements from the authorities were made in order to encourage foreign companies to cooperation," he said in an interview with Pravda.Ru.
Stanislav Apetyan believes that if the cooperation is not established, the government will be forced to block services.  According to him, after Twitter was unblocked in Turkey, the company was more willing to make ​​concessions to local authorities.
"In general, from my perspective, blocking foreign sites and complete blocking of such services, is detrimental to the development of the Russian Internet and Russian communications. But one can understand the Russian authorities as well. When this or that company deliberately ignores requirements of the Russian law, it can not but cause irritation," said Stanislav Apetyan.
Anton Kulikov
Pravda.Ru
http://english.pravda.ru/russia/politics/16-05-2014/127591-russia_twitter-0/