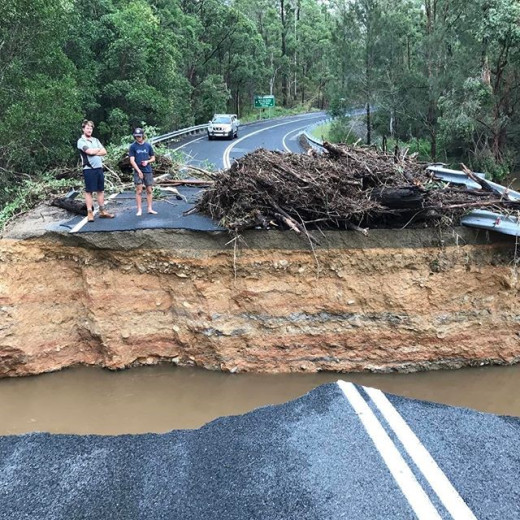 18 Oct 2019 — DFAT
Working together is key to strengthening resilience across the Asia-Pacific
This year's International Day for Disaster Risk Reduction, or "DRR Day", is a time to reflect on how risk-informed development can minimise the impacts of natural hazards on our communities. Urbanisation and climate change mean that disaster risk reduction is more important than ever. To solve these complex problems we need coordinated and clever solutions. It's a challenge most Australians are all too familiar with.
It's also something our neighbours across the region are grappling with. Australia sits in the centre of the Asia-Pacific, the world's most disaster-exposed region. A person living in the Asia-Pacific is almost twice as likely to be affected by a disaster as a person living in Africa.
We share common issues and challenges with our Asia-Pacific partners, especially our range of rural, remote, urban and coastal communities and our increasing exposure to highly volatile tropical hazards such as cyclones and storm tide.
Image: Damage to Pine Creek Road, Springbrook, Queensland following Tropical Cyclone Debbie in 2017. Credit – Queensland Reconstruction Authority.
The 2019 DRR Day theme "Build To Last" resonates with us all. We know we need to take concerted action to ensure our critical infrastructure is disaster and climate resilient. And more new infrastructure is being built across the Asia-Pacific than ever before. We must ensure that the new infrastructure we build locks in greater resilience for future generations, rather than embedding risks. This is important to prevent loss of life, to protect investments, and our economies.
With climate change and increasing urbanisation, the risks to critical infrastructure and our communities is expected to increase in the future. The realities of changing weather patterns is no longer a futuristic scenario.
Here in Queensland, like many of our nearby Pacific neighbours, we are already living through the consequences of a hotter, dryer climate. Since 2010, Queensland has experienced more than 60 disaster events that have cost A$15.6 billion in damages to public assets and more than A$9 billion in insurance claims. Our traditional disaster season period is expanding and we are starting to see multiple and successive hazards impacting communities in any one season. During the summer of 2018-19 Queensland was ravaged by an unprecedented 11 disaster events including bushfires, cyclones and a monsoon trough that caused catastrophic flooding to communities already battered by severe and prolonged periods of drought.
Image: Catastrophic flooding broke a seven year drought, impacting cattle stations in North Queensland. Credit – Queensland Reconstruction Authority.
Over the years I have come to value the ability of communities to work together as a measure of their resilience. It's about finding shared solutions to common problems that make us stronger, particularly in these times of uncertainty where we can no longer rely on past events as an indication of what will happen in the future. Adapting to our changing climate will be critical to our social, environmental and economic prosperity. Whether we live in Australia or in the Asia-Pacific, this is a shared challenge. And we cannot tackle these issues alone.
Graphic: Resilient Queensland is the implementation plan for the Queensland Strategy for Disaster Resilience – Queensland Reconstruction Authority
On 23-26 June 2020, Australia will host the Asia-Pacific Ministerial Conference for Disaster Risk Reduction (APMCDRR), with the UN Office for Disaster Risk Reduction (UNDRR) in Brisbane. It's an opportunity for us to come together as a region to learn from one another's experiences, share ideas and innovations, and solidify partnerships that will strengthen our ability to reach the targets we set for ourselves in the Sendai Framework for Disaster Risk Reduction 2015-2030.
Resilient infrastructure and systems will be a key theme for APMCDRR 2020. Queensland, along with colleagues from around Australia, is looking forward to sharing our experiences and learning from counterparts from across the Asia-Pacific about what can be done to reduce the costs of disasters and increase community safety.
Brendan Moon is Chief Executive Officer of the Queensland Reconstruction Authority (QRA), leading Australia's only permanent disaster recovery agency. Since 2011, QRA has overseen a $15.6 billion disaster recovery and reconstruction program.
Brendan is a regular contributor to national and international dialogue on disaster risk and resilience and addressed the UNDRR's Asian Ministerial Conference for Disaster Risk Reduction in 2016 and 2018.
Image: Asian Ministerial Conference on Disaster Risk Reduction, New Delhi, 2016
About DFAT
Communications and Parliamentary Branch at the Australian Government Department of Foreign Affairs and Trade
Latest Posts By DFAT
Category
%d bloggers like this:
Original Article
Please follow and like us: