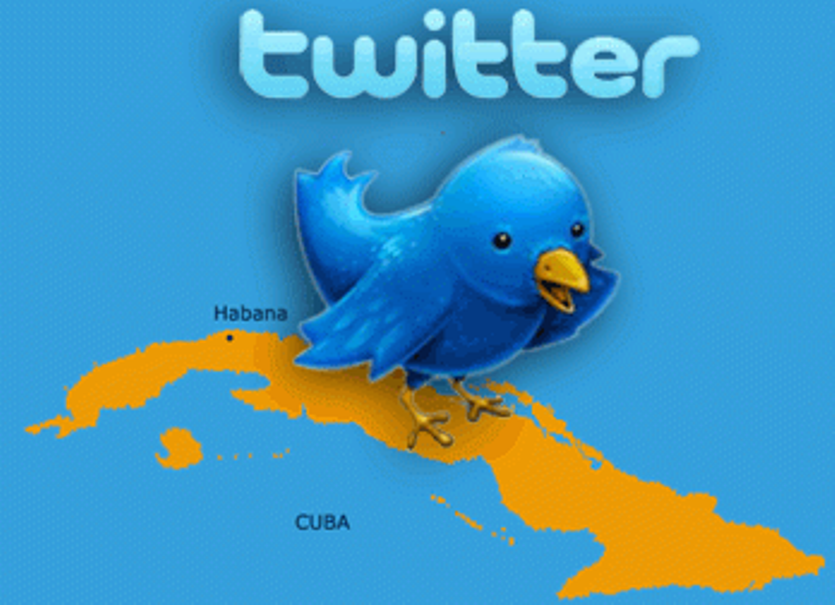 Projekat, pod nazivom "ZunZuneo" (žargonski izraz za cvrkut kolibrija), koji je trajao više od dve godine, imao je za svrhu da spreči kubanske vlasti da uspostave snažnu kontrolu nad Internetom i izazove socijalne nemire među stanovništvom.
Prema planu, mreža je najpre trebalo da privuče mlade kubance, nudeći vesti iz sveta sporta i razonode, koje bi, nakon što obezbede "kritičnu masu" od nekoliko stotina hiljada, usmerili ka disidentskim strujama, navodi AP. Korisnici "kubanskog Tvitera", međutim, nisu znali da je tu mrežu napravila jedna američka agencija koja je povezana sa Stejt departmentom, kao ni da su američke kompanije sakupljale njihove lične podatke, u nadi da bi te informacije mogle da se jednog dana iskoriste u političke svrhe.
Smatra se da ta šema nije legalna prema američkom zakonu, koji iziskuje da predsednik izda pisanu dozvolu za tajnu akciju, kao i odobrenje Kongresa.
Zvaničnici u Američkoj agenciji za međunarodni razvoj (USAID) nisu želeli da kažu ko je odobrio ovaj program niti da li je Bela kuća za to znala, a i kubanska vlada je odbila da komentariše o tome, zaključuje AP.
Asošiejted pres ocenjuje da detalji koje je otkrio izgleda da "pomućuju" dugogodišnje tvrdnje USAID da ne sprovodi tajne akcije, a mogli bi i da potkopaju misiju pružanja pomoći siromašnima u svetu koju USAID ima, pošto takve misije iziskuju poverenje i saradnju stranih vlada.
Prema intervjuima i dokumentima do kojih je AP došao, USAID i kompanije koje su učestvovale u projektu "kubanskog Tvitera" učinile su mnogo toga kako bi prikrile veze Vašingtona sa kubanskim projektom.
One su osnovale frontalne kompanije u Španiji i na Kajmanskim ostrvima kako bi sakrile tragove novčanih transakcija i angažovale su direktore kojima nisu saopštile da će raditi za projekat koji finansiraju američki poreski obveznici. "Apsolutno se ne sme pominjati da je umešana vlada Sjedinjenih Američkih Država. To je apsolutno ključno za dugoročni uspeh servisa i uspeh misije", rekao je jedan od tvoraca projekta 2010. godine, navodi AP, pozivajući se na dokumenta.
Organizatori programa su želeli da se ova društvena mreža polako uvećava kako kubanska vlada ne bi otkrila o čemu se radi, a nadali su se da će dostići dovoljan broj sledbenika da bi disidenti mogli da organizuju masovna okupljanja koja bi mogla da izazovu političke demonstracije.
Oko 1,6 miliona dolara koliko je potrošeno na "ZunZuneo" javno je izdvojeno za neki projekat u Pakistanu, kako pokazuju javni vladini podaci, ali dokumenta na pokazuju i gde su ta sredstva zapravo potrošena.
Dokumenta u koja je AP imao uvid pokazuju da je tim koji je vodio program utvrdio da su kubanski zvaničnici pokušali da udju u trag tekstualnim porukama i provalili u sistem "ZunZuneo". Iako su tvorci projekta očekivali 400.000 pretplatnika, stigli su samo do cifre od  40.000 do kraja marta 2011 , što je manje od jedan odsto stanovništva Kube.
U USAID dokumentima stoji da je njihov strateški cilj da se Kuba "  istisne iz pat-pozicije kroz taktičke i privremene inicijative , i da pokrene proces tranzicije ka demokratskim promenama".
USAID je podelio kubansko društvo u pet kategorija u zavisnosti od lojalnosti vladi. Na jednoj strani videli su "demokratski pokret" a na drugom kraju  sistemske "hardkor" pristalice, nazvani " Talibani ", poređeni sa avganistanskim i pakistanskim ekstremistima.
Interesovanje za mrežu je do leta 2012 opalo, a Kubanci su počeli da se žale da je usluga bila nedosledna, a onda je jednog dana samo nestala.
Asošiejted pres je došao do više od 1.000 strana dokumenata o razvoju ovog projekta, a nezavisno je proverio detalje u dokumentima kroz baze podataka dostupne javnosti, vladine izvore i intervjue sa ljudima umešanim u "ZunZuneo".
Američka vlada je napravila "kubanski Tviter", sa ciljem da izazove nemire na Kubi
Please follow and like us: