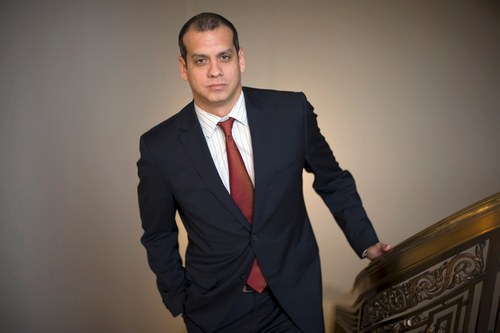 Recently FCC Chairman Tom Wheeler, FCC Commissioner Jessica Rosenworcel, and I visited the beautiful city of Barcelona to attend the Mobile World Congress. There were more than 85,000 people there with us — soaking in a demonstration of the latest and greatest products the wireless industry and their partner companies have to offer.
Make no mistake about it, our lives and even our things including: our cars, what we wear, and our homes, are interconnected over mobile networks.  And that's a good thing because it makes us better drivers, healthier eaters, and more energy efficient consumers.  Our increasing social connectedness benefits us in other ways too by facilitating the free-flow and distribution of ideas and stories around the world at rates we have never experienced before.
There is no question that the world is benefiting from the mobile revolution taking place all around us.  As the Mobile World Congress and its participants made clear by their impressive presentations, the private sector is driving wireless innovation that is having a significant impact across sectors and communities around the globe.  But without interoperable technologies, service developers and content creators cannot innovate and without an increasingly capable and robust wired and wireless infrastructure, those services and content cannot reach consumers.
There is a role for governments and the private sector in helping bridge this gap.  Working together, governments can focus on expanding access to broadband spectrum to ensure there is enough capacity for everyone to get online.  We need to create more space in the airwaves to make expanded worldwide broadband deployment possible. Using smart incentives, governments can also encourage the development of a more efficient system of private interconnection to improve what we refer to as "last-mile service delivery" to effectively bring the Internet to more people in rural and low income communities.  The private sector can play a part in this effort by collaborating among telecommunications carriers and Internet companies to continually improve the underlying telecommunication infrastructure to effectively sustain and carry those services.  It would also be helpful for the private sector to develop technologies that are interoperable, easy to use, and deployable across a wide range of networks.
The key message we took away with us from Barcelona was how intertwined the future of the Internet and wireless technologies truly are.  What firms and people will do with an enhanced capacity to operate and innovate in this sphere is no more knowable now than what we would have guessed people were going to do with Twitter or Facebook five or 10 years ago.  The possibilities are vast and exciting and the U.S. Government looks forward to doing its part in ensuring its success.
About the Author: Ambassador Daniel A. Sepulveda serves as Deputy Assistant Secretary of State and U.S. Coordinator for International Communications and Information Policy in the State Department's Bureau of Economic and Business Affairs (EB).
– See more at: http://blogs.state.gov/stories/2014/03/10/benefiting-mobile-revolution#sthash.OxBp5qZu.dpuf
Please follow and like us: