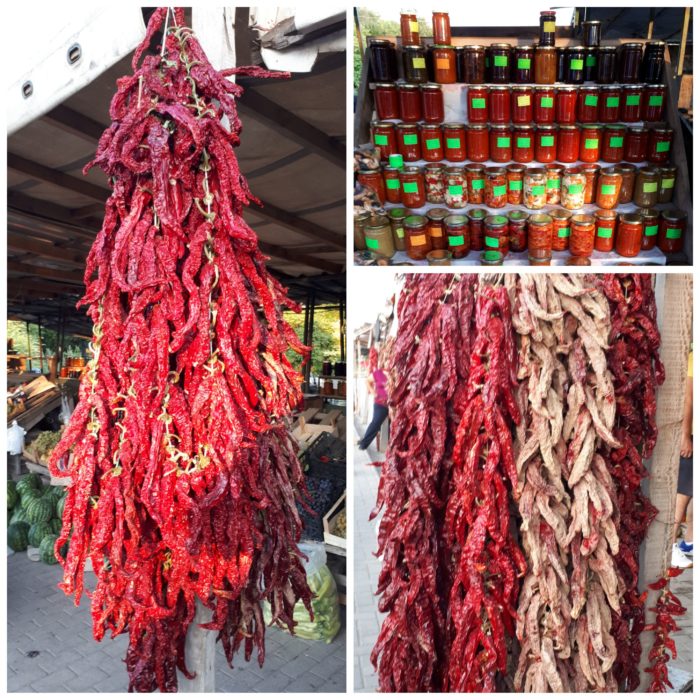 In pursuing my goal of visiting local cities and exploring local communities, last week my destination was Bitola city. While on the road, I was excited to learn a few words and expressions in the local dialect as I had heard so much about its uniqueness. Fortunately, my first attempts were mostly well received by the local people and the twitter community.
My first visit was at "Todor Angelevski" primary school. I was privileged tobe warmly welcomed by the pupils at the school's entrance and witness their dancing skills. The class work was extremely interesting particularly seeing the youngest children expressing emotions using their coding skills developed as part of our 21st Century Schools project.


The main reasons why this month we choose to visit Bitola, was the official opening of the small group homes for children under the age of 3. With mixed feelings while visiting the homes, I can definitely say that this will be one of our most successful projects in 2019. I was really proud of our joint effort with the UNICEF and Ministry of Labor and Social policy and of the result of that effort – No child under age of 3 in the whole country is now in institutional care. We are well on the way to fulfil the commitment to end institutional care for children under age of 18 by the end of 2020. My commitment to support more projects that will help build a positive, inclusive and value based society will definitely continue.
During lunch at the beautiful terrace of Epinal, I met a group of Civil Society Organisations (MKC, Meti si so klasneto, Poinaku) to discuss local topics, ideas and their prospective projects. The hardest topics in the discussion were the environmental issues and challenges for the future. It was good to see the passion they all share for city, the ideas they are giving to help the local government and the willingness they have to collaborate together with a goal to attract young people to return to Bitola.

In my visit I was accompanied by our Chevening Officer Bela where she presented the Chevening Awards to potential candidates at the national university St. Clement of Ohrid University of Bitola. Citizens of Bitola were interested in the benefits of the scholarship, and how important it is to contribute their knowledge locally after completing their studies. Education is crucial for development of a prosperous society and building of better future for everyone. As the application period is open until 5 November, I encourage all of you potential leaders and positive change makers to submit your applications now www.chevening.org/apply. We hope to see more applications from Bitola and other cities from North Macedonia.

My final stop was secondary school "Josip Broz Tito" were I met a small number of the extremely talented pupils from this school who are part of the "Media Lab" project. They shared with me some of the columns and articles they wrote for their school paper but also the excellent results which they achieved in numerous national and regional competitions on various topics- from science to languages and literacy. A fascinating group of future Macedonian leaders.

I left Bitola with a promise, on the next visit to leave more time to shop at one of my favourite streets in the country- Sirok Sokak.
On the way back there was one last "must stop" place- The local green market in Rosoman. On our shopping list: few jars of Ajvar, slatko and strings of hot chilly pepers for the winter sarma preparation.
Rachel Galloway
British Ambassador
Guest blogger for UK in North Macedonia
Part of UK in North Macedonia
15th October 2019 Skopje, North Macedonia