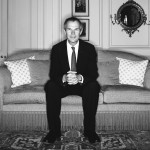 Skip to content
Ambassador to Austria and UK Permanent Representative to the United Nations and other International Organisations in Vienna
Part of UK in Austria
3rd October 2019 Vienna, Austria
Brexit outreach events in Austria
You may have seen on social media in recent weeks that the embassy is organising another round of Brexit events around Austria. Previous events (we have done 17 so far) have been an important opportunity for us to share information with British nationals in Austria and to hear about your experiences.
This next round of events will start on Friday 18th October in Innsbruck. We plan later events in Salzburg, Vienna, Graz, Klagenfurt and Linz.
To make sure places are available for people who are able to attend, registration will open at midday, a fortnight before each event. We are using different registration software this time – Eventbrite – based on your feedback from the last round of events. You can register your interest in the events now, and receive an email an hour before registration opens.
Innsbruck: 18 October 2019 (4-7pm), Hotel Grauer Bär
Salzburg: 22 October 2019 (6–9pm), Kolping Haus
Vienna: 29 October 2019 (6–9pm), Medical University
Graz: 6 November 2019 (4–7pm), Austria Trend Hotel
Klagenfurt: 11 November 2019 (5–8pm), Alpen-Adria-University
Linz: 13 November 2019 (4–7pm), Johannes Kepler University
Please share this info with any British citizens you may know who are not on social media, and who might be interested in attending.
I look forward to meeting many of you at some of the events.
Please follow and like us: