"All the food I ate in America was bland and boring…except for the spicy chicken wings. I LOVED the Buffalo wings."
-SnezanaPerhaps we should be doing a lil Buffalo gastrodiplomacy to Serbia?  Snezana would be pleased.
The poor Serbian lass also felt much more unsafe in DC than Belgrade.  I laughed, and explained that when I told people I was going to the Balkans, they worried about me.  She laughed as I explained the American image of Serbia as some grimy paramilitary chetnik with a beard and a kalashnikov.
In reality, I also feel much safer in Serbia than America….
And other random gastrodiplomacy thoughts.
Two words: knafeh gelato.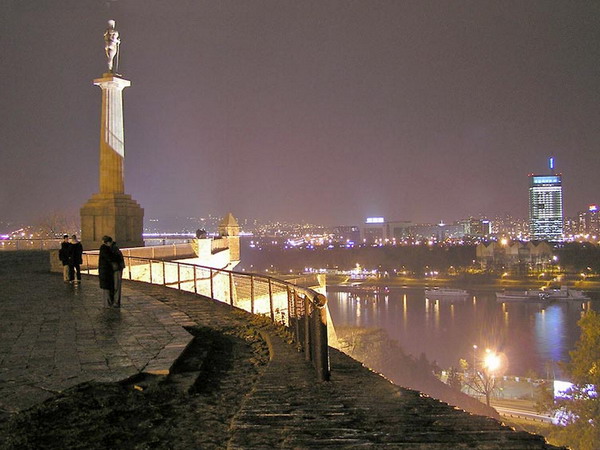 Belgrade, you rock.
As Anshul smartly suggested: Belgrade should be my new summer capital.
Please follow and like us: