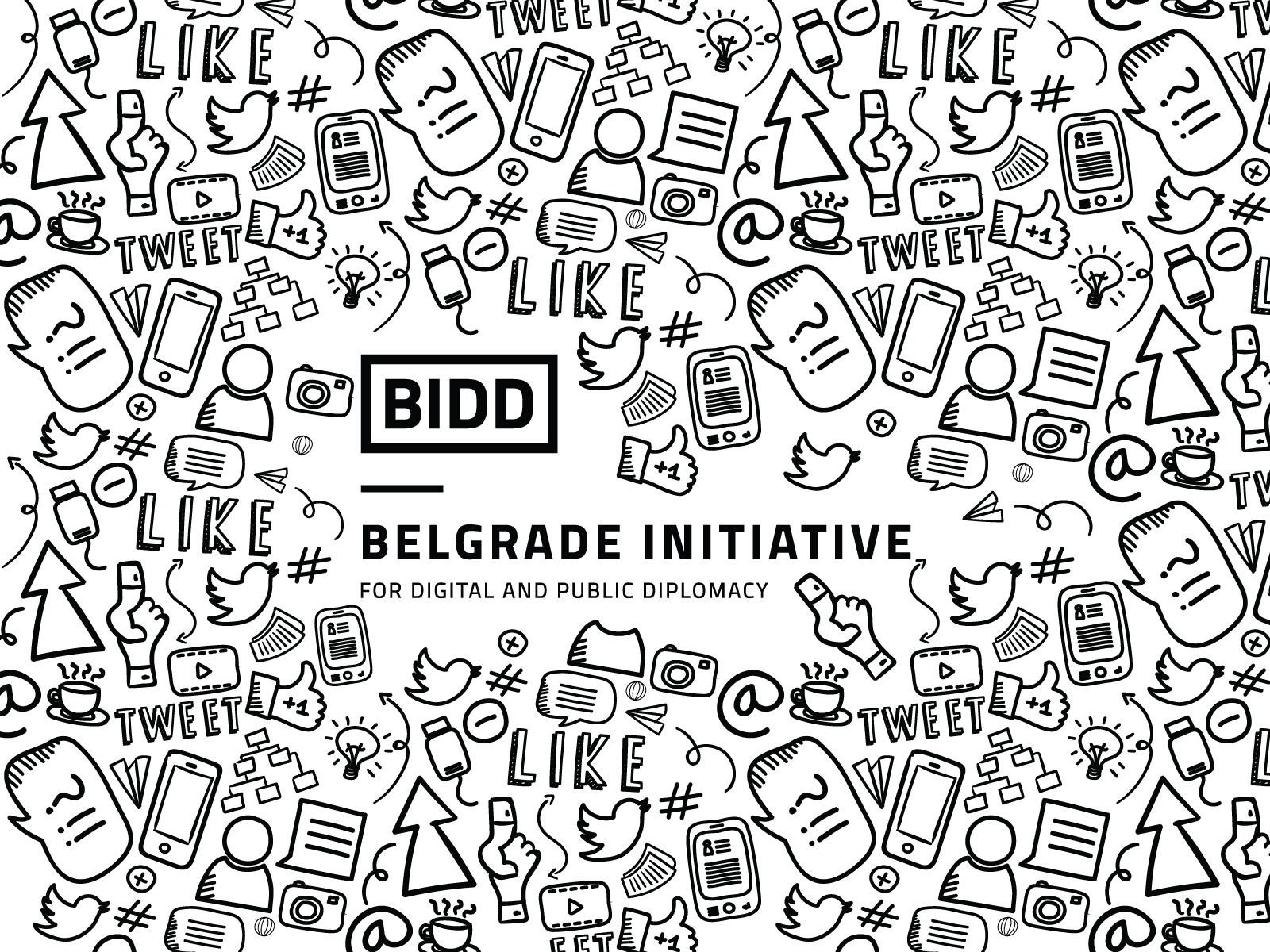 Jul 08, 2013 Written by  Marc Sabbagh, Guest Contributor
Editor's Note: When our July/August edition—and this article—went to print, the situation in Egypt was remarkably calmer. President Morsi was still in office; the Muslim Brotherhood was still the democratically-elected ruling party in Egypt's government. There was little indication that events would unfold as dramatically as they have in the past few weeks. However, whomever becomes the controlling power in Egypt now, it is clear that social media will continue to play a vital role in the future relationship between Egypt and the United States. It is worth noting that since the beginning of the most recent cycle of protests in Egypt, the U.S. Embassy in Cairo's Twitter account has sent out little but official statements, notices of Embassy closures, and a message containing an emergency phone line for American citizens in Egypt.
The internet is making it more difficult to "control, alternate, and delete" U.S. foreign policy.
In April, the U.S. Embassy in Cairo shut down its Twitter feed for a short period before reactivating it hours later. The move followed a controversial tweet (now deleted) that linked to a clip from Jon Stewart's Daily Show on Bassem Youssef, an Egyptian satirist who was arrested by the Egyptian government on charges of insulting Egyptian President Mohamed Morsi and Islam.
The spat reached a tipping point when the Egyptian president's official Twitter feed responded through what the Twitter-verse refers to as a "subtweet," or subliminal tweet that does not directly reference the original poster. "It's inappropriate for a diplomatic mission to engage in such negative political propaganda," the tweet read.
The subsequent deletion was just one bizarre incident in an already bizarre story.
The U.S. Embassy in Cairo's Twitter page is, surprisingly for a government-affiliated account, no stranger to controversy. On September 11, 2012, for instance, it tweeted posts defending freedom of expression and speech during growing protests outside the embassy.
As Washington Post's Max Fisher wrote, the Twitter feed has "often overstepped official State Department language on such sensitive subjects as Morsi and the rule of law." It appears that the Embassy's Twitter feed was used as an outlet for promoting U.S. values in a manner that circumvents official protocol. It is, perhaps, a typical byproduct of the Internet Age in which seemingly ephemeral or spontaneous electronic messages are not viewed as consequential in an official context.
Following April's events, David Kenner, the Associate Editor of Foreign Policy magazine, briefly contemplated (through Twitter): "Message to MB from @USEmbassyCairo deletion fiasco: US will bend when @EgyPresidency complains loudly enough."
The feud does signal a political "win" for the Muslim Brotherhood, which now dominates the Egyptian government. The internet is sometimes one of the only outlets of expression for citizens in restricted societies worldwide, and the spat showed that the Egyptian government can effectively monitor and control free speech and perceived "extreme" speech on the Internet—even if the speech comes from a heavyweight like the United States.
While the U.S. Embassy's tweets were overtly confrontational and arguably unnecessary, the deletion represents a greater policy misstep. The United States could have doubled down and put up a front of freedom of expression—defending the post despite the controversy while reassessing future policy internally and behind the scenes.
At a time when the Morsi government is struggling for legitimacy within Egypt and the Brotherhood is consolidating power, any win—even in the Twitter-verse—is significant, especially in a region where cultural sensitivity and freedom of expression are not viewed similarly as in the United States. I have witnessed firsthand the positive power of technology in a digital age. As a virtual coordinator for the U.S. Embassies in Armenia, Azerbaijan and Armenia, I organize virtual lectures for foreign students in the Caucasus featuring U.S. professors. The program, in its fourth semester, has reached over 250 university students from the three countries. The students join American professors in a virtual room to participate in online presentations and learn about a wide variety of topics, including conflict in U.S. history, the 2012 U.S. elections or American foreign policy.
The spring semester's series focused on "Freedom of Expression in America," an obviously timely subject. Students learned about the history of freedom of expression, assembly, and religious expression in America, and how "extreme" speech can be acceptable in these realms. The unique program shows that while Americans have historical precedent to assess the scope of freedom of expression, the short lifespan of social media prevents any significant cautionary tales for future policy. The hard truth is we still don't know how to "control, alternate, or delete" policy in the Internet Age. This is new terrain and social media is actively creating unpredictable and unforeseen consequences for foreign policy and international diplomacy. A new playbook is therefore just as necessary for 21st century statecraft as it is for 21st century warfare. The repercussions of the "Innocence of Muslims" YouTube film, the role of technology in catalyzing the Arab uprisings, the controversial Israeli Defense Forces tweets during the "Pillar of Defense" conflict last November, and the Twitter feud with the U.S. Embassy in Cairo should be enough to signify the necessity of an added emphasis on how to approach new media.
Some of these examples were initiated from the "bottom-up," but there is no reason a "top-down" should not be contemplated. To teenagers, the reasoning behind a deleted tweet is apparent. For policymakers, the significance is less clear. We still do not know how "Twitter diplomacy" will affect relations between two powerhouse countries already confronting a delicate friendship. If the U.S. government wants to share its views over new technologies, it needs to care about the outcomes.
Marc Sabbagh is a virtual program coordinator for the U.S. Embassies in Armenia, Azerbaijan and Georgia and a Master of Arts candidate at Johns Hopkins' School of Advanced International Studies in Washington, DC.
This article was originally published in the Diplomatic Courier's July/August 2013 print edition.
http://www.diplomaticourier.com/news/topics/diplomacy/1469-can-we-ctrl-alt-del-u-s-foreign-policy-in-the-internet-age