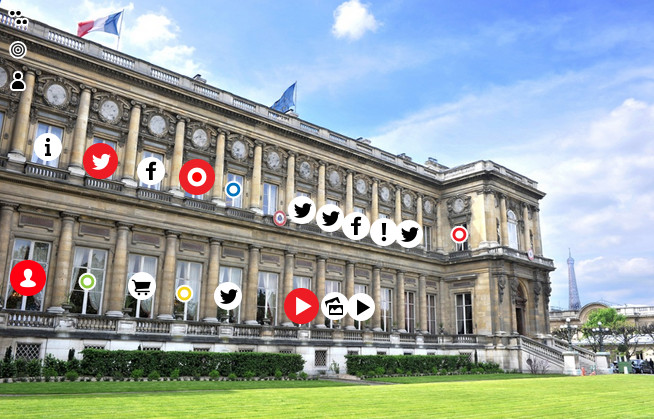 The Ministry of Foreign Affairs is working on the upcoming creation of an interministerial diplomatic correspondence portal. Called "Diplomatie", it aims to collate exchanges between different French foreign policy players in one place, from formal letters to diplomatic telegrams and notes.
Background
The "Diplomatie" portal is an open source project (using free software), in accordance with the Prime Minister's guidelines. It integrates electronic document management in a professional social network. It is linked to the creation of the Secretariat-General for Government Modernisation (SGMAP), following the announcement of a roadmap for electronic administration (E-MAP). It allows foreign policy players to keep up to date with the digital transformation of France's public administration.
"Diplomatie" supports the increasing importance of France's communication on digital networks, benefiting all our diplomatic and consular posts. It will also contribute to the economic diplomacy action plan, which the Ministry of Foreign Affairs launched in August 2013. Businesses invited to participate in the portal will have direct access to certain diplomatic correspondence.
Advantages
This new communication instrument has significant advantages for the whole administration:
 It ranks diplomatic information, providing decision-makers with relevant information quickly, differentiating clearly between correspondence requiring action and other types of document;
 It is at the same time a response suited to the needs expressed by administration employees and a productivity factor, thanks to its interministerial nature. The platform will enable the registration of real professional networks in ad hoc virtual spaces; modular communities; reduced email use; accessibility via mobile devices; and the sharing of information.
 It is an innovation factor. By welcoming in its opinion the innovative solution proposed by "Diplomatie", the Interministerial Directorate for Information and Communications Systems (DISIC) invited the project's partner administrations to show, both internally and externally, how the public administration is capable of exploiting the digital levers of modernization.
 It integrates the latest generation security equipment and software for information systems, including in terms of mobility, in liaison with the French Network and Information Security Agency (ANSSI).
Updated : November 2013