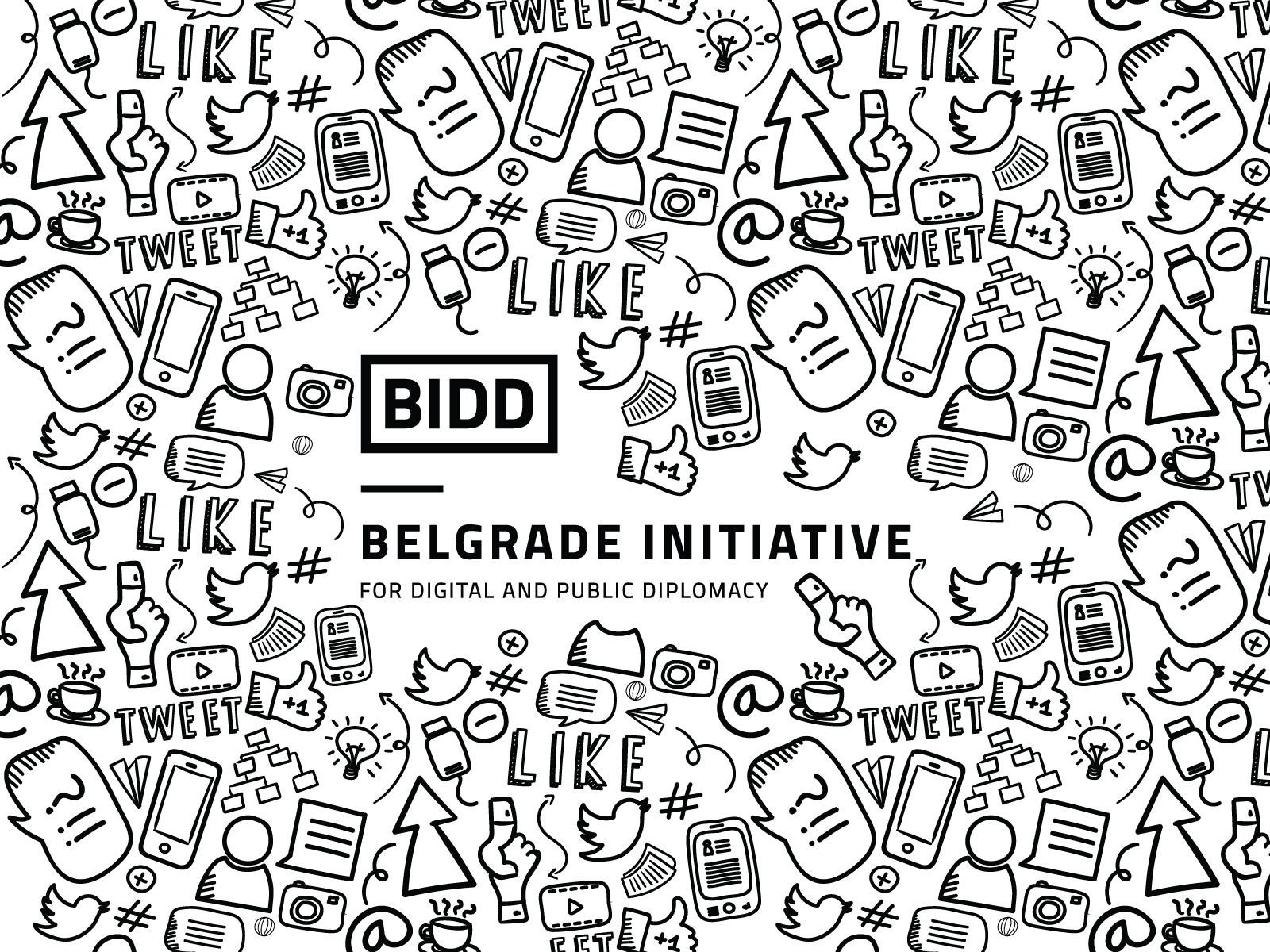 Uspon tehnologije je značajno uticao na razvoj diplomatije, učinivši je javnom i dostupnom. Nekada je broj kanala komunikacije bio manji, pa je i postojala veća kontrola nad širenjem informacija iz diplomatskih krugova. Sa pojavom novih medija broj učesnika i kvalitet međunarodne diplomatije se promenio. U digitalnoj i javnoj diplomatiji sve je više učesnika, javnih ličnosti i važnih autora internacionalnih odnosa koji iznose svoje stavove na društvenim mrežama. Diplomate koriste sve više Fejsbuk i Tviter, zbog čega su njihova mišljenja i delanja dostupna i običnim građanima.
Sa sigurnošću možemo konstatovati da su društvene mreže postale pravo oruđe za rad savremenim diplomatama. Ovo se naročito odnosi na upotrebu Tvitera od strane diplomata, koji je u prednosti nad Fejsbukom zbog brzine objavljivanja vesti i autentičnosti izvora. Iz ovoga se javlja termin Tvitplomatija. Posebno mesto u njoj imaju  državni zvaničnici Indije, prvenstveno premijer Indije, Narendra Modi, kao i Ministarka spoljnih poslova Indije, Sushma Swaraj. Njihovi Tviter nalozi su među najpraćenijim nalozima u svetu.
Foto: hindustantimes.com
Hindustan Times upoređuje važnost digitalne diplomatije sa pozicijom radija u nekadašnjoj Indiji. Poput starog radio programa, kako piše Hindustan Times, indijski političari se direktno obraćaju građanima i njihove informacije dopiru do velikog auditorijuma. Tviter omogućava i dvosmernu komunikaciju, pa tako građani mogu dobiti brze odgovore na postavljena pitanja. U ovome posebno prednjači Sushma Swaraj, Ministarka spoljnih poslova Indije, koja lično vodi računa o svom Tviter nalogu. Ne samo što odgovara na postavljena pitanja , Ministarka rešava i konkretne probleme na koje joj ukazuju Tviteraši. Tako je Ministarka u direktnom obraćanju svetski poznatoj kompaniji Amazon na svom Tviter nalogu zahtevala, da uklone iz prodaje sve proizvode koji vređaju indijska nacionalna osećanja i njihovu zastavu. Ovo ju je učinilo jednom od najpopularnijih ženskih lidera na svetu.
Indian High Commission in Canada : This is unacceptable. Please take this up with Amazon at the highest level. https://t.co/L4yI3gLk3h

— Sushma Swaraj (@SushmaSwaraj) January 11, 2017
Prema Burson- Marsteller studiji iz 2016. godine, pet najpraćenijih svetskih lidera na Tviteru prate samo neke od svojih kolega, iako većina njih nije konzervativna. Studija ukazuje i na to da se oni služe ovom društvenom mrežom kao emiterom svojih stavova i dostignuća, prilikom kojih pratioci često ostaju uskraćeni odgovora na postavljena pitanja.
Ministarka spoljnih poslova Indije, Sushma Swaraj, predstavlja pozitivan primer dvosmerne komunikacije aktera u međunarodnim odnosima koji pravilno i svrsishodno koriste mogućnosti društvenih mreža. Nažalost, mnogo je više onih koji tvitove i postove na Fejsbuku koriste kao sredstva za jednostrani plasman informacija i bezobzirnu promociju svojih ciljeva uz ignorisanje tuđih stavova (tvitova) i postavljenih pitanja. Nesumnjivo je da su društvene mreže olakšale digitalnu komunikaciju između vlasti i naroda, diplomatskih predstavnika i javnih diplomata, ali koliko će doprineti uspehu u njihovim poslovima i namerama, zavisiće od načina na koji budu upotrebljene kao i održivosti samog koncepta u budućnosti.
Ivana Ristivojević
za Beogradsku inicijativu za javnu i digitalnu diplomatiju