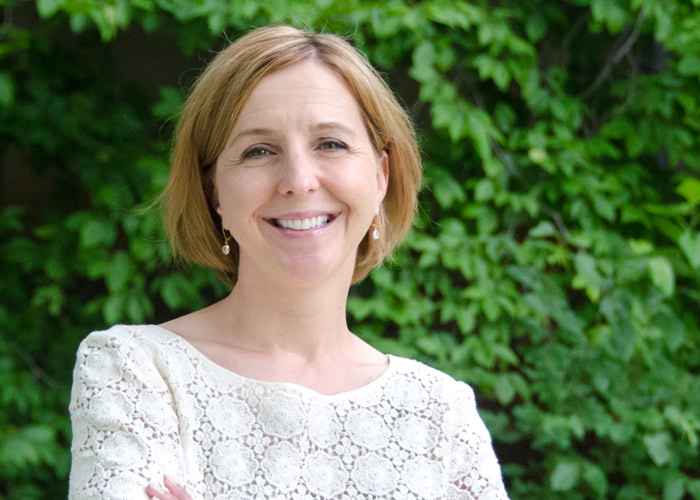 Metzgar article characterizes academic study of public diplomacy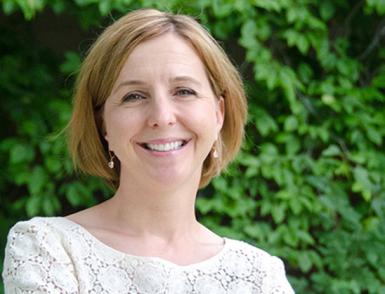 An article by associate professor Emily Metzgar reviews decades of peer-reviewed research on public diplomacy in order to characterize the interdisciplinary field of study.
"The Scholarship of Public Diplomacy: Analysis of a Growing Field," by Efe Sevin of Towson University, Metzgar and Craig Hayden of the Marine Corps University, appears in the International Journal of Communication.
The authors conducted a content analysis of English-language peer-reviewed articles about public diplomacy since 1965.
The article found a substantial increase in public diplomacy research during the 54-year period, most notably since 2003, likely an effect of 9/11. Journals that publish this research are associated with a variety of disciplines, the study found, including international relations, communications and history. And it found that "soft power" was the most commonly discussed concept in the research, followed by the intersection of media, international relations, culture and power.
The article uses this analysis to support the subject's growth as an academic field and to make recommendations for future research.
Contact Information
Research and Creative Interests
public diplomacy
international communication
Political Communication
Biography
Emily Metzgar is an associate professor and the director of undergraduate studies in The Media School at Indiana University. She is also affiliated faculty with the Department of International Studies at the Hamilton Lugar School of Global and International Studies. Her research focuses on public diplomacy, international communication and political communication.
A former American diplomat, Metzgar earned her doctoral degree in media and public affairs from the Manship School of Mass Communication at Louisiana State University. She has a master's degree in international politics from the Elliott School of International Affairs at The George Washington University and a bachelor's degree in political science and French from the University of Michigan.
Her work has appeared in academic publications including Communication Law & Policy, Political Communication, Journalism Studies and elsewhere. Her commentary has appeared in Columbia Journalism Review, USA Today, Los Angeles Times and other outlets. Metzgar is past head of both the International Communication Division of the Association for Education in Journalism and Mass Communication (AEJMC) and the International Communication Section of the International Studies Association (ISA).
Metzgar's first book, The JET Program and the U.S.-Japan Relationship: Goodwill Goldmine, was published by Lexington Books in 2017. Her next project, focused on the policy and politics of U.S. information diplomacy since World War II, is tentatively titled The American Narrative. Completion of that manuscript is expected in 2019.
RECENT WORK
Sevin, E., Metzgar, E.T., Hayden, C. (forthcoming). "The Scholarship of Public Diplomacy: Analysis of a Growing Field." International Journal of Communication.
Hayden, C. & Metzgar, E.T. (forthcoming). "Strategic Communication and Security: Government Approaches to Engaging Foreign Publics," in eds. Taylor, B.C. and Bean, H., The Routledge Handbook of Communication and Security.
Metzgar, E.T. (2018). "Seventy Years of the Smith-Mundt Act and U.S. International Broadcasting: Back to the Future?" CPD Perspectives. University of Southern California Center on Public Diplomacy. Available here.
Al Azdee, Mohammed & Metzgar, E.T. (2018). "The Arab Spring Equation: Beyond Media Effects," Journal of Arab and Muslim Media Research. Available here.
Metzgar, E.T. (2018). "Will U.S.-Japan Friendship Survive Uncertainty in Asia?" The Conversation. Available here.
Metzgar, E.T. (2017). "I'm Not Saying It's Aliens…" News-Decoder. Available here.
Metzgar, E.T. (2017). The JET Program and the U.S.-Japan Relationship: Goodwill Goldmine. Lexington Books. More information here.
Choi, J.Y; Lee, J.K. & Metzgar, E.T. (2017). "Investigating Effects of Social Media News Sharing on the Relationship Between Network Heterogeneity and Political Participation," Computers in Human Behavior. Link to abstract here.
Metzgar, E.T. (2017). "The Japan Exchange and Teaching (JET) Program: 30 Years of Public Diplomacy in Practice," in Mathews-Aydinli, J. (ed.) International Education Exchanges and Intercultural Understanding: Promoting Peace and Global Relations. Palgrave Macmillan. More information here.
Metzgar, E.T. & Su, J. (2017). "Friends from Afar? American Media Coverage of China's Confucius Institutes." Journalism Practice, (11) 8: 1000-1025. Link to absract here.
Metzgar, E.T. (2017). "Willing Interpreters & Receivers: American Alumni of the Japan Exchange and Teaching (JET) Program." Palgrave Communications (3) 17013. Available here.
Metzgar, E.T. (2017). "Media & Trump: Flipping Orwell's Narrative." News Decoder. Available here.
Metzgar, E.T. (2017). "Social Media & Politics: A Complicated Relationship." Interview with WTIU's Indiana Newsdesk. Available here.
Metzgar, E.T. (2017). "Settle Down. New Legislation Didn't Creat Trump TV." The CPD Blog. University of Southern California Center on Public Diplomacy. Available here.
Metzgar, E.T. (2016). "Goodbye Broadcasting Board of Governors." Interview with WNYC's On the Media. Available here.
Metzgar, E.T. (2016). "Hiroshima: The Paradox of Tragedy, Hope." The Herald-Times. Available here.
Metzgar, E.T. (2016). "U.S. 'Flyover Country' Sends Election Signal." News Decoder. Available here.
Metzgar, E.T. (2016). "The Plus Ca Change…" The CPD Blog. University of Southern California Center on Public Diplomacy. Available here.
Metzgar, E.T. (2016). "Institutions of Higher Education as Public Diplomacy Tools: China-Based University Programs for the 21st Century." Journal of Studies in International Education, 20(3): 323-341. Link to abstract here.
Metzgar, E.T. (2016). Review of Sarah Ellen Graham, Culture and Propaganda: The Progressive Origins of American Public Diplomacy, 1936-1953. Burlington, VT: Ashgate Publishing, 2015. For Place Branding and Public Diplomacy. Available here.
Schonemann, N., Metzgar, E.T., & Libby, A. (2015). The Course Reflection Project: Faculty Reflections on Teaching Service-Learning. Charlotte, NC: Information Age Publishing. More information here.
Metzgar, E.T. & Lu, X.Y. (2015). "Tweeting the Pivot? The United States and PD 2.0 in Northeast Asia." Place Branding & Public Diplomacy, 11: 204-215. Available here.
Metzgar, E.T. (2015). "How Community Service Can Help Educate Journalism Students." PBS Mediashift. Available here.
Metzgar, E.T. (2015). "The JET Program and the US-Japan Relationship." The Diplomat. Available here.
Metzgar, E.T. (2015). "No Joke: This is How Public Diplomacy Works." The CPD Blog. University of Southern California Center on Public Diplomacy. Available here.
Metzgar, E.T. (2015). "Fixing America's Voice to Enhance Foreign Policy." The Conversation. Available here.
Metzgar, E.T. (2014). "Is U.S. 'Stuck on Stupid' on Ebola Outbreak?" USA Today. Available here.
Metzgar, E.T. (2014). "Promoting 'Journalism with Purpose.'" The CPD Blog. University of Southern California Center on Public Diplomacy. Available here.
Metzgar, E.T. (2014). "A Cautionary Tale of Soft Power Promotion." The CPD Blog. University of Southern California Center on Public Diplomacy. Available here.
Metzgar, E.T. (2014). "Public Diplomacy as Corrective Lens?" The CPD Blog. University of Southern California Center on Public Diplomacy. Available here.
Metzgar, E.T. (2013). "Talking About Public Diplomacy: Promoting the Conversation." The CPD Blog. University of Southern California Center on Public Diplomacy. Available here.
Metzgar, E.T. (2013). "PD Academic Research: Journalism & Mass Communication Scholars Consider Opportunities." The CPD Blog. University of Southern California Center on Public Diplomacy. Available here.
Metzgar, E.T. (2013). "Fixing the Strategic Dysfunction." The CPD Blog. University of Southern California Center on Public Diplomacy. Available here.
Metzgar, E.T. & Hornaday, B.W. (2013). "Leaving It There: The Hutchins Commission & Modern American Journalism," Journal of Mass Media Ethics, 28(4): 255-270. Link to abstract here.
Metzgar, E.T. (2013). "The Chinese Media Reciprocity Act, Public Diplomacy and the U.S.-China Relationship," Place Branding & Public Diplomacy, 9(2), 76-87. Available here.
Metzgar, E.T. (2013). "Considering the 'Illogical Patchwork': The Broadcasting Board of Governors & U.S. International Broadcasting," CPD
Please follow and like us: