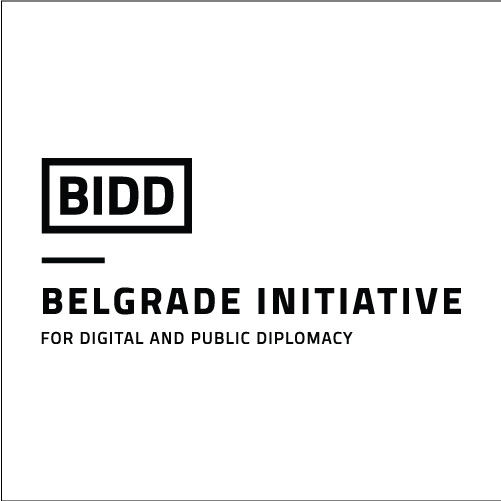 Warning
: Undefined array key "chkIconSize" in
/www/webvol29/96/dr3o8os9p35egxy/bidd.org.rs/public_html/wp-content/plugins/customize-external-links-and-add-icon/customize-external-links.php
on line
301
Skip to content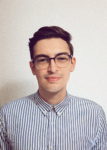 Besart Ljachi
Chevening Scholar
Guest blogger for UK in North Macedonia
Part of Chevening Conversations UK in North Macedonia
3rd December 2019 Skopje, North Macedonia
Greening the Macedonian environmental behaviour: Let's try a proven approach
It is that time of the year again. The air gets foggy and our vision blurry, but ironically, this is the time when we can clearly see (and smell) our most critical issue. According to the World Health Organization, around 2,574 deaths annually can be attributed to the air pollution. In addition, the World Bank has calculated a 250 million EUR price tag that this problem brings to our economy, which represents a cost equal to significant 3.2% of the GDP.
In a true reflection of Chevening values, the Macedonian Chevening Alumni Association achieved to bring its expertise and network into play, aiming to address this grave issue. The "Greening Western Balkans' Environmental Behaviour" conference approached environmental behaviour from many different angles, succeeding to introduce fresh ideas and perspectives to this old regional challenge.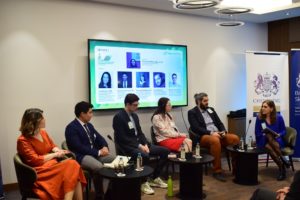 Social marketing for behaviour change
Coincidentally, just a couple of weeks before the conference, I completed my postgraduate dissertation at the University of Edinburgh, after receiving the UK Government's Chevening Scholarship the previous year. This study focused on the concept of social marketing as a driver of pro-environmental behaviour (PEB) among millennials in North Macedonia. Thus, this conference was the ideal platform to share my findings, and even more significantly, to introduce the social marketing concept as an effective tool to address our environmental issues.
Although not a very fresh idea on a global scale, as many institutions and organizations successfully implement social marketing to drive PEB, this concept is definitely a novelty in our country. Therefore, "social marketing" is often confused with "social media marketing", even though they are two different disciplines and the former is defined as the use of marketing principles to affect behaviour change, which will then benefit the wellbeing of individuals and the society in which they belong. Furthermore, a recent Macedonian study confirms this lack of awareness and highlights that 2/3 of the organizations have not even heard of social marketing, and even less organizations implement it in their work. This finding is very concerning; however, it also showcases the vast unutilized potential of social marketing to address social issues in the country. Practically, it means that both Macedonian organizations and institutions can significantly boost the effectiveness of their campaigns and initiatives with social marketing, considering its proven effectiveness to drive behaviour change.
Social marketing case studies from the UK
The United Kingdom is the home of some of the world's leading research centres in the fields of social marketing and behaviour change, including the Institute for Social Marketing, the National Social Marketing Centre and the Behavioural Insights Team. As a consequence, there is an extensive list of highly impactful social marketing initiatives which have been implemented in the country, and some of them have successfully addressed the environmental behaviour of UK citizens.
For instance, the "Smarter Travel Sutton" project, has achieved to increase the average cycle traffic by 75% and the bus patronage by 16% in three years. Similarly, the "Sustrans" charity, has managed to boost public transport and bicycle use by 22%, respectively 30%, while decreasing the car use by 9%, thus leading to a benefit cost ratio of 4.5 to 1.
As evident from the detailed case studies available above, all these projects begin with a thorough understanding of existing behavioural patterns, which represents the first criteria for an effective social marketing initiative.
The Macedonian context
Considering the results presented above, it is evident that Macedonian organizations and institutions can significantly benefit from implementing the social marketing concept in their pro-environmental and pro-social initiatives, as this introduction can bring the following much-needed changes.
Initiatives aiming to drive pro-environmental behaviour change should be developed based on insights generated by behavioural research.
This is not the case now, as there are no publicly available case studies of Macedonian pro-environmental initiatives which have been developed based on behavioural insights.
The initiatives should be comprehensive, rather than simply focused on raising awareness.
The greatest advantage of behavioural research is the fact that it can help understand the determinants of behaviour (both drivers and barriers), which should be addressed with the initiative. For instance, my study on the PEB of millennials in North Macedonia, in line with extant behaviour change literature, shows that awareness of environmental issues is only an indirect factor which does not lead directly to behaviour change. Thus, it is only one of the factors that should be addressed, along with social norms and ecological infrastructure, which were shown as the most significant hindrances for the PEB of millennials in our country.
The initiatives should focus on real impact, rather than on easily achievable KPI's.
Most initiatives focus on raising awareness, as awareness is the easiest metric to measure on social media. However, considering the abovementioned arguments, it is not a vital KPI. Therefore, initiatives aiming to drive pro-environmental behaviour change should instead focus on changed behaviour as their final result, as shown in the UK case studies.
To sum up, the social marketing concept represents a powerful tool to develop comprehensive initiatives which can address a wide list of factors that affect human behaviour. Moreover, it has been continuously proven as an effective driver of PEB, while bringing positive economic implications. Therefore, as a country that faces severe environmental issues, we should seriously consider this concept as a driver of the much-needed pro-environmental behaviour change.