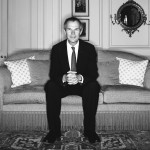 Skip to content
Ambassador to Austria and UK Permanent Representative to the United Nations and other International Organisations in Vienna
Part of UK in Austria
15th October 2019 Vienna, Austria
Healthcare for UK nationals in Austria after Brexit
The UK is preparing to leave the EU on 31st October. If there is a deal, your current rights as a resident of Austria will remain the same, as long as you remain resident in Austria. If there is no deal, your access to healthcare may change. The UK Government is working hard to secure healthcare arrangements if we leave the EU without a deal, but there are actions you should take now.
The first thing you need to do is to review your healthcare cover and make sure you understand how you are currently insured. After Brexit, the large majority of UK nationals living and working here in Austria will continue to be covered as before – for example anyone who works here and pays, or has paid, into an Austrian Krankenkasse. But, if you are insured by the UK via an S1 or A1 form and there is no Brexit deal, and no reciprocal arrangement in place with Austria, your automatic access to healthcare in Austria will stop.
An example of this would be a UK pensioner who retired in Austria having never worked here. This also applies to non-UK nationals who have paid into the UK system.
If this is you and the UK leaves without a deal on 31st October, you are advised to take out voluntary insurance with your regional health insurer – that's the Gebietskrankenkasse – within 6 weeks of Brexit day at the latest. This is to avoid potential gaps in healthcare coverage and avoid being exposed to high costs for treatment.
This would mean making monthly payments to ensure you keep your healthcare coverage. Payments will be based on income, so you should get in touch with your local Gebietskrankenkasse now, before Brexit, to discuss your individual circumstances and to find out what your monthly contribution would be. You will be able to join the regional health insurer at any point within the first six weeks after a no-deal Brexit without being subject to the usual waiting periods.
As you may be aware, the UK government has made an announcement to pay for some healthcare services for six months after Brexit if there is a no-deal Brexit. These contingencies are short term and not a long-term solution, and may not cover all the costs that you face, so you should not delay joining an Austrian statutory health insurer as soon as possible and not later than six weeks after Brexit day if you intend to stay in Austria. You may face significant additional costs and delay in being admitted to the Austrian system if you wait longer than six weeks.
Healthcare for UK students studying in Austria
UK students studying in Austria need to think about healthcare too. If you are a student at an Austrian university relying on a UK issued EHIC for your medical care, you should look into taking out travel insurance, as is the case now. After Brexit day, you may wish to take out local voluntary insurance with your local Gebietskrankenkasse, which is available at a reduced rate for students. This is important because you may still face healthcare costs in Austria, unless there is a reciprocal healthcare arrangement in place.
Travel insurance after Brexit
Visitors to Austria should make sure they have comprehensive travel insurance if they are planning to visit on or after Brexit day. The UK Government always advises people to take out comprehensive travel insurance when going overseas, both to the EU and non-EU destinations.
I appreciate this is a stressful time for many of you, but it is important to take action now so you are fully informed about what the changes mean for you. If you know anyone who is not online but may benefit from this information, please share it with them.
We continue to work with our Austrian colleagues on healthcare, as this is such an important topic. Subscribe to our Living in Austria guide and we will update you whenever more information becomes available.