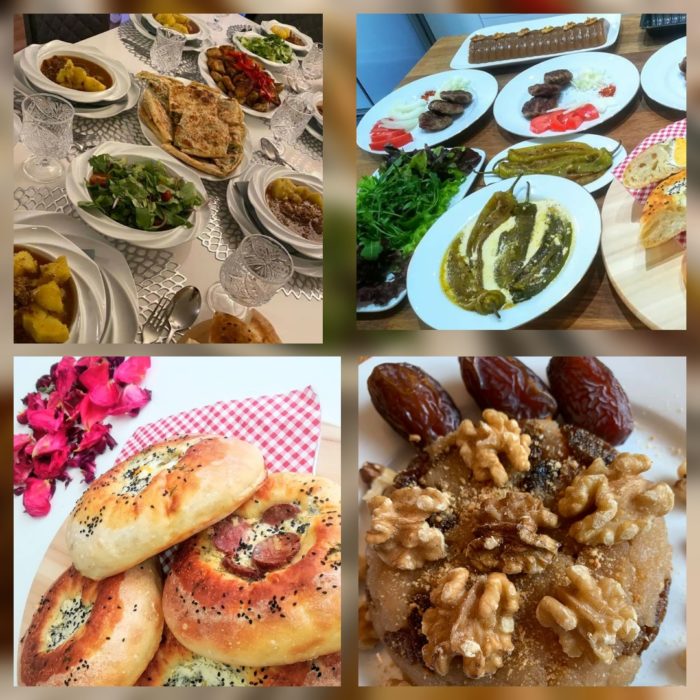 The holy month of Ramadan is about to end and I would like to send my very best wishes to all who are Muslims, who like me observed this special time of the year. Keeping yourself and loved ones well during Ramadan this year will mean adapting usual religious and cultural practices. Traditionally Ramadan is a time for communal prayer, spiritual reflection, meals with extended family and friends to break daily fasts.
However, this Ramadan is very different due to the coronavirus pandemic. Mosques remain closed to help stop the spread of the virus through social distancing, and of course, we must refrain from visiting friends and family. The fact is that the whole of the country is making huge efforts and sacrifices during these challenging times. The sentiments behind those endeavors are not separate to what the month of Ramadan represents.
Ramadan teaches us of patience and humility. It reminds us of our shared morals and obligations to others. It also reminds us of the message of empathy to those in hardship and to engage in charity. Of course, these are the values that are being extended to the situation we find ourselves in right now. This is very difficult. But, with perseverance and dedication to the cause, we will inshallah (God willing) reduce the impact of the virus on society and get through these challenging times for all of us.
Different from all the years, this Ramadan came with a strong message, reminding us more often of our loved ones who are no longer with us. After sitting at home for a long time, I looked more and more at the old photos that my mother kept in an old shoebox. I found a photo of my grandmother, my dear Nana, who was an indispensable pillar of our family. Nana was a gentle woman, wise and had strong messages that still apply as a guide in my life.
Not to mention Nana's cooking, all 10 of us grandchildren and 14 great-grandchildren were spinning in her kitchen, and like hungry kittens, we waited impatiently for iftar to come so we can eagerly dive into the food dishes. With her modest pension, she knew how to entertain us in a royal way. Maybe the dishes were simple but the taste was irreplaceable. Maybe that is why I still remember it.
My relatives say that I have inherited her culinary skills, but to be honest, I am not even close to her cooking. However, I try to cook some things like her. In my family and in many families in the Balkans, the Pacha is an irreplaceable dish on the table during iftar. It is a kind of salty pudding that we cook only for Ramadan.
In order for the pacha to be a tasty dish, we pour it on pie crusts to get a pacha pie that we all love at home.
For this recipe we need:
pie crusts
400 gr boneless chicken meat that we boil and use the liquid to soak the crusts.
We then arrange them in a pan and pour 150 grams of melted butter over them.
For the pacha puding we need:
2 eggs
4 tablespoons sour milk
2 tablespoons flour
clove of garlic
I blend the mixture until I get a pudding-like mixture. Then I transfer it to a pot with a little water to boil. When the mixture thickens, I pour over the crusts and decorate with a piece of chicken, melted butter and red pepper.
Today we will also taste the salad with aubergines, for which we need:
Two roasted aubergines, which I chop into cubes and fry in butter, after I place them in a dish I mix them with sour cream and chopped garlic. For decoration, I use parsley and olive oil.
My family eats this salad with homemade bread only for Ramadan.
I rarely bake bread, but for Ramadan I know how to surprise them with homemade bread which I make in the following way:
700 gr flour
bag of backing powder
2 tablespoons salt
1 tablespoon sugar
I mix all of these with boiled water and wait 1 hour the dough to rest. Then I form the dough in small balls and put them in a pot. I top them with an egg yolk mixed with oil and sesame seeds. I bake them in a preheated oven 10 minutes on 200 degrees and then 30 minutes on 150 degrees.
Well, after all this food in the lockdown I will have to think of a new diet plan after Ramadan. However, I must admit that during this month beside the tasty food the most thing I enjoyed was the time I spent with my family. It is an incredible experience that I will never forget.
For all Muslim friends I pray you have a successful Ramadan with accepted Duas (prayers) and for all non-Muslim friends I pray that God will help you to survive these difficult times.
Ramadan Kareem