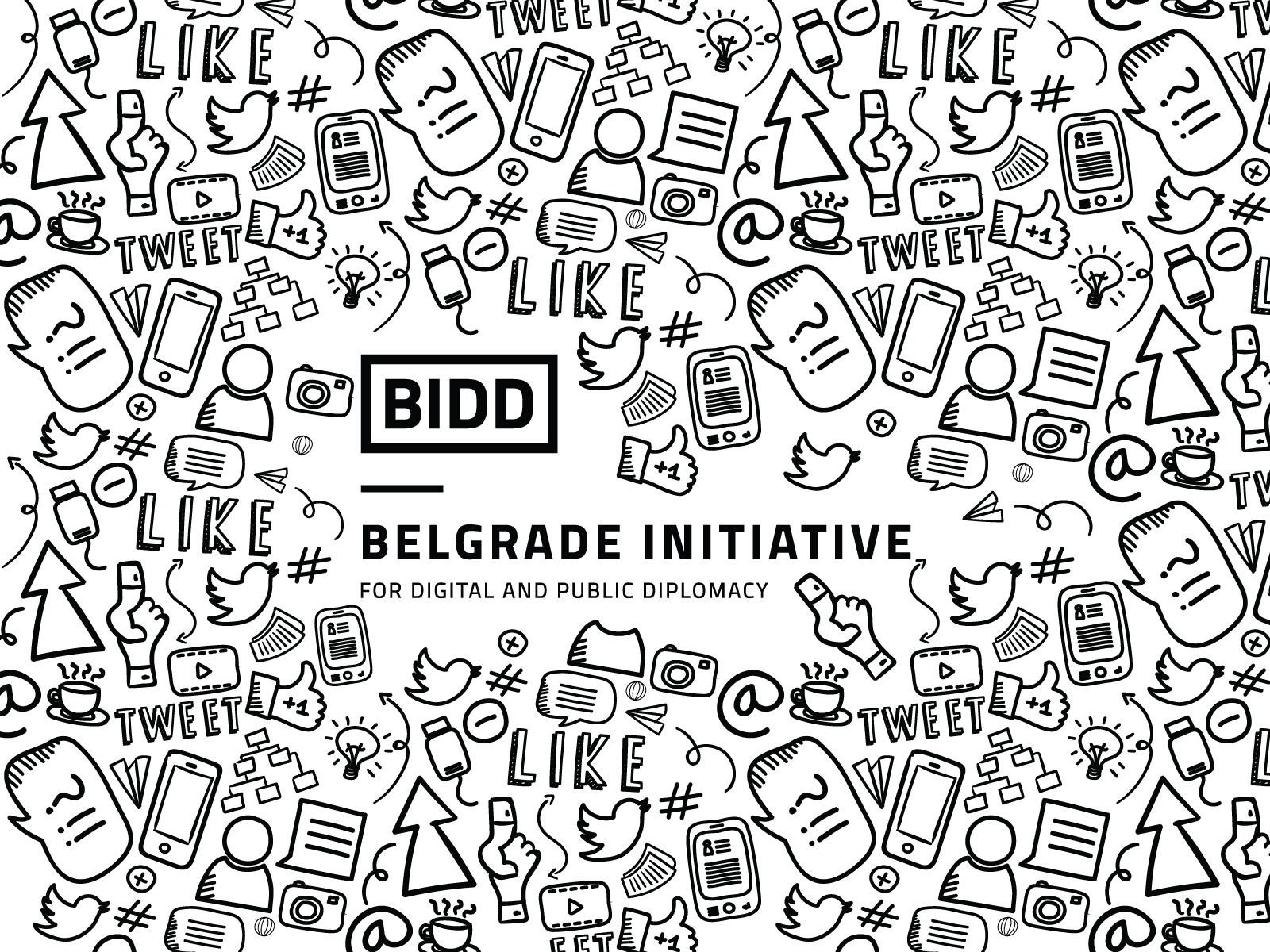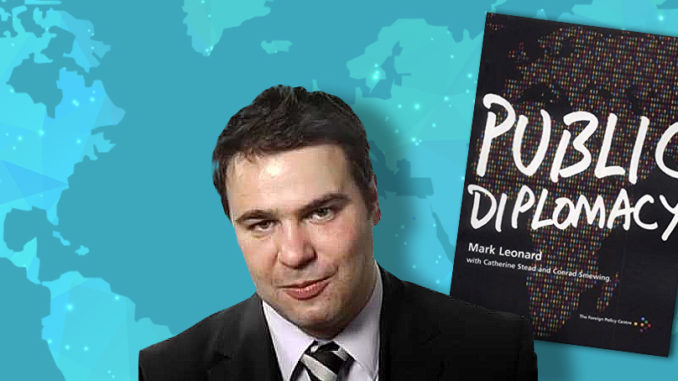 Written by Mark Leonard and Published in 2002 by the Foreign Policy Center (FBC), this study can be considered as one of the first academic study in the concept of public diplomacy; publomacy, and the basis of most writing in publomacy since 9/11.
The importance of this study comes from the American glasses that Leonard used to analyze publomacy , from the concept to history to examples – which- all lead to the basics of the most known dimensions of publomacy :
News management: It aims to manage the image of the media state to the global audience
Strategic communication: It means managing the image of the state through messages promoted outside its borders to foreign peoples
Building relationships: through the programs of communication and cultural exchange, conferences and international meetings that are formed between citizens across the border and are the core of public diplomacy.
Today, Leonard's study can be considered as the (Classical Public Diplomacy); a publomacy that involves promoting, defending and managing state image at the international public opinion level.
Mark Leonard: A British political scientist, and author. He is the director of the European Council on Foreign Relations ECFR which he founded in 2007
see the full study down below
---

الدبلوماسية العامة: للباحث مارك ليونارد 
صدرت هذه الدراسة في العام 2002 عن مركز السياسات الخارجية FBC  ويمكن اعتبارها بحق أول دراسة علمية شاملة في مفهوم الدبلوماسية العامة، بل يمكن اعتبارها أساس الدرسات المتخصصة في الدبلوماسية العامة بعد احداث 11/سبتمبر. وقد تعمق الباحث بشكل واسع .
تأتي أهمية هذه الدراسة كون مارك ليونارد Mark Leonard قام بالتعمق في مفهوم الدبلوماسية العامة عبر عدسات أمريكية، أكان في الأمثلة أو التحليلات أو تاريخ الدبلوماسية العامة أو اهدافها وأدواتها، مع تركيز شديد على أن الدبلوماسية العامة تدور حول صورة الدولة Image و سمعة الدولة reputation. أهم ما في الدراسة كان اختزال مارك مهمة الدبلوماسية العامة في 3 وظائف أساسية وهي كما يلي:
إدارة الأخبار: ويقصد فيها ادارة صورة الدولة الإعلامية امام الجمهور العالمي
الإتصال الإستراتيجي: وتعني ادارة صورة الدولة عبر الرسائل التي تروج لها خارج حدودها تجاه الشعوب الأجنبية
بناء العلاقات: أي عبر برامج التواصل والتبادل الثقافي والمؤتمرات واللقاءات الدولية التي تنشاء بين المواطنين عبر طرفي الحدود وهي من لب الدبلوماسية العام
بشكل عام، اليوم تعتبر دراسة وأفكار مارك ليونارد ( دبلوماسية العامة الكلاسيكية Classical Public Diplomacy ) والتي تهتم بدور الترويج وتحسين وإدارة صورة الدولة في الإعلام الدولي والأقرب عن المدافع والمروج للدولة وسياساتها منها عن ما أضحت عليه الدبلوماسية العامة اليوم كوسيلة تحفظ وتستثمر مكتسبات الشعوب بأشكال إتصالية حديثة وبنوع من الإستقلالية عن الدولة والتي تتباين بين دولة وأخرى وهو ما يعرف بإسم دبلوماسية عامة حديثة New Public Diplomac، وكل ذلك خلال أقل من 10 سنوات من لحضة نشر هذه الدراسة، ما يدل على مقدار تسارع هذا التخصص من حيث التطور الوظيفي مقابل التطور الأكاديمي الذي يحاول اللحاق فيه أكثر منه مجاراته.
في النهاية لا يمكن البدأ في دراسة الدبلوماسية العامة على مستوى نظري ما قبل العام ٢٠٠٢ لسبب بسيط وهو شح الدراسات المتخصصة في هذا المجال، وهنا يأتي مارك ليقود  هذا الكم الهائل من الدراسات والكتب في موضوع الدبلوماسية العامة منذ ٢٠٠٢ حتى اليوم، ما يجعله من كتابه نقطة انطلاق لا يمكن التغاضي عنها …
مارك ليونارد Mark Leonard ، عضو مؤسس ومدير المجلس الأوروبي للعلاقات الخارجية، وهو أول مركز بحثي أوروبي. وكاتب عامود في الشؤون العالمية لموقع رويترز ويشغل منصب رئيس مجلس البرنامج العالمية للمنتدى الاقتصادي العالمي حول الإقتصاد-الجغرافي Geoeconomics.
---