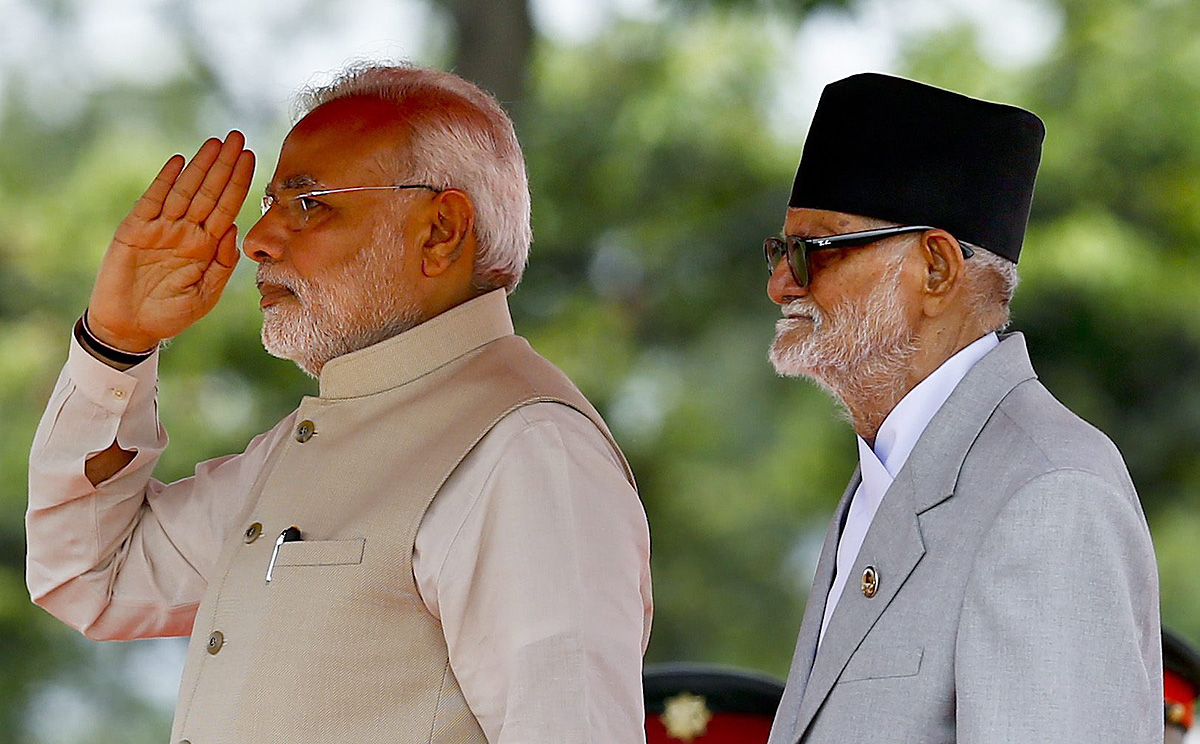 Diplomats are still required to be discreet and master the art of equivocation, but they are also now mandated to be more communicative without giving too much away. This explains multifarious social media initiatives launched by India's external
affairs ministry. The official spokesperson's Twitter account boasts of more than 132,630 followers. The new-look website of the external affairs ministry, revamped a year ago, is also on course to get a million visitors.
The ministry of external affairs (MEA) has been quietly working to embrace this new frontier. It is expanding its digital footprints in a big way, both within the ministry and to project India's 'soft power' to the outside world. Today, Indian diplomats use Facebook, Twitter, YouTube (which has crossed the 1 million views mark) and country-specific social media networks to be in touch with the world. A joint programme with All India Radio highlights India's bilateral relations, every Friday on FM Gold.
Now e-diplomacy tools have become a core part of public diplomacy, which has its goal establishing contacts with a target online audience and then directly addressing this audience with specific messages anywhere in the world. An otherwise innocuous nameplate, spotted on the door of a senior official of the ministry of external affairs, has recently caused much chatter in the Twitter universe. Not only
because the office belongs to the interestingly named deputy secretary of Digital Diplomacy, but also because the official designation on the nameplate is preceded by a hashtag. Deputy Secretary #digital diplomacy, as the nameplate reads, is a post held by an officer of the Indian Foreign Service.
However, e-diplomacy is much more than mere public diplomacy. "It also represents a form of information management, or the management of knowledge and experience accumulated by foreign ministries," says a ministry official. "In consular affairs, e-diplomacy tools simplify processing of visa documents and facilitate direct contacts with citizens abroad. And last but not the least, in the occurrence of emergencies and natural disasters, e-diplomacy tools become particularly useful, providing foreign citizens a means of communication with their state embassies or consulates."
As part of the intra-ministerial digital push, the MEA has recently launched a discussion forum that enables its diplomats to engage in free-wheeling discussions and provide valuable inputs on foreign policy issues. A secure virtual platform with stringent safety features has been provided to enable the confidentiality of these discussions among Indian diplomats.
In view of India's increased engagement with countries across the globe, it was felt in the corridors of power that there was need to use the opportunities afforded by both the social and digital media. Foreign secretary Sujatha Singh is learnt to have taken a keen interest in promoting the digitisation initiative as part of the MEA's push for 'digital diplomacy'.
Therefore, following the reorganisation of the ministry's external publicity and public diplomacy wings, the MEA has enhanced its public diplomacy initiatives especially of the digital variety to expand its outreach in India and abroad.
This is not the first time the ministry is trying to "move with the times". Last year, it had become the first Indian ministry to launch a smartphone app that helped users access information on passport norms, foreign policy initiatives and Indian consulates, among others. The MeaIndia app, available for free download on the Apple and Android app stores, is your virtual saviour that could lift your spirits in time of passport/visa distress or just keep you mentally stimulated with latest information on myriad initiatives and activities of the country's proactive diplomacy.
"It's a work in progress. It's a giant leap of faith in the digital world," says Syed Akbaruddin, joint secretary and the official spokesperson of MEA. "Not only will you be able to check the status of your passport on your mobile, but very soon you could apply for the passport, using the app," he says.
The app has been developed by a team of young techies under the stewardship of the external publicity division of the ministry.
The new smartphone app is part of the ministry's overarching strategy to expand its digital presence to connect to the new generation of tech-savvy youth and a globally wired world which is hungry to know more about the positions and modulations of Indian diplomacy on key global issues. The broader thrust is to forge a common digital identity by integrating the websites of India's 124 missions under one common template by end of this year.
India Perspectives, the flagship publication of the ministry which is printed in 14 foreign languages and circulated among Indian missions abroad too now has a digital version. Infact, now this publication is available on a dedicated channel for the digital magazine store, enabling readers to access it on the go. The idea behind this is to provide such publications outside the libraries and be easily accessible to all onto iPads, laptops, tablets, smartphones, etc.
The MEA's digital endeavour has also seen it undertaking the gargantuan task of building a digital database of the treaties and agreements that India has inked with other countries. The legal and treaties division of the ministry has readied a database providing details beginning 1983 onwards.
Digitisation has not remained confined to the printed word along with the MEA also making available lectures by former Indian envoys on cloud and as Podcasts. This means that a digital diplomacy strategy needs to be as simple and clear as possible so that it can be adapted in real-time. It also means that foreign ministries need to realise that the message in social media cannot always be controlled. Going forward, the driving engine of e-diplomacy will be the young generation of diplomats who grew up using social media platforms everyday.
http://www.financialexpress.com/news/mea-logs-into-ediplomacy/1295764/0
Please follow and like us: