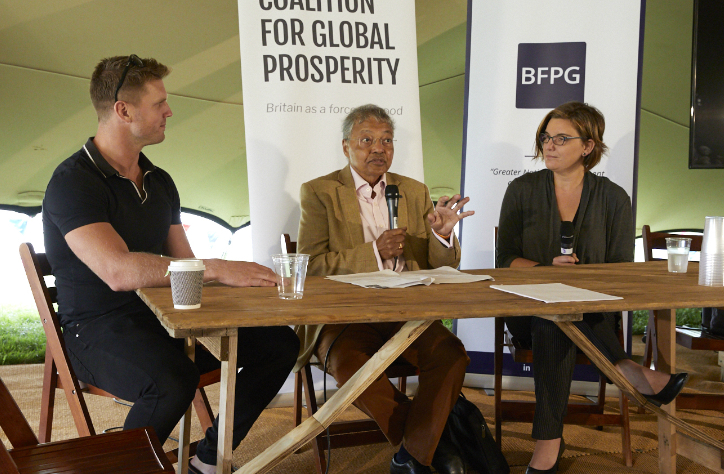 On Saturday, 31st August the British Foreign Policy Group hosted a panel discussion on 'Sport and Soft Power' at Big Tent Ideas Festival, Mudchute Farm, Isle of Dogs.
The panel explored the role that sport and sports players can play in UK diplomacy and how best the UK can harness its soft power reserves to boost its international standing. Bringing together the journalist and author Mihir Bose (Chair), Dr Sarah Zipp of the University of Sterling, and Stuart Meaker, Surrey and England Cricketer, the discussion explored these questions and what impact Brexit will have on Britain's position as a 'Soft Power Superpower'.
You can watch excerpts of the discussions below.
Watch: Sport and Soft Power
The views expressed in this article are those of the author and do not reflect the views of the BFPG. The BFPG is an independent not for profit organisation that encourages constructive, informed and considered opinions without taking an institutional position on any issue.