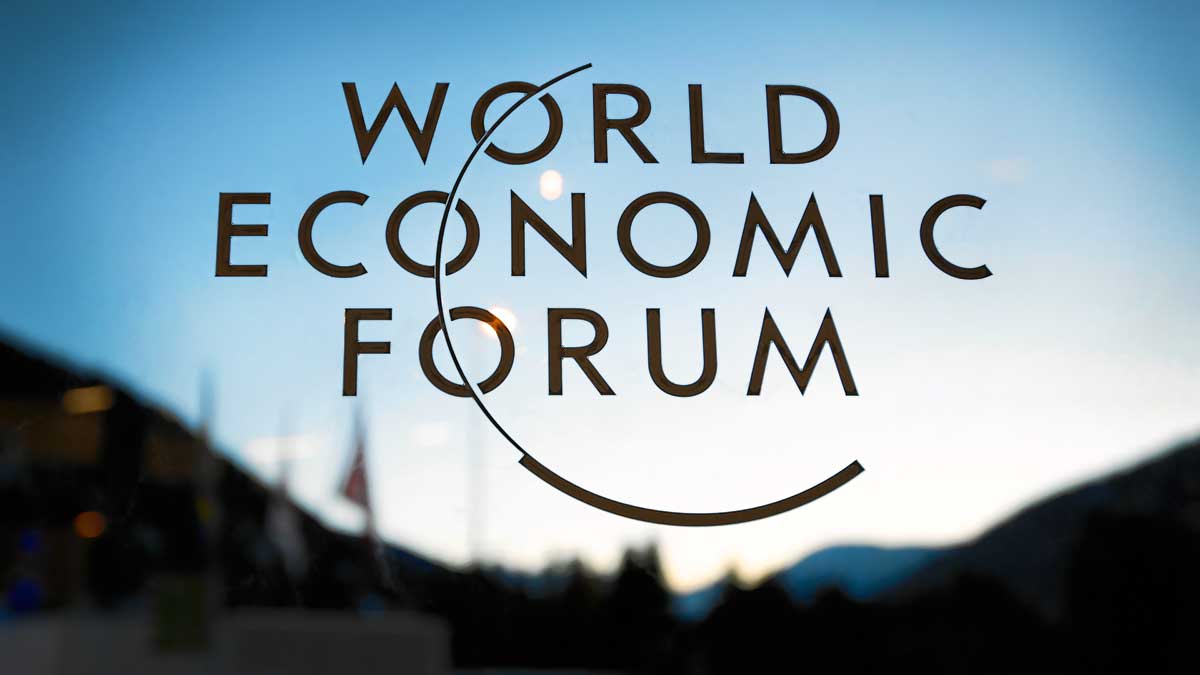 Governments should weight AI and data competitiveness as heavily as other economic and social improvements.
Factors such as investment in research and tech literacy are key to ensuring competitiveness in the long term.
Economic performance, cooperation and productivity are undergoing cataclysmic disruptions. Alongside these changes, data and AI are poised to transform economies and improve societies. To leverage these positive outcomes, governments must move well beyond their current activities and recognize themselves as stewards of their nation's – and the world's – AI competitiveness.
Investments and improvements in artificial intelligence need not be an arms race. AI is a general-purpose technology with the potential to transform all sectors and forms of economic activity. Increasing one country's competitiveness can benefit allies, trading partners and the global order.
What is the World Economic Forum doing about the Fourth Industrial Revolution?
Responsible AI can bolster that competitiveness while reflecting advanced thinking about economic resilience and wellbeing of populations. Nonetheless, falling behind is dangerous. Governments should weight AI and data competitiveness as heavily as other economic and social improvements and embrace a long-term, strategic approach.
To increase AI and data competitiveness, governments should prioritize these 7 factors in their integrated strategies.
1. Prioritize investments in research
Governments should invest in, and provide structure to support, foundational research. They should also redirect existing research funding to emphasize data and AI across a range of a domains. Coordinated government research investments can sharpen the focus on foundational and applied research in domain-specific responsible AI, while still allowing innovation to flourish.
Government funding should be the fertile soil that allows a thousand flowers to bloom, not the concrete foundation that insists on an edifice of the government's design. As leading technologist Kai-Fu Lee has noted, "there is really one fundamental AI innovation – deep learning – and everybody else is tweaking it for the domains." The United States, for example, could direct the heads of the National Institutes of Health, Defense Advanced Research Projects Agency and the 42 federally funded research and development centers (FFRDCs) to fund applications in their specific domains, without prescribing exactly what should be funded.
2. Build AI and data literacy throughout the population
Every G20 and OECD country has some version of a STEM (Science, Technology, Engineering and Math) strategy, typically aimed at increasing the number of high-skilled graduates from the nation's higher-education institutes. While these initiatives are important, AI competitiveness strategies that emphasize broad-based AI and data literacy are equally important in building a population that can fully participate in economic opportunities. This capability must be strengthened with diverse teams including humanities graduates to create AI that works. Gartner have opined that, without such diverse teams, by 2022 up to 85% of algorithms will yield erroneous results.
3. Leverage government's role as a purchaser, partner and provider – while opening up government data sets
Government is not just an enabler; it is a major economic actor in its own right. It should leverage every element of its power to accelerate its country's AI competitiveness. This can include government as a purchaser of responsible AI. For example, securing data centers frequently requires the government to purchase significant space, thereby accelerating its own transition to the cloud. In securing those contracts, governments should also open up space to non-profit and social good organizations or micro-small-and-medium enterprises (mSMEs).
Government can also work with technology companies in public private partnerships to provide services. It can make itself a platform, offering its data sets for others to build upon. As internet entrepreneur Tim O'Reilly has argued, government's embrace of open standards and willingness to allow open APIs on its data fosters innovation and competition in both public and private sectors.
4. Support the application of AI across the broadest possible landscape, especially for small and medium enterprises
For responsible AI to deeply penetrate an economy and society, it must be embraced by those currently least equipped to leverage it – notably small and medium enterprises. Finland, a global leader in this space, has equipped 1% of its population (around 55,000 citizens) with the skills to apply AI and data science to increase productivity through its "AI challenge". The country has turned its small size to its advantage, focusing on rapid upskilling and immediate application of existing technologies. As Finnish economy minister Mika Lintilä put it, "we'll never have so much money that we will be the leader of artificial intelligence. But how we use it — that's something different".
Investments in artificial intelligence don't need to spark an international arms race.
5. Practice digital diplomacy by stimulating and rewarding collaboration across borders where interests align
Amid wars over TikTok and Zoom supremacy, it is easy to conclude that data and AI applications exist in (fire)walled gardens that stop at national borders. This is misguided. Just as economic competitiveness emphasizes fair and open competition for goods and services and cooperation in areas of mutual advantage, governments should pursue digital and data diplomacy. In the Nordic countries, governments are exploring autonomous shipping on the Baltic sea between Finnish or Swedish ports, and formal negotiations to merge digital infrastructure.
Governments should also extend their commitments to multi-stakeholder collaboration into this domain. That includes actively participating in and shaping local and global debates about the uses, limits and ethics of technology.
6. Aggressively prioritize and measure AI competitiveness as one element of national strategy
To accomplish any of these objectives, governments need a robust baseline of the current state of data and AI under their control, measurable KPIs, and means to communicate them via an integrated strategy. Such measurement efforts can become the basis of regional and global indices, along the lines of the WEF's Global Competitiveness Index, a ranking that measures a range of factors to assess progress and determine productivity.
7. Keep technology impact at the forefront of decisions
AI can benefit economies, the environment and humanity. But we have also seen how poorly considered or executed AI can exacerbate problems and create new ones. Governments must insist on responsible AI attached to all its objectives. 'Techlash,' or the backlash against some of the world's biggest and most powerful technology companies, has emerged in a range of sectors thanks to an erosion of the idea that businesses will keep consumers' best interests in mind.
AI will need to grapple with this growing attitude towards tech to rebuild trust with consumers. After all, there cannot be true competitiveness without responsible AI. High profile mistakes will likely reduce take up and acceptance, hampering future innovation.
Governments need to encourage the design, development and use of AI to ensure their countries remain competitive in the future or attempt to increase their citizens' wellbeing and GDP. Such groups should make use of the resources increasingly available – such as the World Economic Forum's Procurement in a Box – when they are buying or building AI. This extensively-tested toolkit was developed with the UK government and a large multi-stakeholder group. Such resources can help governments sidestep future problems.
Economic competitiveness is about helping individuals to live free, prosperous lives with fair access to the opportunities presented by a globalized world. Data proliferation and responsibly used AI magnify these opportunities. Governments must recognize data and responsible AI as foundations of competitiveness and develop an integrated national strategy for their investment and deployment.
https://www.weforum.org/agenda/2020/09/to-maximize-the-ai-age-governments-must-keep-these-7-factors-in-mind/