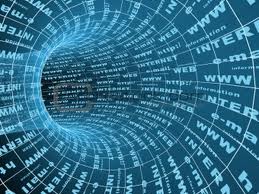 Pope Francis today described the internet as a "gift from God," hailing its ability to foster dialogue among disparate groups, though he acknowledged that the speed of social media can make it difficult for users to engage in self-reflection. Francis made the comments in a statement released Thursday, for the Catholic Church's World Communications Day.
In the statement, the Argentine-born pope said that "unprecedented advances" in technology and digital media have made it easier to engage with people of different religions, thereby "creating a sense of the unity of the human family." Using the web to communicate with various groups, he added, could help resolve religious, economic, or political differences.
"communication is ultimately a human rather than technological achievement."
"The internet, in particular, offers immense possibilities for encounter and solidarity," Francis said. "This is something truly good, a gift from God."
He acknowledged, however, that the internet is far from a panacea. The speed and ubiquity of social media threaten to isolate users from their friends and family, he wrote, and those without access to these networks are in danger of being left behind. He also noted that it's just as easy for web users to wall themselves within echo chambers, despite the great variety in opinions and viewpoints that connectivity offers, though he believes that the benefits far outweigh the drawbacks.
"While these drawbacks are real, they do not justify rejecting social media," he added. "Rather, they remind us that communication is ultimately a human rather than technological achievement."
"The digital world can be an environment rich in humanity."
Francis, 77, has proven to be a divisive figure among some conservative Catholics, who have taken issue with his statements on atheism and homosexuality. In the address published today, he called for Catholics to engage in more inter-religious dialogue, saying that doing so "does not mean renouncing our own ideas and traditions, but the claim that they alone are valid or absolute."
The pope added that the internet and social media should be used to foster real connections and relationships, calling for greater calm and tenderness.
"The digital world can be an environment rich in humanity," Francis wrote. "A network not of wires but of people."
Please follow and like us: