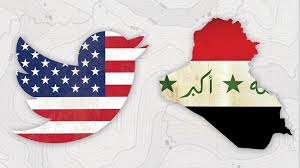 In an editorial for The Dallas Morning News, reprinted from Politico, Jacob Silverman examines one of the State Department's most recent social media campaigns – #ThinkAgainTurnAway. Controlled by the State Department's Center for Strategic Counterterrorism Communications, this public diplomacy initiative challenges advocates of extremist groups over social media in a "verbal joust with jihadists." As part of a broader campaign to re-evaluate how our government interacts with terrorist organizations, such public diplomacy efforts through social media platforms are becoming increasingly necessary to "contest the space [that] had previously been conceded to the enemy," according to State Department senior official and overseer of the program Alberto Fernandez. Lately, the Think Again campaign has been primarily addressing the Islamic State, which has been particularly active in the online world.
Last year, ASP Fellow Matthew Wallin published a perspective paper entitled The Challenges of the Internet and Social Media in Public Diplomacy, in which he outlines the struggles that a government will often encounter when using the online platform for public diplomacy efforts. Of the challenges defined in the paper, the most applicable to the Think Again campaign are specified below:
Information vs. Influence:
The importance of these social media campaigns is not the dissemination of the information itself, but what the target audience does with that information. It is unclear whether or not the State Department's efforts to challenge the Al Qaeda and IS narratives online are actually achieving their intended goal, making it difficult to know what should be changed to increase effectiveness, if necessary. According to western Islamic State supporter Abu Khalid, "They will never change anybody – rather they are only enraging people who support groups [such as the Islamic State]."
Audience:
Although the @ThinkAgain_DoS twitter handle has already amassed over 3600 followers, we do not know whether these followers represent the intended audience. In addition, even if the target audience is being reached, the number of followers does not "necessarily equate a strong connection."
Real-Time Communication:
Given the limited reaction time of the incredibly fast-paced online world, "the posts tend to be blunt, adversarial and plagued by poor Photoshop work," according to Silverman, particularly in comparison with the often humorous and witty posts of the individual Islamic State supporters. Not only does this encourage retaliation specifically directed at the State Department, but it also makes even those who agree with the core message reluctant to share the posts.
Posted By Thomas Campbell on Aug 19, 2014
http://www.americansecurityproject.org/us-countermeasure-to-is-social-media-presence/#.U_OoZAZmfSg.twitter
Diplomacy
Wikipedia: Diplomacy is the art and practice of conducting negotiations between representatives of states. It usually refers to international diplomacy, the conduct of international relations through the intercession of professional diplomats with regard to issues of peace-making, trade, war, economics, culture, environment, and human rights. International treaties are usually negotiated by diplomats prior to endorsement by national politicians. In an informal or social sense, diplomacy is the employment of tact to gain strategic advantage or to find mutually acceptable solutions to a common challenge, one set of tools being the phrasing of statements in a non-confrontational, or polite manner. →