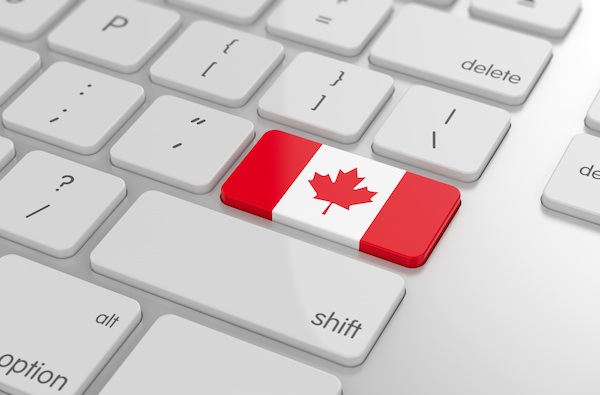 A year and a half ago, we called for Canada's department of foreign affairs, now called Global Affairs Canada, to develop a strategy for Canadian digital diplomacy at home and abroad. Since then numerous social media accounts — both official and personal — have been created, but no clearly articulated strategy has become known to the outside world. Instead, these accounts seem to be dominated by pop culture announcements about Justin Bieber, stereotypical photos of Canadian landscapes, opening hours of consular sections, and advertisements for Canadian educational fairs. At best, that is haphazard public relations, but it is not a new kind of foreign policy.
The new Liberal government has announced its ambition to distinguish itself with greater openness to the public and to stakeholders, and in an empowerment of the experts and resources within the government. The mandate letters for cabinet members have strongly indicated such a push for openness. For Global Affairs, this means empowering diplomats in their conduct of diplomacy and unleashing their fuller capacity to conduct diplomacy via online channels. Already, the new government seems to be encouraging diplomats to return to a policy of engagement of stakeholders.
To the extent that the new government wants to be more active in multilateral fora and promote a foreign policy befitting Canada's middle power role, digital diplomacy still offers much new territory to be claimed and opportunities to leapfrog other countries' initiatives as a late adopter. But, if those are indeed among the aims of the new government, a strategic approach to social media and to digital diplomacy is needed.
Variants of terms associated with this kind of online strategy, including Digital Diplomacy, Diplomacy 2.0 or Twiplomacy, aim to leverage social media-based engagement with stakeholders abroad and at home to further foreign policy priorities. Rather than announcing foreign policy from a single source to many passive listeners, foreign policy is treated as a collective product that benefits from interactions of policymakers with stakeholders and interested parties. That interaction has become possible through the spread of social media and individuals' and organizations' use thereof.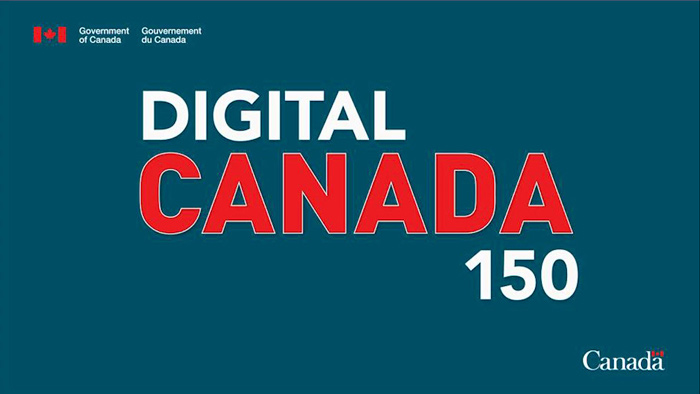 To Foreign Minister Stéphane Dion and his colleagues, I would say, do not cast in stone a detailed strategy, because engagement will thrive on experiments, individual champions and their enthusiasm, and a bit of anarchy.
Rather, a blueprint for digital diplomacy should be strategic in nature and pay particular attention to successes and failures to enable iterative learning — five themes for such learning are listed below.
Such a strategy should be crafted by a dedicated unit of foreign service officers able to understand the big picture at the global, regional and local levels, not by social media gurus or communications specialists.
1. Don't confuse public relations with digital diplomacy.
First, it is key to distinguish activities that see social media primarily as a broadcast medium. These are worth pursuing, but they do not take much of a substantive strategy, nor do they offer opportunities for leapfrogging or a more effective or engaged foreign policy needed for a middle power like Canada. Using social media as a broadcast platform is particularly useful in times of crises, but will do very little to advance Canadian diplomatic interests otherwise. Emailing or re-tweeting press releases instead of faxing them offers some efficiency gains and cost-savings, but it hardly makes for Foreign Policy 2.0, much less 3.0. Neither do pictures of polar bears or Canada's new first family. Nevertheless, the professionals engaged in this area should certainly be encouraged to utilize the potential for dissemination that is inherent in social media beyond the mere broadcast platform, for example in the creative use of hashtags and other organizing tools.
2. Put engagement at the core.
Digital diplomacy emerged at the dawn of the 21st century with the rise of the Internet and mobile telecommunications. Governments have been relatively slow to realize the disruptive nature of social media. However, some have been faster than others to adapt, like the British Foreign and Commonwealth Office or the U.S. State Department. Yet other governments have leaped into digital spaces like India's Public Diplomacy, or the Dutch initiative around DiploHacks.
Engagement online is where the greatest potential for outcomes and excitement lies, of course. However, engagement is also much harder to do well than simply using social media as a broadcast medium. Successful engagement relies on a decentralization of decision-making and an open exchange of sometimes conflicting views, something we have not seen in foreign policy debates of the past decade. Engaged diplomats will have to respond to Facebook comments and will be expected to offer their thoughts on others' blog posts.
A strategy should include specific plans for types of platforms, i.e. what kind of engagement should a microblog (like Twitter) pursue in contrast to a full blog, for example. In this strategy the layering of depth of engagement should be planned as appropriate to the medium. A Tweet does not make a foreign policy, but can point to blogged discussions of the content of such a policy, which in turn can point to a full elaboration in a White Paper.
While a seemingly natural approach is to organize social media activities by country, a more strategic approach might be thematic. Once the Liberal government has identified substantive focus areas, those areas could be highlighted in a Digital Diplomacy strategy, an opportunity the previous government clearly missed with such offices as the Office for Religious Freedom or the invisible Extractive Sector Corporate Social Responsibility Counsellor, or with Canada's chairing of the Arctic Council. I hope for a more strategic engagement with Asia from this government, so a strategy could focus on a 'Canada and Asia' blog, rather than Asian embassies' Twitter accounts. Engagement with Asia points to the need to promote the use of foreign languages among Canadian diplomats, because foreign stakeholders are unlikely to listen if information only flows to them in English.
3. Support the experts, while promoting freedom of speech overall.
Message control has to be loosened. Engagement has to be on-the-spot to be effective, which requires empowering diplomats on the ground. The best defense against major gaffes and minor slip-ups is to first, put subject specialists in charge, and second, rely on volume of content. Yes, if there was a misfired communication it might cause a ruckus or even a scandal, but if it was one of 1,000 communications, the scandal and its impact on stakeholders will be much more limited than if there were only 25 communications to begin with.
Activities that Global Affairs undertakes routinely and publicly should be leveraged for digital diplomacy. An example would be live-tweeting (or similar formats) of events (see participation of Trade Commissioners' Service in Startup Canada event as an example) or public presentations by Canadian officials and other visitors to countries around the world.
Not all foreign service officers will be enthusiastic social media communicators. And that is perfectly fine. If there are innovators and champions willing to promote Canada on a digital plane, they should be encouraged and supported by their leaders. This is especially the case if there are units that collectively dedicate themselves to aspects of digital diplomacy. A handful of strategically selected and appropriately resourced initiatives will lead the way and demonstrate potential impact.
4. Recognize the implications for personnel and organizational structures.
Some job descriptions in Canada and abroad will have to change to explicitly include digital diplomacy tasks. This would be particularly the case in thematic areas that have been identified for strategic engagement with specific stakeholders or areas that are an especially important element in an overall foreign policy. That shift is not free and because it involves personnel it is a permanent change to budgets, not a one-off hardware purchase, even though that may also be necessary to allow diplomats to be active.
Specialists should be focused on developing metrics of engagement that can be used for all of Global Affairs to learn in its digital diplomacy efforts. Especially in an area like diplomacy, there are many instances where the quality of engagement might be much more relevant that the number of followers, likes, or other simple quantitative measures. Yet, this quality is much harder to measure, track and evaluate. Such evaluation is necessary to continue to shape a digital diplomacy agenda. Too often in the past has engagement been measured by the number of followers.
Another potential side benefit to embracing digital diplomacy could be the continuing integration of development assistance into the Department. Development assistance is in desperate need of more openness and engagement with stakeholders that goes beyond formal letters of invitation from developing country governments. Collaborations between diplomats, trade commissioners and development specialists around themes and countries could be an opportunity for a greater exchange among these Global Affairs constituencies.
5. Anticipate the challenges ahead.
Obviously, there are numerous challenges to the implementation of a digital diplomacy strategy. Many areas of foreign policy are and should not be subject to public scrutiny or interactions with stakeholders. There will be significant resistance to digital diplomacy within Global Affairs. This resistance is not entirely due to generational differences. Some diplomats will argue that digital diplomacy is distracting and is focused on communicating policy rather than making and implementing policy. In some areas such criticism is fully justified and should be acknowledged as such. However, that should not be a reason not to embrace digital diplomacy in other areas or not to support those diplomats who are already engaged in digital diplomacy efforts.
Expectations of stakeholders will need to be managed. While engagement is an essential aspect of digital diplomacy, that does not mean that decisions made by the government become subject to a popular veto, vote or determining decision by stakeholders. Some stakeholders will have positions that are contrary to policy aims pursued and they will be frustrated by being invited to engage, yet ignored in subsequent decisions. Trolls and their seeming fetishization of outrage will have to be managed in a transparent fashion.
The new Liberal government has an opportunity to leverage any foreign policy initiatives it pursues by embracing a digital diplomacy that learns from the efforts of other countries and finds areas where a leapfrogging may be possible. Innovators in digital diplomacy are all like-minded countries, and looming conflicts stemming from climate change but also from ongoing conflicts about the implementation of self-determination and democracy abroad can be managed better with more engaged stakeholders, something that digital diplomacy embraces explicitly.
Collaboration with Canadian academics and students could most definitely bring a new set of skills and experiences that could benefit Global Affairs and lead to the advancement of Canadian digital diplomacy efforts in the cyber-realm. However, in order to do so, engaging millennials in a new form of Canadian internationalism by a more open and active Global Affairs will be key.
Sociologist, UBC's Institute of Asian Research.
https://www.opencanada.org/features/five-rules-guide-future-canadian-digital-diplomacy/