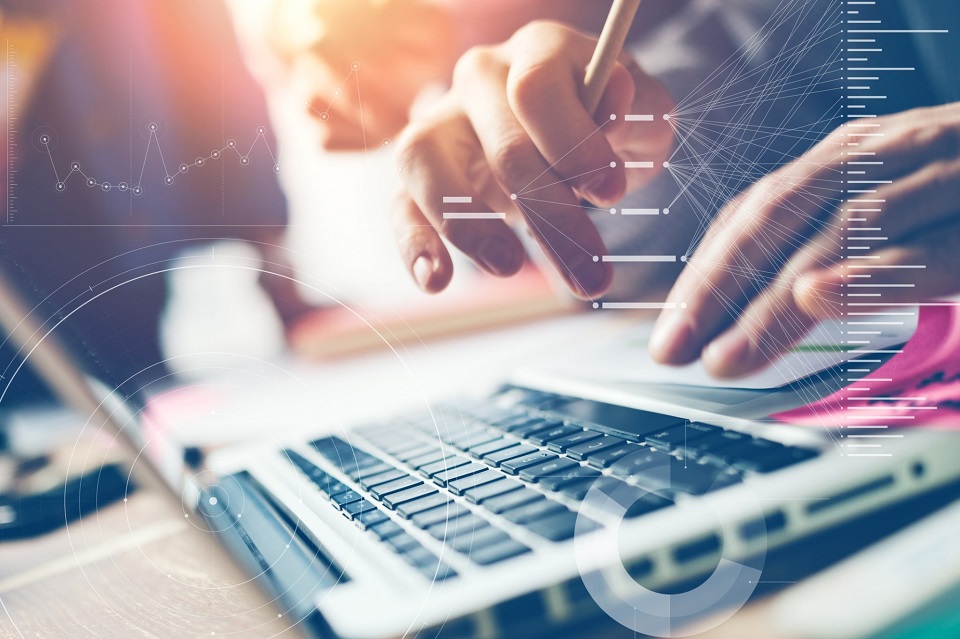 Ministry of Foreign Affairs should set up the dedicated office of e-diplomacy to solve the foreign policy problems by using the internet.
The outbreak of COVID-19 has badly hit diplomacy. Several international diplomatic conclaves, conferences, and high-level diplomatic trips are on pause. Diplomats are being asked to stay at home. Meeting rooms in the Foreign Ministries and Embassies see no human presence. Most of the international organizations such as United Nations, European Union, International Monetary Fund, World Bank, and Asian Development Bank and South Asian Association for Regional Cooperation (SAARC) have moved online, using the digital platforms to conduct the meetings.
Countries like Singapore and Australia hosted their 5th Singapore-AUS Dialogue on March 23, the G7 leaders also held a video conference meeting. In a nutshell, once a hub for personal interactions, the world of diplomacy is shifting its gears into virtual space. World leaders are opting digital platforms as this connects them with any continent within seconds.
Indian Prime Minister Modi is known to be a tech-savvy leader. The latest instance of the application of e-diplomacy by Indian PM Modi is the SAARC leaders' video conference. On March 15, Modi held a video conference with SAARC leaders to prepare a common strategy to fight the coronavirus. Prime Minister K.P. Sharma Oli, despite his ill health, participated in the meeting and expressed his views. During the conference, PM Oli has presented himself as a proactive leader and prioritized foreign policy as his foremost agenda.
India looks keen to revive SAARC as a vibrant regional organization. With the establishment of the SAARC COVID-19 Emergency Fund, SAARC has moved to find potential solutions to fight the COVID-19. Even before the COVID-19 had become a scare, PM Oli and PM Modi held an online conference to inaugurate the Mothihari-Amlekhgunj cross border petroleum pipeline on September 10, 2019. Similarly, on January 21, 2020, both the Prime Ministers inaugurated the second ICP in Biratnagar through video conference. India has taken a big leap in the digital sector by initiating the Digital India program.
Due to the COVID -19 pandemic, most of the countries are in lockdown. This has resulted in a global economic recession. The International Monetary Fund has published its World Economic Outlook for 2020 and 2021 and it says that "the global economy is projected to contract sharply by – 3 percent in 2020, much worse than 2008- 2009 financial crisis". IMF has projected Nepal's growth rate of 2.5 percent in 2019/2020. This is a downward revision from the six percent growth that the IMF had forecasted last year. In this situation, Nepal is going to have a worse economic scenario as major revenue resources like tourism and remittance are in bad shape. Hence, in such a crisis, international cooperation, global resources, and technical experiences are important for a poor country like Nepal.
Besides, 90 percent of our trade is dependent on India. But the open border between the two countries has become a major threat for Nepal in containing the spread of COVID-19 cases. Thus cooperation between the two counties looks challenging at present.
However, the leader of the two countries has been in touch to share views about the COVID-19 crisis. On April 10, Prime Minister of Nepal had a telephonic conversation with the Indian Prime Minister. Similarly, on March 20, Foreign Minister Pradeep Gyawali, during a telephone conversation with his Indian Counterpart Jaishankar, underscored the necessity for maintaining a smooth supply of goods and medical items. India recently donated a significant amount of medical items to Nepal.
To combat the pandemic, the Ministry of Foreign Affairs needs to create a bilateral COVID-19 Emergency Task Force composed of members from the Ministry of Health, Home Affairs, Finance, and Foreign Ministry itself along with the regular online meetings at least twice a day. This is important because developed countries have already embraced the e-diplomacy but the South Asian region is lagging behind.
The US had a dedicated office of e-diplomacy in 2002. The precedent was followed by the United Kingdom by establishing the Office of Digital Diplomacy to carry out the range of e- diplomacy strategies to solve foreign policy problems. With its success in the past and its proven help in fighting the COVID-19, e-diplomacy has become an integral part of the world of international relations. Hence, the Ministry of Foreign Affairs of our country should also set up the dedicated office of e-diplomacy to solve the foreign policy problems by using the internet. FM Gyawali has a twitter account with the 262.7k followers and MoFA has 138.2k followers. But our Foreign Secretary does not seem active in twitter unlike his Indian counterpart who has used it in conducting successful business.
Some attempts have been made to practice e-diplomacy in Nepal but this is not enough. FM Gyawali is trying to make use of social media platforms like Twitter to interact with citizens and foreign governments and making digital platforms as a tool of achieving his foreign policy goals. Recently, he posted a thank you letter to the Ministry of Foreign Affairs of Azerbaijan for their best wishes for Nepal's New Year on Twitter. While it is a good start, he needs to activate his presence more as Nepal has migrant workers in countries like Qatar, Saudi Arabia, UAE, and others, to provide them speedy help. Foreign Ministry's Twitter and Facebook accounts should become the best helplines to rescue Nepalis across the world during the COVID-19.
In that case, Digital Diplomacy Task Force within the Ministry will act as a vibrant organ to connect Nepali missions abroad with Nepalis living abroad. The time has come for Nepal to go digital in diplomacy.
The author is Chief Executive of Asian Institute of Diplomacy and International Affairs (AIDIA), a Kathmandu based foreign policy think tank
news@myrepublica.com
https://myrepublica.nagariknetwork.com/news/go-digital-on-diplomacy/