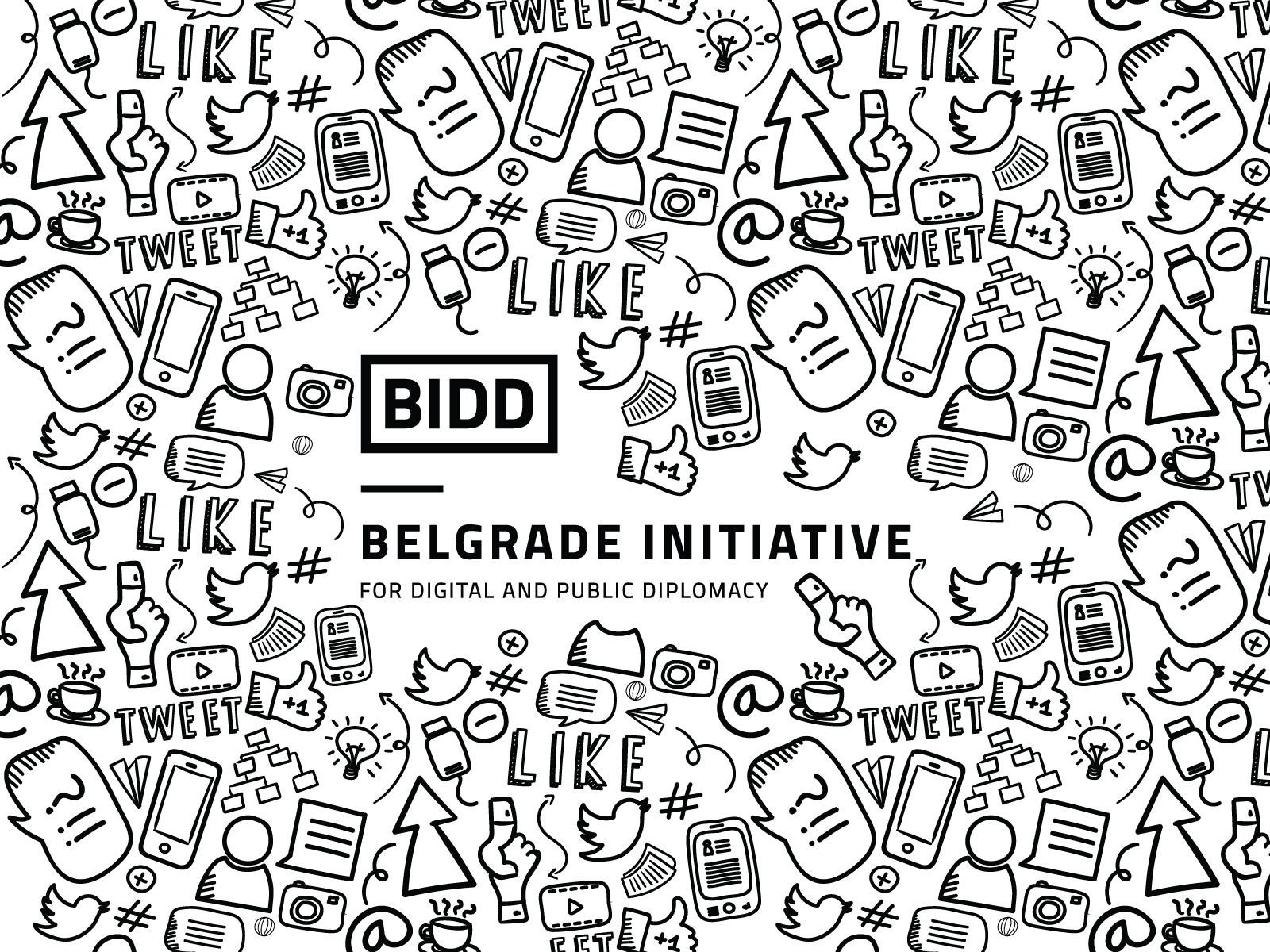 Background on Digital Diplomacy Training
Training is essential to foreign ministries' adoption of digital diplomacy. This has been emphasized in how-to guides for practitioners, such as Andreas Sandre's Twitter for Diplomats and Antonio Deruda's Digital Diplomacy Handbook.
On the academic side, several researchers have addressed digital diplomacy training in their studies. In 2016, Ilan Manor developed a model that ministries of foreign affairs (MFAs) can follow "to effectively train embassy level digital diplomacy managers." In 2017, Arik Segal put together a framework focusing on competencies needed for digital diplomacy. A recent paper by Hamad Al-Muftah et al., Factors influencing e-diplomacy implementation, identifies awareness/training among factors impacting digital diplomacy:
" This element comprises awareness and training campaigns that promote e-diplomacy services to increase implementation and use. The level of awareness of personnel depends on their knowledge and ability to use digital platforms. These may require training which will improve their ability to use digital diplomacy in carrying out their roles."
So, how exactly do diplomats train in digital diplomacy? Probably, the primary option is through their own countries' diplomatic training, in diplomatic academies or other institutions. Next, there are international training events designed for representatives of multiple countries, such as UNITAR workshops, training program in Bled, Slovenia, organized by Centre for European Perspective and U.S. Department of State.
DiploFoundation, a non-profit foundation established by Malta and Switzerland, is a reputable platform for diplomacy training focused specifically on building capacity of smaller and developing states. It offers several courses relevant to digital diplomacy in particular the E-Diplomacy course.
Another option that is more inclusive and accessible would be massive open online courses. To my knowledge, there is no course that covers exclusively digital diplomacy. Still, below is a list of MOOCs that are relevant for those who study or practice digital diplomacy.
List of Massive Open Online Courses Relevant to Digital Diplomacy
Listed are one specialization (consisting of five courses) and six individual courses that deal with issues related to digital diplomacy. Most courses are in English and two are in Russian. Platforms explored include Coursera, eDX, FutureLearn, and Russia's Open Education.
By the National University of Singapore
"This Specialization provides an overview of the public relations field, emphasizing the strategic role of PR management in achieving long-term business goals. You'll study the case examples and theoretical concepts that inform PR best practices, and you'll gain practical experience conducting qualitative and quantitative research, planning campaigns, and optimizing social media content. In the final Capstone Project, you'll create a strategic communication plan in response to a real-world PR problem."
By the University of Sydney
Social media connects us across space and time, allowing us to find like-minded communities and participate creatively in public life as never before. We may often use social media without thinking much about the possible consequences. But there is a shadow side associated with social media use, which takes the form of hate speech, increased surveillance, lack of anonymity and questionable use of our data. What do we need to know to use social media spaces effectively, in a way that is safe and productive for all?
This course will guide you into a deeper exploration of online identity, social media communities and their users. You will examine the ways that social media is being used by public institutions such as government to build participation and conversation with audiences. You will encounter the most common ethical debates in social media.
You will also have the opportunity to build your practical skills by developing your professional social media profile, defining your audience, building your social media influence and understanding how to interpret data analytics to "listen" and communicate well.
By University College London (the course is also translated into Russian by the Higher School of Economics— Why we post: антропология социальных медиа)
The course offers a new definition of social media which concentrates on the content posted, not just the capabilities of platforms. It examines the increasing importance of images in communication and the reasons why people post memes, selfies and photographs.
Over five weeks you will explore the impact of social media on a wide range of topics including politics, education, gender, commerce, privacy and equality. You will come to understand how the consequences of social media vary from region to region.
By Microsoft
Organizations are growing their data by the second; making the management and security of data governance a pivotal activity.
This course is an introduction to governance best practices by way of planning and developing a policy for your organization. This guidance will help influence key decisions within your organization and determine the activities that should be conducted.
This course is for all levels of learners who want to improve their data governance within their organizations.
By Delft University of Technology
Governments all over the world aim to become more open and transparent in order to establish closer ties with their constituents. However, opening government involves complex challenges and poses two major areas of concerns. First, many different stakeholders are involved and there are various dependencies between them, and second, the technologies that support open government are fragmented. In addition, it is unclear how different contexts should alter the best practices for open government.
This course explores the foundations and objectives of Open Government and examines current developments, including the opening and reuse of governmental data such as the release of data by governments in America and Europe.
By the Saint Petersburg State University
A course in Russian on U.S. public diplomacy dealing extensively with State Department's approach to digital diplomacy.
В курсе будут изучены и проведены аналитические исследования по таким вопросам как цифровая-дипломатия (Интернет-дипломатия), современное международное вещание, идеологическое противостояние между США и ИГИЛ* в социальных сетях, русскоговорящее население и Россия в информационных кампаниях США; участие публичной дипломатии США в политических процессах на постсоветском пространстве и др.
Слушатели освоят не только научную литературу, но и будут вовлечены в выполнение заданий экспертного уровня, которые будут связаны с поиском первичной информации, сопоставлением и анализом документов Конгресса и администрации США.
By Queensland University of Technology
This course is for anyone who wants to gain insight into social media analysis, develop a critical understanding of how digital media are used and gain skills using three digital tools. This course will allow learners without coding skills to access, analyse and visualise their own social media data.
https://medium.com/clouddiplomacy/learning-digital-diplomacy-online-ad44a93b4736
---
If you know courses that should be added to this list, you can respond in comments or message me on Twitter.
Please follow and like us: