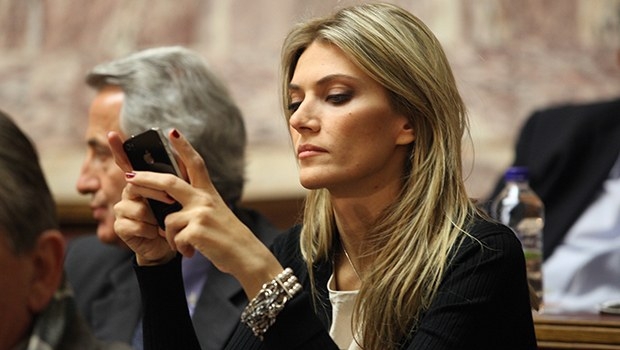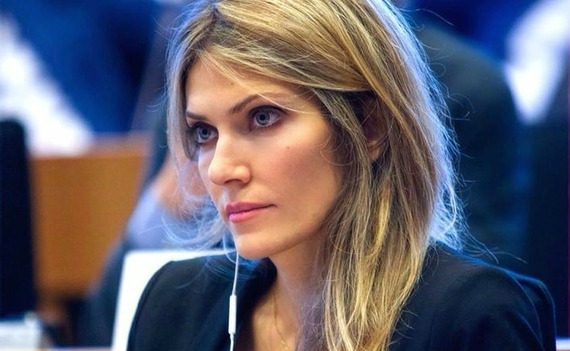 Eva Kaili. Photo Courtesy of Eva Kaili
Simply put, President Barack Obama made it necessary, and cool, for politicians to use social media. The success of his 2008 and 2012 campaigns have been analyzed thoroughly by authors like Sasha Issenberg, and, will no doubt be studied and referred to for decades to come. But he isn't the only making international waves. Indian Prime Minister Narendra Modi is a serious powerhouse. Modi has millions on Twitter, and has tens of millions of fans on Facebook. Like Obama, he uses social media to go beyond traditional media and connect with supporters (and potential supporters) directly. Since his Bharatiya Janata Party won parliamentary elections last yer, his online following has surged and shows no signs of slowing down.
The success of Obama, Modi, and others has been particularly good for digital diplomacy, which is the use of new communication technologies to help achieve diplomatic goals. It is hard to even imagine how many countries and heads of state didn't have a Twitter or Facebook account not that long ago. But the tide began to turn very quickly thanks to digital heavyweights like Andreas Sandre, author of the forthcoming book, Digital Diplomacy.
In fact, popular Greek politician Eva Kaili has also been a strong proponent of digital outreach by elected officials. Her savvy use of social media has impressed the Greek political community, as she has been the subject of countless profiles from publications and broadcast outlets across the globe. I am a big fan of her work, and I love her embrace of digital to build consensus and community.
A serious intellect, she is currently working on her PhD in International Political Economy, and already holds degrees in architecture and engineering, and international relations. A former journalist and anchorwoman at one of Greece's largest TV channels, she is also involved with Love146, a global organization fighting child slavery and exploitation. Such a diverse background is representative of the energy and dynamic thought that Eva brings to the social space.
She took time out of her incredibly busy schedule to chat with me about the nexus of new media and politics.
How important is it for politicians to embrace social media?As important as Freedom of Speech is. Social media is a powerful tool to connect and interact with voters. It is also a way to inform citizens about your political views or actions without the intervention of the press. You can also comment on various political issues or answer to your political opponents. Using social media, you create your personal news hub, you engage citizens to a political debate and you generate a democratic dialogue by being reachable beyond borders. The internet is the Unlimited Free Thinking Zone of our world. Nowadays, being active on social media means that you are directly connected with the society.
What are some of the ways you use social media to connect with voters?
I believe that interaction and good knowledge of social media are key to connecting with people. When I post a status, an interesting quote or photo adding the right hashtags, I reveal my point of view and even participate in a public discussion. At the same time, I analyse the comments, the feedback and also the audience reached every day, because it helps me understand how people can be approached and what they really want or need. On the other hand, if I somehow feel misunderstood, I have the opportunity to set things right at any time. Bottom line, I follow social media "rules" and "principles" but in a way that can help me think out of the box.
Have you been able to convince someone in your political party, or perhaps another, about the effectiveness of Facebook, Twitter, LinkedIn and other sites? To essentially convert a non-believer into a true believer.
It never takes too much time to convert a non-believer politician into a true believer. I am pointing out the strength of the "non-traditional" social media, using examples from the Arab Spring to Obama's Campaign, and even my own experience. I show them a few examples of the influence that you can gain or the information that you can receive or the monthly statistics of my Facebook page, and so on. It is about proving how a post can reach thousands of people and overcome obstacles like distance, cost, filtering, lack of time, or space to discuss about anything, with anyone. It is obvious and no further proof is needed.
YouTube is used by a number of politicians to post meetings and interviews. In fact, Mark Zuckerberg said that by the end of this decade, Facebook will be mostly videos – a sign of where things are headed in social. With so much great innovation, how do you see video shaping and enhancing the political landscape moving forward?
Connectivity and social media through Innovation adds up to the strongest data and info tool. Knowledge and the proper use of inside information can beat almost anyone at their own game. So, this weapon can be lethal if misused, and offer unlimited potential if used properly. I believe it will reshape "democracy", making people more actively engaged in politics, increasing transparency. I bet more young people will be elected in the near future. Just a few years ago, it was very expensive to run an election campaign; it was mostly about those with access to the traditional media, or those with strong support from a political group. I believe this is changing rapidly because of the digital age. On the other hand, we have to be careful, because technology can become a dangerous tool of propaganda.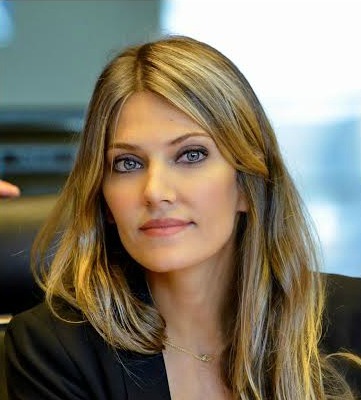 Eva Kaili. Photo Courtesy of Eva Kaili
Your online brand resonates around the world. You are well-respected, popular across age and gender, and often quoted about policy. When did you realize you had good social media brand, and how long did it take you to develop it?
A few years ago, during the crisis in Greece, as a Member of the Hellenic Parliament, I realized that traditional political parties had to overcome what kept them apart, and form a strong coalition government to make it through the crisis united. National interest had to be the only compass or my generation would be a lost one.
I heard the silence of my generation, while overcoming the traditional media, and I spoke out my truth — "common sense" — through social media. Instead of supporting a referendum that would divide our society or elections that would lead us to exit the European Union, my colleagues and I supported a coalition government as the only safe solution. The message was out there, and it became viral. From Greece to Europe, US to China, Russia to Middle East.
For me, that was the beginning of developing a network in social media, of people who wanted to share their concerns and express their views to a politician willing to listen. So, I keep listening, answering, working hard to give solutions even to the simplest request. This is partly how my continuous social media campaign got me in the European Parliament.
Finish this sentence: "The Future of social media is…
The Future of social media is… unpredictable, unstoppable, leading us to the most direct and fair democracy ever. It will change the world as we know it, giving us access to unlimited potential.
http://www.huffingtonpost.com/2morrowknight/politics-diplomacy-and-so_1_b_6427810.html
Please follow and like us: