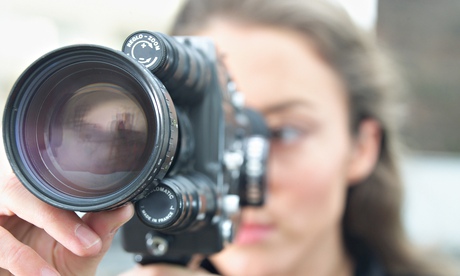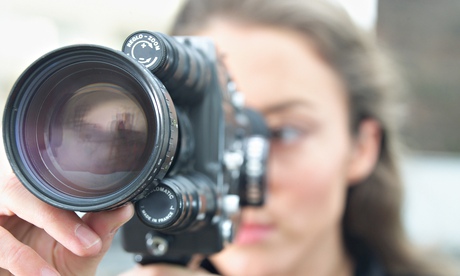 Public sector use of video could reduce costs and improve employee engagement. Photograph: Newmann/zefa/Corbis
The latest civil service employee survey shows that engagement across Whitehall remains at 58% – unchanged from 2012 and 2009.
Creating wholesale employee engagement across such a vast workforce, with employees working at different times and in multiple locations, is a significant, potentially costly, challenge.
Video could be the answer
1. It engages younger workers: The public sector employs 5.7 million people, which equates to 18.8% of the UK's total workforce. Within this group are a significant number of workers who have grown up with video playing a role in their daily lives through sites such as YouTube or services like Skype. These video-engaged employees want to communicate and access content in the workplace as they do in their everyday lives.
2. Video, like social media, encourages interaction: This demand also extends to social media, as seen by the Teacamp events held around the country for professionals in government and the wider public sector. Video ties in with social media because it is a social form of content– being shared, liked and commented upon, creating dialogue and discussion. The social factor ensures content is seen by a wider audience and it means interaction and engagement can occur.
3. It facilitates collaboration: Projects in the public sector often involve multiple staff spread across multiple organisations and departments. On such projects, video could be used to enable live communication between disparate stakeholders, as well as communicating progress updates from project managers through video-on-demand.
4. Video can improve staff/ employee relationships: Public sector organisations have a huge number of employees. Many employees have limited interaction with senior management and senior management have no way to communicate with the entire workforce effectively. Microsoft recently demonstrated how video can solve this problem when they published a video with Satya Nadella, the new CEO. This video enabled Microsoft employees across the globe to see and hear their new leader, and it allowed Nadella to communicate his vision and personality to the organisation.
5. It can be used for training: Video is increasingly being used to deliver training and development – a key influencer in employee engagement. In the United States Delaware's Christiana Care Health System, with over 10,500 employees, offers training videos available on YouTube. Such on-demand content can be accessed by individual employees at a time that suits them. This is a more cost effective way to deliver targeted training to individuals.
6. Video works well on mobiles: 40% of all YouTube global watch time is from mobile devices, demonstrating that mobile is already being used extensively to access video content. Even videos on an internal network can be accessed on mobile phones, and by the wider range of public sector employees working away from offices or centres of activity.
7. Video engagement is measurable: Finally, an essential element of any successful employee engagement strategy is being able to measure impact. Video is a measurable form of communication, with internal communications and human resources teams able to access key information, such as the total number of views a video has received, and even which workstations and devices have accessed a certain video.
Video offers not only cost savings, but increases the impact of internal communications and employee engagement programmes.
Martin Nurser is vice president of Qumu.
http://www.theguardian.com/public-leaders-network/2014/mar/11/video-employee-engagement-public-sector?CMP=twt_gu
Please follow and like us: