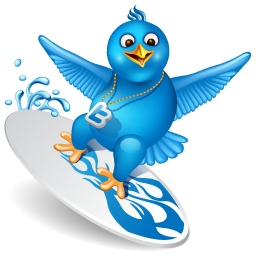 Warning
: Undefined array key "chkIconSize" in
/www/webvol29/96/dr3o8os9p35egxy/bidd.org.rs/public_html/wp-content/plugins/customize-external-links-and-add-icon/customize-external-links.php
on line
301
Twitter debuted longer tweets today, the latest update to the microblogging social network that has struggled to attract new users – and retain the ones it already has.
Media attachments such as photographs, videos, gifs, polls and quoting another tweet will no longer count toward the 140-character limit, the company announced via a gif embedded in a tweet today.
The expansion of the number of allowable characters is nowhere near as drastic as the 10,000-character limit that was rumored in January. Instead, the company has opted for a marginal adjustment that might reduce the number of abbreviations required to compose a thought but will not fundamentally alter the product.
Twitter has struggled in recent years to keep up with other social media networks. Already far outpaced in growth and revenue by Facebook, the company is now also falling behind Snapchat , which is particularly popular with younger users.
The service's monthly average users appear to have plateaued around 300 million, and the company has yet to turn a profit since going public in November 2013. One report earlier this month suggested the company had no offers from potential buyers and was looking at cost-cutting measures to set off another drop in its stock price.
Twitter's key problem with growth has been the high degree of difficulty for new users to understand and enjoy using the platform. The company's inability to crack down on rampant harassment and abuse has threatened its ability to retain users.
Updates such as an algorithmic timeline that mimics Facebook's news feed and Twitter Moments , which curates popular tweets for easier consumption by the casual user, have failed to attract huge numbers of new users.
Meanwhile, loyal users have grown frustrated that the company has continued to invest resources in minor changes (swapping "favorites" for "likes", or introducing a polling feature ) without getting a handle on harassment.
In July, Ghostbusters actor and comedian Leslie Jones was targeted by a campaign of racist and misogynistic abuse on Twitter, prompting her to temporarily abandon the platform. CEO Jack Dorsey reached out to Jones personally, and the company subsequently banned rightwing troll ringleader Milo Yiannopoulos.
The company has since expanded its "quality filter " to all users, a feature that allows users to ignore "lower-quality content".
Despite its business struggles, however, Twitter has perhaps never been more relevant on the national stage.
Donald Trump's unlikely rise to the Republican nominee for president must in part be attributed to his mastery of the medium. US voters – and the mainstream media –have been by turns fascinated and repulsed by the unfettered access Trump's Twitter feed offers to his uncensored thoughts.
With a few more characters available to him, perhaps Trump will stop ending his tweets with the word "Sad!" and start signing off with "Unfortunate!"