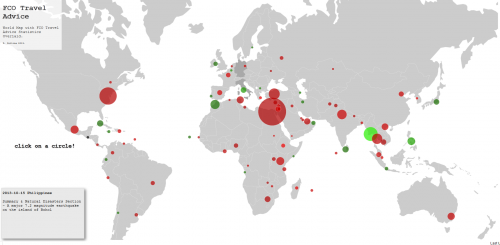 Thursday 23 January 2014, 4.00PM to 6.00pm
Speaker: Professor Ben O'Loughlin, Royal Holloway, University of London
School of Social and Political Sciences Seminar Series 2014
Joseph Nye states that the future of power is a matter of whose story wins. As material power becomes more evenly spread between the US, EU and BRICS, so persuasion and attraction become a more valuable edge. International Relations has gone digital, as the Wikileaks and Snowden affairs demonstrate. But states are seeking to wrest back control by investing in information infrastructures through which they can project narratives about the future of international affairs. Strategic narratives are projections of the past, present and future of international relations used to shape the behaviour of actors at home and abroad. This lecture investigates how governments join theories and models of international communication with methodologies and devices to conduct strategic narrative campaigns. Digital technology and Big Data promise a step-change in capacity for real-time multilingual monitoring of narrative effects on target population behaviour and attitudes. But can any single state offer a narrative that others can buy into? And will digital methods take on a life of their own in generating new connectivity and visibility in international relations? This lecture explores the theory, practice and ethics of strategic narratives, so that we can make sense of power and communication in the 21st century.
Ben O'Loughlin is Professor of International Relations and Co-Director of the New Political Communication Unit at Royal Holloway, University of London. He is Specialist Advisor to the House of Lords Committee on Soft Power and UK Influence. He is co-editor of the Sage journal Media, War & Conflict. He has carried out projects on media and security for the UK's Economic and Social Research Council and the Centre for the Protection of National Infrastructure. His latest book is Strategic Narratives: Communication Power and the New World Order (2013, with Alister Miskimmon and Laura Roselle). Ben is currently completing a study of global responses to the 2012 London Olympics with the BBC. He tweets @Ben_OLoughlin
Location: Room W/222, Wentworth College
Admission: is by free ticket only. Please book below.
https://www.york.ac.uk/news-and-events/events/public-lectures/spring-2014/whose-story-wins/
Please follow and like us: