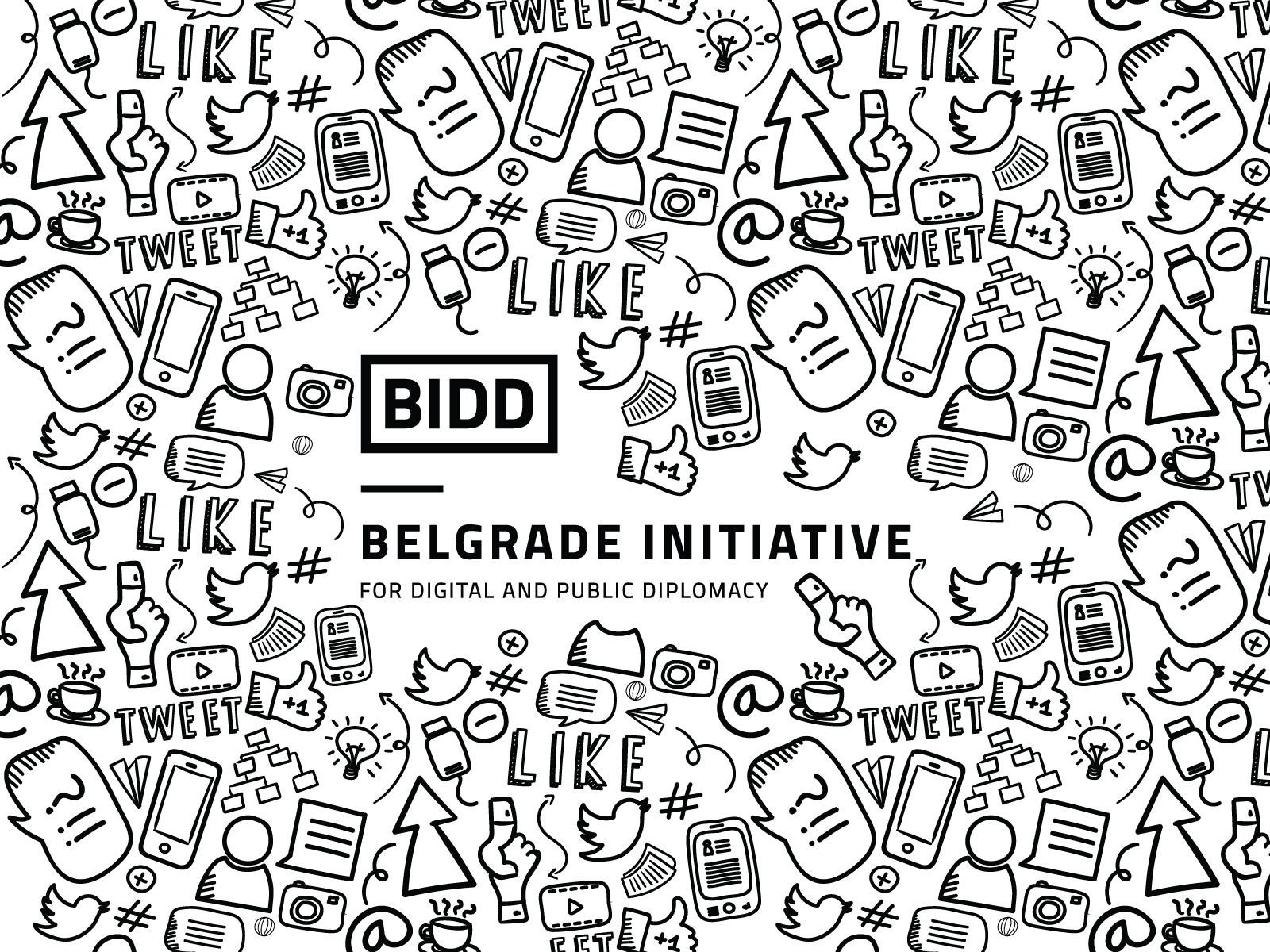 koreajoongangdaily.joins.com
Dec 06,2018
이미지뷰
Ambassadors and spouses from some 40 countries, Korean government and officials, and other dignitaries pose for a commemorative photo for the second Public Diplomacy [JB emphasis] Night hosted by the Korea JoongAng Daily and the Chey Institute for Advanced Studies on Wednesday in Gangnam District, southern Seoul. From the front row, left: Yoon Soon-gu, Korean deputy minister of foreign affairs; Kim Yun-seek, dean of the Corps of Honorary Consuls in Korea; Park In-kook, president of the Chey Institute for Advanced Studies; Seoul Mayor Park Won-soon; Lee Hong-koo, former Korean prime minister; Kang Nan-hee, the mayor's wife; Jung Soon-kyun, head of the Gangnam District Office, and his wife, Choi Young-mi; and Ryu Kwon-ha, chief executive officer of the Korea JoongAng Daily, behind Choi. [PARK SANG-MOON]
Over 100 members of the diplomatic corps, Korean government officials, the Seoul mayor and the heads of district offices, military cadets and scholars gathered in southern Seoul for the Korea JoongAng Daily's Public Diplomacy Night to honor diplomats' contribution to local outreach and peace on the Korean Peninsula.
Ambassadors and their spouses from nearly 40 countries attended the event, which was held for the second time this year and co-hosted by the Chey Institute for Advanced Studies.
Many of these diplomats or their predecessors shared glimpses of their home country through the Korea JoongAng Daily's "Cooking with Her Excellency" series in 2015, "At Home with Her Excellency" series in 2016, "Trading Places" series in 2017 and "Capital Connections" series this year.
이미지뷰
Diplomats and their spouses from nearly 40 countries mingle at a cocktail reception at the 2018 Public Diplomacy Night at the Chey Institute for Advanced Studies on Wednesday in Gangnam District, southern Seoul.
Officials gathered at the event agreed diplomacy is increasingly being practiced by nontraditional actors.
But speakers also focused on the role of public diplomacy in bringing about a denuclearized and peaceful Korean Peninsula.
"Thanks to the PyeongChang Winter Olympic Games held earlier this year in February, the prospects for peace on the Korean Peninsula have become quite tangible," said Seoul Mayor Park Won-soon said in his keynote address.
Park said that he met earlier this week with International Olympic Committee President Thomas Bach to discuss a joint South and North Korean bid for the 2032 Olympic Games.
"The PyeongChang Olympics Games is a starting point," said Park. "The Olympics in 2032 will be the concluding point of peace and unification on the Korean Peninsula.
이미지뷰
Left: EU Ambassador to Seoul Michael Reiterer, center, is presented with the 2018 Ambassador of Public Diplomacy Award by Kim Yun-seek, dean of the Corps of Honorary Consuls in Korea, left, and Ryu Kwon-ha, CEO of the Korea JoongAng Daily, right. Right: Violinist Park Ji-hae performs the Korean folk song "Arirang" for foreign and local dignitaries.
"In this time of transition, I believe that we need to focus on cities – cities are the ones that can realize peace and prosperity in the lives of the citizens," Park also said. "City governments have more freedom when it comes to politics, compared to national governments, and they have more liberty when pursuing cooperation with other cities in the world. So in this sense, urban diplomacy is a key element in public diplomacy."
Seoul has sister city and friendship city relations with 68 cities in 48 countries around the world.
The Korea JoongAng Daily, along with the Corps of Honorary Consuls of Korea, also awarded the Public Diplomacy Ambassador of 2018 to Michael Reiterer, the ambassador of the European Union to Korea.
"Public diplomacy is as much about listening as it is about talking, as much about understanding as it is about explaining – it is about communication as opposed to disseminating information only," said Reiterer. "The goal is to create a better understanding, a basis for cooperation leading to joint action and mutual support because we know we share interests and values, we know what we have to work or fight for, to realize or to defend."
He added that the diplomatic corps' contribution to public diplomacy to enhance understanding and cooperation with the Korean people "will also contribute to the overarching goal here on the peninsula – peace through denuclearization followed by cooperation and development."
이미지뷰
Left: Seoul Mayor Park Won-soon delivers his keynote speech. Center: Seoul Mayor Park Won-soon, second from left, and his wife, Kang Nan-hee, left, pose with Korean military cadets. Right: Ambassadors view a photo exhibition from the Korea JoongAng Daily's annual "Public Diplomacy" series, which features the theme "Capital Connections" this year.
Reiterer participates in "EU Goes to School," a program run together by the EU Delegation in Seoul and the Seoul Metropolitan Office of Education. In the program, the ambassadors of EU countries visit local middle and high schools to communicate directly with students about the values and cultures about their representative countries.
Other speakers included Lee Hong-koo, a former Korean prime minister; Yoon Soon-gu, the Korean Foreign Ministry's deputy minister for political affairs, Park In-kook, president of the Chey Institute for Advanced Studies and Jung Soon-kyun, head of the Gangnam District Office. Yoon, Korea's deputy foreign minister, said that "Constant and continuous interaction between the government and the public is essential to diplomacy."
He continued, "I think the next few years are crucial for fundamentally changing the landscape of the peninsula and its neighboring regions," which cannot happen "without the support and encouragement from the international community." Yoon said that Korea should "seize that golden opportunity to secure peace here once and for all."
"We can have a peaceful Korean Peninsula only if there is a peaceful Asia-Pacific," said former Korean Prime Minister Lee Hong-koo. "On the other hand, as long as we have a very volatile situation on the Korean Peninsula, there cannot be peace in the Asia-Pacific. We need to solve this one way or another."
이미지뷰
Around 100 diplomats and dignitaries listen to speakers at the second Public Diplomacy Night. [PARK SANG-MOON]
Ambassadors and spouses attending the event in alphabetical order of the home country:
Abdul Hakim Atarud (Ambassador, Afghanistan), Ramzi Teymurov (Ambassador, Azerbaijan), Konul Teymurova (Spouse of Ambassador, Azerbaijan), Abida Islam (Ambassador, Bangladesh), Andrei Popkov (Ambassador, Belarus), Olga Popkova (Spouse of Ambassador, Belarus), Luís Henrique Sobreira Lopes (Ambassador, Brazil), Micheal Danagher (Ambassador, Canada), Stephanie Danagher (Spouse of Ambassador, Canada), Rodolfo Solano Quirós (Ambassador, Costa Rica), Oscar Gustavo Herrera Gilbert (Ambassador, Ecuador), Maria Roura De Herrera (Spouse of Ambassador, Ecuador), Hazem M. Fahmy (Ambassador, Egypt), Amal Nosseir (Spouse of Ambassador, Egypt), Michael Reiterer (Ambassador, European Union), Norgart Reiterer (Spouse of Ambassador, European Union), Fabien Penone (Ambassador, France), Otar Berdzenishvili (Ambassador, Georgia), Stephan Auer (Ambassador, Germany), Vera Auer (Spouse of Ambassador, Germany), Herbert Estuardo Meneses Coronado (Ambassador, Guatemala), Mózes Csoma (Ambassador, Hungary), Nam Sunmi (Spouse of Ambassador, Hungary), Saeed Badamchi Shabestari (Ambassador, Iran), Hayder Shiya Albarrak (Ambassador, Iraq), Ibtisam Aljibory (Spouse of Ambassador, Iraq), Julian Clare (Ambassador, Ireland), Siobhan Tracey (Spouse of Ambassador, Ireland), Adel Adaileh (Ambassador, Jordan), Eman Aldomur (Spouse of Ambassador, Jordan), Mohamed Gello (Ambassador, Kenya), Bader Mohammad Al-Awadi (Ambassador, Kuwait), Peteris Vaivars (Ambassador, Latvia), Bruno Figueroa (Ambassador, Mexico), Thura Thet Oo Maung (Ambassador, Myanmar), Nang Lao Ngin (Spouse of Ambassador, Myanmar), Frode Solberg (Ambassador, Norway), Herta Solberg (Spouse of Ambassador, Norway), Mohamed Salim Alharthy (Ambassador, Oman), Raúl Silvero (Ambassador, Paraguay), Olga Centurión (Spouse of Ambassador, Paraguay), Mohamed Al-Dehaimi (Ambassador, Qatar), Emma-Françoise Isumbingabo (Ambassador, Rwanda), Yip Wei Kiat (Ambassador, Singapore), Singtong Lapisatepun (Ambassador, Thailand), Porndee Lapisatepun (Spouse of Ambassador, Thailand), Tazegul Mammetalyyeva (Spouse of Ambassador, Turkmenistan)
BY ESTHER CHUNG, SARAH KIM [chung.juhee@joongang.co.kr]
Original Article
Please follow and like us: