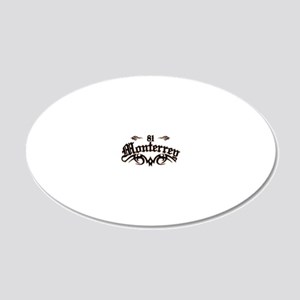 www2.fundsforngos.org

Monterrey Mexico Wall Art image (not from entry) from
Deadline: 28 May 2019The Public Affairs Section (PAS) of the United States Consulate General in Monterrey, in cooperation with U.S. Consulates General Matamoros and Nuevo Laredo, has announced an open competition for civil society organizations to submit applications to carry out public diplomacy [JB emphasis] projects in the states of Coahuila, Durango, NuevoLeon, San Luis Potosi, Tamaulipas, and Zacatecas.This NOFO seeks to promote opportunities for civil society organizations to develop activities, campaigns, or projects to advance shared priorities of the United States and Mexico through cultural and educational programming that highlights shared values and promotes bilateral cooperation. Program Theme/GoalThe goal of this NOFO is to strengthen community-based organizations in support of activities to promote STEAM education (Science, Technology, Engineering, Arts, and Mathematics), particularly for Mexican youth, within the age range of 13-30. All proposals should promote increased understanding of U.S. policy and perspectives.Funding Information
Award amounts: Minimum award $ 5,000.00 USD; maximum award $30,000.00 USD; pending availability of funds.
Total available funding: $30,000.00.
Length of performance period: One day to 12 months.
Participants and AudiencesProposals should focus on engaging Mexican citizen audiences, with a particular focus on youth, within the age range of 13-30. A gender balance among participants is preferred as well as engaging underserved populations.Eligible Applicants
This funding opportunity is limited to registered not-for-profit, civil society/non-governmental organizations and cultural/educational institutions working in the states of Coahuila, Durango, Nuevo Leon, San Luis Potosi, Tamaulipas, and Zacatecas.
Cost Sharing or matching is not required.
For-profit or commercial entities are not eligible to apply.
Non-eligible projectsSome projects that are not eligible for funding include:
Seed capital or funding for start-ups and/or small businessessupport.
Programs related to partisan political activity.
Projects to support individual research or scientific research.
Purchase of office space or buildings or rental of permanent office space.
Health devices/supplies or any health related project.
Agricultural projects.
Purchase of major equipment such as electro domestics appliances, motor-vehicles (requests will be reviewed case by case).
Domestic animal projects.
Religious activities.
Construction projects.
Fundraising campaigns.
How to ApplyApplicants can apply via given website.For more information, please visit https://www.grants.gov/web/grants/view-opportunity.html?oppId=315671
Original Article