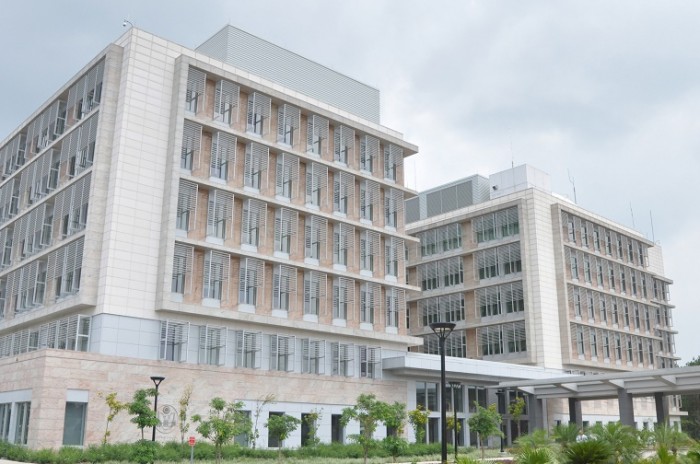 fundsforngos.org

image (not from entry): U.S. Embassy in Islamabad
Deadline: 9 June 2019The Information Office (IO) in the Public Affairs Section of the Embassy of the United States of America in Islamabad, Pakistan has announced
'Press Engagement Program' to strengthen Pakistan's free press.The program aims to strengthen the capacity of journalists and the accuracy of reporting in Pakistan. It seeks to address the gaps in their professional knowledge by providing training to journalists in new or traditional forms of media that also support professional standards in journalism, increasing participants' knowledge and skills in producing and reporting quality news stories, and exposing them to high professional standards.The program will consist of several workshops, for reporters who cover violent extremism. The purpose is to teach reporters how to ethically cover acts of violence in order to protect victims and their families. Workshops should encourage reporters to responsibly report on the impacts of terrorism and violence in local communities.Workshops should also encourage journalists to contextualize their reporting to show the wider social impact and consequences of the incidents upon which they report. Workshops will be held in Islamabad, Karachi, and Khyber Pakhtunkhwa (KP) province.Project Goals & Objectives
Goal: Increase the professionalism and resiliency of Pakistan's press to provide Pakistan's citizens with the information they need to make the best possible decisions about their lives, communities, and public institutions.

Objective 1: Journalists have increased knowledge and skills to produce unbiased, factual, and relevant pieces.
Objective 2: Journalists have an increased understanding of the impact of protecting families and victims of violent extremism and have increased skills to do so.
Objective 3: Journalists are better prepared to operate safely in dangerous and/or remote areas.
Funding Information
Estimated Total Program Funding: $110,000
Award Ceiling: $110,000
Award Floor: $50,000
Eligibility Criteria
Submissions are encouraged from a group of selected U.S. and Pakistani registered not-for-profit, civil society/non-governmental organizations, and educational institutions with media expertise and experience creating messaging campaigns. This experience should be documented in the organization's proposal.
Organizations must provide proof of registration and non-profit status with their proposal application. U.S.-based organizations should submit a copy of their IRS determination letter.
Pakistan-based organizations should submit a copy of their certificate of registration from the appropriate government organization.
Applicants are allowed to submit only one proposal per organization. If more than one proposal is submitted from an organization, all proposals from that institution will be considered ineligible for funding.
All organizations must have a Data Universal Numbering System (DUNS) number from Dun & Bradstreet and a valid registration on SAM.
How to ApplyApplicants can apply via given website.For further information, please visit https://www.grants.gov/web/grants/view-opportunity.html?oppId=315223Original Article