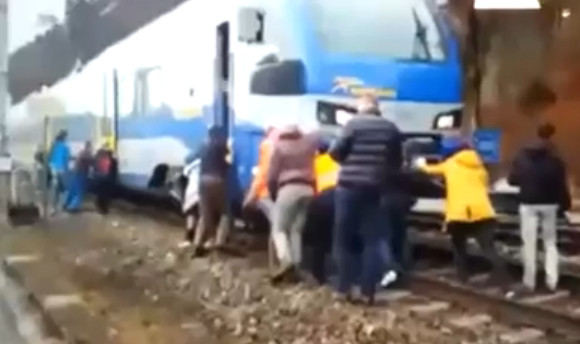 Passengers on the train from Kufstein in Austria to Munich in Germany, instead of enjoying in the compartment, had to push the train, RTS reported.
The train of the private carrier "Meridian", which as of last year took the line Kufstein-Munich from the German "Deutsche Bahn", suddenly stopped at the German-Austrian border because of problems with electronics, writes Vienna daily Kronen Zeitung.
In addition, it all happened at the section where there is no power, which is common in the border area, because national networks have different core voltages.
In normal situations this would not be a problem, RTS writes, because trains have enough speed to cope with this part of the railway, but in this case the train stopped.
Instead of waiting for help, the engineer asked the passengers to help and push the train. The action was a success because the train, with the strength of the passengers, got to the part where there is power supply.
However, the engineer will have to answer before law, because he is charged with endangering the passengers and influence on rail traffic.
Please follow and like us: