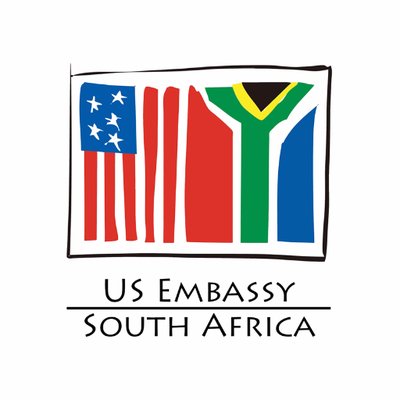 www2.fundsforngos.org

image from
Big Opportunities for Small NGOs. Click here to learn more.Deadline: 23 April 2019The Public Affairs Section of the U.S. Embassy South Africa of the U.S. Department of State has announced an open competition for organizations to submit applications to carry out a Public Diplomacy [JB emphasis] Small Grants Program.GoalsThrough the FY2019 Public Diplomacy Small Grants Program, PAS aims to:
Counter transnational threats and foster American security
Promote prosperity and good governance
Advance public health, human rights, and dignity.
Objectives
Entrepreneurship & Economic Growth A continuum of activities that support innovation and entrepreneurship, in particular startups in the social entrepreneurship space that are sustainable and contribute to job creation; activities that encourage trade and investment and other partner relationships between entities in the United States and South Africa to promote economic growth and prosperity.
Education Activities that promote quality higher education, collaboration between U.S. and South African higher educational institutions, skills training, leadership and soft skills development, workforce and technical skills development, sharing of common values and inspiration, Science, Technology, Engineering, Arts and Mathematics (STEAM), and general awareness of international standards and trends in education.
Good Governance / Citizen Participation in Democracy Activities aimed at promoting accountability, transparency, efficiency, and effectiveness in local, municipal, provincial, and national governments; freedom of speech; a free and responsible media, voter participation, and civic responsibility.
Urban Planning, Renewal, Development Activities that support education and learning about communities' need to provide growing urban populations with opportunities, services, and security.
Human Rights and Dignity Activities that encourage women's empowerment and gender equality; respect for "the other," promote inclusiveness, empower marginalized and disadvantaged communities, and encourage social inclusion, access to resources, and opportunities for all.
Priority Region: Project activities must take place in South Africa.Funding Information
Estimated Total Program Funding: $150,000
Award Ceiling: $150,000
Award Floor: $25,000
Eligibility CriteriaThe following organizations are eligible to apply:
Not-for-profit organizations, including think tanks and civil society/non-governmental organizations
Public and private educational institutions
How to ApplyApplications must be submitted online via given website.Eligible Country: South AfricaFor more information, please visit https://www.grants.gov/web/grants/view-opportunity.html?oppId=313073Original Article
Please follow and like us: